The Chinese company will invest US$100 million in its fill and finish plant for vaccines, and hopes to open a research and development center in the northern part of the country. It is also hiring staff to round out its local team.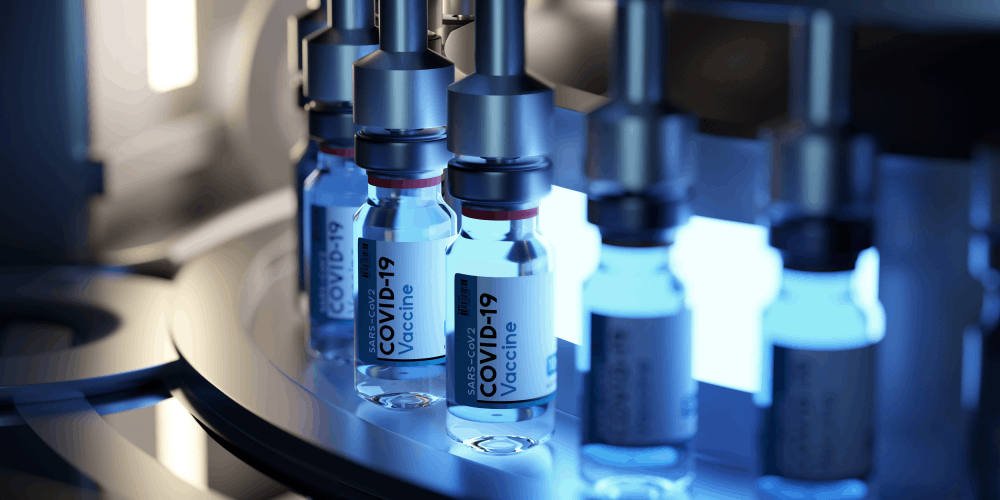 Sinovac touched down in Chile in mid-2021. The Chinese company has already hired over 20 people who are working out the details for their business venture. It is the Asian laboratory's largest project in Latin America.
Sinovac's arrival in Chile is leveraged by the development of a vaccine production plant. In fact, it has already laid all of the groundwork. The facility will be located in Quilicura and will begin operations in late 2022. A delegation of 15 Chinese executives tasked with evaluating the progress made on its construction will come to Santiago in the next two weeks.
Which vaccines will Sinovac produce in Chile?
The plant will produce up to 50 million units, including vaccines against coronavirus, hepatitis and the flu. It will then add two more inoculations: chickenpox and polio. The machinery has been purchased and is pending importation from China.
The Chinese laboratory will spend US$100 million to build the plant. "We are looking for different types of professionals, including lab technicians, engineers, biochemists and pharmacists," explains Virginia Garretón, Vice President of Corporate Affairs at Sinovac Biotech Chile, one of the key members of the local team.
Sinovac's arrival
It all began in June 2021 when Engel & Völkers received a call from the Universidad Católica Department of Molecular Genetics and Microbiology. The situation was described as follows: Sinovac wants to come to Chile, and it needs a place to build a vaccine production plant.
The search was led by Felipe Weil, an executive at Engel & Völkers who works in the department that focuses on industrial and commercial real estate sales and office space in the German brokerage firm. "We presented the options and this was the one they liked the most. They visited around ten different locations before making a decision," Weil explains, adding that the operation was completed "in record time." All of the documents had been signed by November.
The site chosen was located in the middle of the Quilicura industrial center, and is not currently in use. It was chosen because it was built in 2010 with high safety standards, which will allow the company to remodel and build on the same site. Its representatives also noted that it was located very close to the airport and has connections to basic services.
What will the Sinovac plant in Chile be like?
The plant cost US$8 million and the company now plans to remodel it. It is a 12,000 square meter facility with offices and an esplanade that will be used for production. It will have over 100 employees.
The company is also fielding bids from various construction firms. The idea is to choose the companies that will design the plant (which will replicate Sinovac factories in China), remodel it and handle the medical technology. A different firm will be hired to provide each service. They are in a race against time, but Garretón says that they progressing rapidly.
For now, the space will be used only for fill and finish purposes, which means that the vaccines will come from China in liquid form to be bottled in Chile. "Vaccine plants generally start out that way because the primary part requires a great deal of regulatory and professional capacities. But the site could be expanded for primary production. The idea is to transform the entire chain in the future," the Vice President of Corporate Affairs for Sinovac Biotech Chile explains.
Negotiations: Key stakeholders
The plant was sold to Sinovac by Opp Film, a plastics company that is part of the Peruvian holding Oben Group. Sinovac was represented by Carey and its counterpart worked with Philippi Prietocarrizosa Ferrero DU & Uría (PPU). "They were very difficult negotiations with many interlocutors. They were tough to coordinate in terms of languages, and everything was handled remotely," Weil recalls.
Universidad Católica was Sinovac's original and most important partner in Chile. The mission is being led by Dr. Alexis Kalergis and Dr. Pablo González of the Millennium Institute on Immunology and Immunotherapy and Tomás Rivero, who leads Dr. Kalergis' technological scaling team. The initiative also benefited from the support provided by the Universidad Católica's leadership, notably Ignacio Sánchez, a doctor and dean at the institution.
"We have been partnering with Sinovac on vaccine research since before the pandemic, and their interest in coming to Chile was the result of that positive collaboration," Alexis Kalergis explains. He adds, "We helped Sinovac to connect to the Chilean public and private sectors so that they could move forward with their plans to install the plant. We visited several sites throughout the Metropolitan Region and other regions. Sinovac's initial choices were Quilicura in the Metropolitan Region and Antofagasta. Its team is currently conducting more detailed assessments for the next stages of the implementation. We created a vaccine research and development space in collaboration with Sinovac at Universidad Católica. Our university's participation is limited to scientific matters, and we have no business interest in the project."
Last November, the Anacleto Angelini Center for Innovation at Universidad Católica, Sinovac and Universidad Católica formalized their relationship by signing a collaboration agreement. Sinovac CEO Qiang Gao participated in the event and took advantage of the trip to sign the purchase and sale agreement for the property.
The relationship between the Chinese firm and Universidad Católica is so close that some members of Sinovac Chile are using office space at the university's Center for Innovation.
Chile's foreign investment promotion agency, InvestChile, was another key stakeholder. Its main representatives, including Managing Director Andrés Rodríguez, met with Sinovac and Universidad Católica several times to coordinate the details of the laboratory's presence in Chile. It also advised them on procedures related to the Public Health Institute (ISP), visas and internal regulations.
Sinovac executives are now traveling to Chile frequently. The laboratory's financial director was here two weeks ago to monitor the project's progress.
More than covid-19 vaccines. Sinovac's next steps in Chile
The vaccine production plant is Sinovac's short-term target. "We have an important research and development plan that goes beyond producing vaccines. We must convince governments that the inoculations are safe," Garretón explains, adding that they will also create a diploma and master's degree program. "We are talking with various universities about training people who are interested in producing, monitoring and selling vaccines."
Sinovac also plans to produce vaccines for variants, including inoculations against northern flu strains. "The idea is to generate medications with regional pathogens," Garretón notes.
There was news in 2021 that Sinovac was ready to purchase land in Antofagasta to build a research and development center, but Garretón says nothing has been confirmed. The idea is to explore options for installing a research hub: "We are very interested in the region because there is a group that is doing great work on clinical trials. We have to do something there," she says.
To learn more about R&D investment opportunities and the pharmaceutical industry in Chile, check out the following article.
Source: Diario Financiero