Chileans prefer to create their companies online: 74% of the 118,000 new companies were set up via Internet.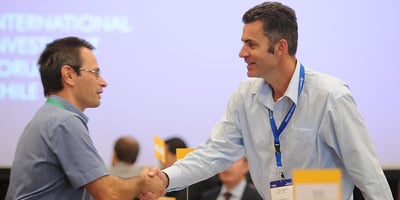 According to data from the Economy Ministry and reported by the La Tercera newspaper, the creation of companies in Chile increased by 8% in 2017, with the setting up of 118,771 new companies.
According to the Chilean government, 74% of the new companies were registered using the www.tuempresaenundia.cl platform while only 26% used the general regime.
The Economy Ministry also indicated that, between the platform's launch in May 2013 and 31 December 2017, a total of 300,727 companies were created, equivalent to 176 per day (or 247 per working day). In 2017, the average reached 240 per day (337 per working day).
Out of the companies created online, 47.7% (4,427) of the partners are aged between 30 and 44 years, 24.0% (2,226) are between 15 and 29, 21.5% (1,996) are between 45 and 59 and only 6.1% (569) are over 60.
For information on setting up a company in Chile you can read this article or download the following chapter of our Investor's Guide.