Economy Minister José Ramón Valente highlighted the entry of US$8,335 million in equity and reinvestment as representing new resources for the economy.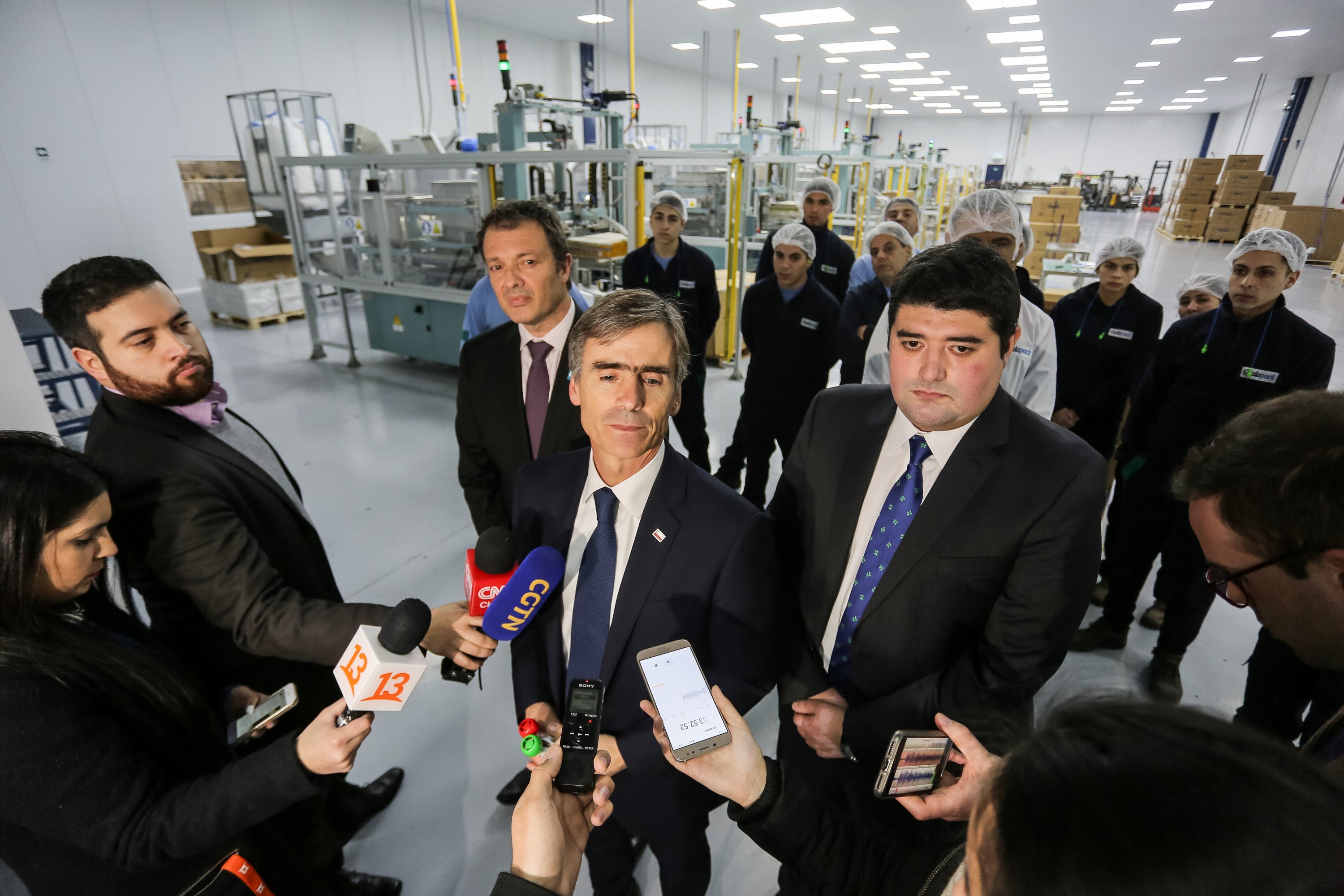 In the first half of this year, foreign direct investment (FDI) in Chile performed positively. According to the Central Bank, the net inflow reached US$4,716 million, which represented a 206% increase on the same period in 2017 and would have been even larger had it not been for a specific foreign debt repayment operation.
The most important component of incoming FDI in the first half corresponded to reinvested profits, which reached US$5,092 million. They were followed by equity, which reached US$3,243 million. Together, these two components, which represent new resources for the Chilean economy, totaled US$8,335 million, the highest figure for the five years from 2014 and 2018. In the case of debt instruments, there was a net outflow of US$3,619 million, due to a debt repayment operation related to outgoing foreign investment, which affected the net result.
Positive figures
The Minister of Economy, Economic Development and Tourism, José Ramón Valente, highlighted the amount of reinvested profits and equity, indicating that "these US$8,335 million triple the figure for last year and are significantly higher than in previous years. This points to an economy that is being able to attract foreign capital, in addition to the domestic capital that is being invested, and reflects a dynamic economy, with opportunities and with businesspeople who have a great deal of confidence in the future of the country."
Minister Valente was speaking during a visit to the plant of Italy's Gualapack, a leader in flexible and other packaging solutions. This year, it launched - with support from InvestChile - its operations Chile and, from Santiago, is distributing its products to strategic partners in both Chile and other countries in the region.
The acting director of InvestChile, Ian Frederick, noted that "the figures are a sign that encourages us to continue working. As an agency, we are implementing a series of initiatives and activities to foster ongoing foreign investment in Chile. Over the next few months, we will be implementing a program that includes 30 activities in 12 countries in a bid to attract overseas companies interested in the investment opportunities our country offers."
At the beginning of this week, the Economy Ministry and InvestChile announced that the V International Investment Forum will take place in January and that the aim is to attract 100 overseas companies with projects to establish operations in the country.