The Chinese laboratory plans to establish a Fill & Finish plant for the Coronavac vaccine.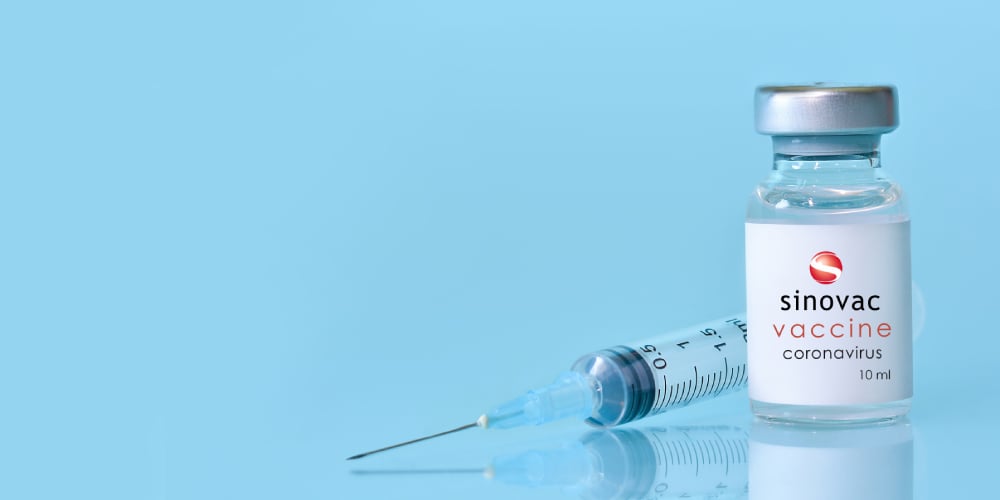 A seven-executive delegation from the Chinese laboratory Sinovac, led by company Vice President Weining Meng, have held a series of meetings with government officials and people from the private sector to define a potential site for setting up in Chile. The Sinovac laboratory makes the Coronavac vaccine, the most widely used in Chile with more than 18 million doses having arrived in the country to date.
InvestChile, in coordination with Universidad Católica, are providing active support for Sinovac's plan to set up a fill & finish plant for the vaccine, which will also be able to develop vaccines for other diseases like influenza and hepatitis. Their strategy also includes setting up an R&D Center which would work in association with Universidad Católica to develop and improve its vaccines.
During their schedule, the executives from Sinovac met with Economy Minister Lucas Palacios, Science and Technology Minister Andrés Couve, National Assets Minister Julio Isamit and Health Minister Enrique Paris, as well as Universidad Católica President Ignacio Sánchez and InvestChile Managing Director Andrés Rodríguez.
They were also received at La Moneda Palace by President Sebastián Piñera, who expressed his interest in the project.
Their agenda included visits to potential plant sites: a state-owned property in Antofagasta and privately-owned sites in Quilicura and Cerrillos in the Metropolitan Region of Santiago. The Governor of the Araucanía Region, Luciano Rivas, also made a proposal to Sinovac to consider setting up the plant in that region.
After the visit, which was supported by the Millennium Institute on Immunology and Immunotherapy (MIII), the laboratory is expected to make a final decision regarding a plant in Chile, which would be operational in the first half of 2022.
As a result of the pandemic, InvestChile has spent several months focused on business cases for a vaccination plant in Chile. To that end, the agency has been in constant contact with Business Development executives at Sinovac, supporting them with information on issues like the incentives and benefits available for setting up a vaccine production laboratory in Chile and current legislation on vaccine production and permit and visa processing.
Do you know alpaca's superpower agains Covid-19?