InvestChile held over 30 meetings with companies during four days in Chicago at the IFT Meeting and Food Expo, an event that brings together the main players in the global food industry.

Each year, the US-based Institute of Food Technologists (IFT) organizes one of the largest events of its kind. The IFT Meeting and Food Expo, which attracts representatives of over 95 countries, brings together the world's leading food companies as well as new companies and start-ups seeking to promote their innovations.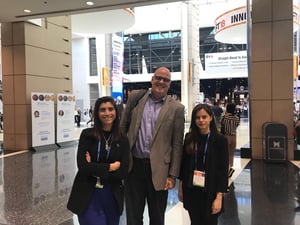 According to its organizers, the event aims "to inspire and transform collective knowledge into innovative solutions to help advance our planet's food safety, nutrition and sustainability".
InvestChile executive for Investment Promotion, Camila Comas, and the Agency's investment attaché for North America, Patricia Hansen, attended the event during which they held over 30 meetings with companies as well as with the Chicagoland Food & Beverage Network, a business association whose members include companies of the importance of Wrigley, Pepsico, Kraft Heinz Company, Kellogg's and Tyson Foods.
"The entry of US companies fosters the implementation of stricter regulation and best practices that raise standards in the Chilean industry, given that they see our country as a counter-season production platform for supplying demand at home. There is also a group of companies that see Chile as a place for clean production from which to export specific products to new emerging markets in Asia," indicated Camila Comas from Chicago.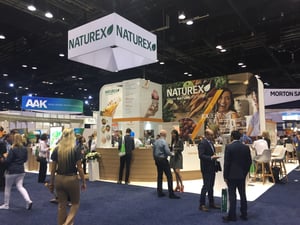 Chile's privileged geographical and climate conditions, as well as its tens of trade agreements, make it a global leader in the food industry. Only in the first four months of this year, the sector reported exports of US$7,369 million, which represented an increase of 18%. Moreover, the United States is Chile's principal source of foreign investment and, according to InvestChile data, some 25% of the inflow in 2016 went to the food sector.
"The sustained growth of Chile's food industry and its export nature are the main reason why US companies are eyeing Chile," said Comas, who also emphasized that "this is not confined to suppliers of inputs for processing companies but also includes new players who are looking to integrate technology for food safety, the control and optimization of processes, management of the cycle of development of new products and even the automation of the process of vigilance and regulatory analysis."
Chile and the food industry
To produce foods in Chile is to be part of a network with privileged access to 64% of the world's consumers. Chile is one of the world's 15 largest agricultural exporters and has positioned over 50 products in all the markets in which it is present.
In addition to a great diversity of climate and highly fertile land, Chile has one of the world's five macrozones with a Mediterranean climate. These advantages are further boosted by the zoosanitary and phytosanitary security it enjoys, thanks to natural barriers and the strictest controls.
Today, Chile is seeking to foster sustainable agriculture, with a high level of specialization, for which advances in technology, biotechnology and research are key.
To learn more about Chile's food industry, see this article.