Leonardo and Francia started to experiment in the laboratory at university, coming up with an idea for the global food industry. Today, they sell their developments to multinationals around the world and expect to bill US$3 million this year.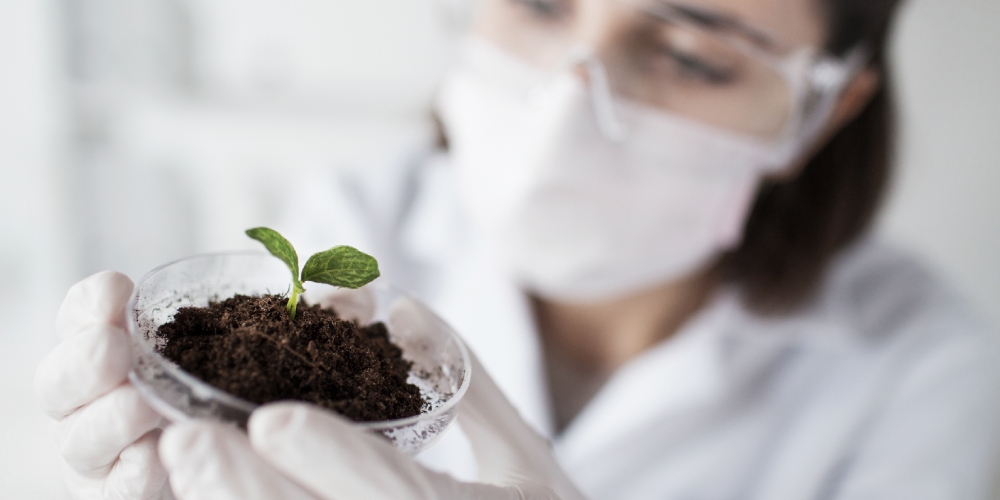 In general, a loaf of bread starts to go bad after seven days but, using biology and artificial intelligence, Protera managed to increase this to a month. This is just one of the achievements of this Chilean start-up which, although it has its headquarters and laboratory in a modern building in Santiago, has no clients in Chile. Instead, 53% are in the US and 43% in Europe.
The success that can be achieved by bringing together scientists and IT experts has already been seen in other local start-ups such as NotCo. However, Protera's customers are not the end consumer. It is a synthetic biology company (which is the next generation on from biotechnology) that specializes in the design of proteins. Not those consumed massively like meat, but very specific proteins referred to as "functional" proteins, which are, for example, capable of killing the fungi of certain foods and extending their half-life (as in the case of a loaf of bread) or modifying the texture and flavor of a food.
"There are more chemical alternatives, but modern consumers no longer want labels that sound very chemical. What matters now is a clean label. For example, that instead of acetic acid, it simply says: vinegar extract," explains Leonardo Álvarez (27), CEO and co-founder of Protera.
One of the great difficulties for the food industry has been to simplify the labeling of its products, particularly functional additives such as colorants and preservatives. The advantage of the proteins is that they come from natural compounds. "We developed a platform based on artificial intelligence, known as MADI, that is able to identify in natural sources specific proteins that can fulfill a function we are looking for," says Leonardo.
From the computer, they pass on to development in the laboratory, extracting the natural source. It is tested and then produced, resulting in a protein that can be labeled. "Something that in the conventional way previously took three years, we can now do in a matter of weeks, pass it on to the laboratory and, in six months, it is ready. The reliability of the algorithm before it enters the laboratory is 83%, which is why the investment in development is low and costs too," says Francia Navarrete (25), COO and co-founder of Protera. "Our business model is based on co-development with large companies and we are already working on two internal projects to sell them as products for the industry," she adds.
The road to Silicon Valley
Protera's current model was born in 2011 at the Andrés Bello University. In the Faculty of Biological Sciences, Leonardo met Daniel Almonacid, a famous scientist who was coming back from postdoctoral work at the University of California, San Francisco (UCSF) and was eager to apply algorithms to biology. "He was my mentor and source of inspiration in bioinformatics but, above all, because he believed that Chile needed a shift of mentality towards a knowledge economy. That was what pushed me to start my first venture," he acknowledges.
Said and done. Between 2012 and 2013, this student set up his first company and won the most basic Start-Up Chile fund and an "Apply Your Idea" grant (Copec-UC Foundation). The idea was to produce biocompounds with bacteria from Antarctica. But the venture soon failed. "We focused a lot on the laboratory and didn't go out to get to know the client," recalls Leonardo.
In 2014, Leonardo met Francia, who was a year below him on the same course. It was already clear to them that the industry needed to improve its protein-based foods and they started work on an IT platform that would design solutions to real problems. "We were clear about not making the same mistake as in the previous start-up so I started to study the economic issues so as to work actively on the commercial strategy, business development and the financial part," says Francia.
They designed the business model on a napkin and quickly won a grant from a CORFO fund. "They told us we were crazy, that we would need a lot more for the laboratories and the technology," says Leonardo proudly. With those resources, they left the university and rented a place in the Santiago LabSpace. An acquaintance helped them to write a press release that was published in a national media. Surprisingly, the next day, three Chilean angel investors arrived and put US$80,000 on the table. "They convinced us to participate in a Microsoft pitch competition in Silicon Valley (2016)." At the same time, Leonardo and Francia won a second-phase Scale grant from CORFO (US$100,000) and continued developing the MADI platform at full speed.
They reached the final of the competition, but did not win. However, one of the judges - a senior executive at IndieBio, one of the most important biotechnology accelerators in California - invited them to his office the next day and, in true American style, offered to invest in their startup and put the accelerator's laboratories at their total disposal. "We did not know the accelerator. We googled it at night and accepted the invitation. We had been in San Francisco for five days and this accelerator offered us US$250,000 and the use of its laboratories for four months," says Leonardo. They stayed eight months in the Mecca of world technology.
Thanks to this experience, they obtained their first large client, the Korean multinational Doosan. More investors followed and, by the end of 2017, they had managed to raise US$1.7 million from investors in Italy, Korea, the US and Chile.
Faithful to Chile
But, even though their business was outside Chile, they continued to have their headquarters and laboratory in Chile, albeit with a commercial office in the US. "We believe that there is tremendous potential in Chile. The scientific production of a Chilean and an expert at MIT is practically the same," says Leonardo, almost as a declaration of principles.
In 2018, they billed US$1 million and, this year, expect to reach US$3 million, thanks to four large projects. In addition, they are planning further rounds of investment. "First, we want to achieve a bridge round of US$500,000 that will allow us to address the cost of patents for some products we are going to sell directly (B2B), before moving on to an A Round in the second quarter of 2020, where we expect to raise between US$5 million and US$7 million," estimates Francia.
To find out more about technological innovation in the food industry, see this article.
Source: Pulso