Linked to the Peruvian Hochschild group and listed on the Toronto Stock Exchange, it would be one of the few operations to extract rare-earth elements outside of China.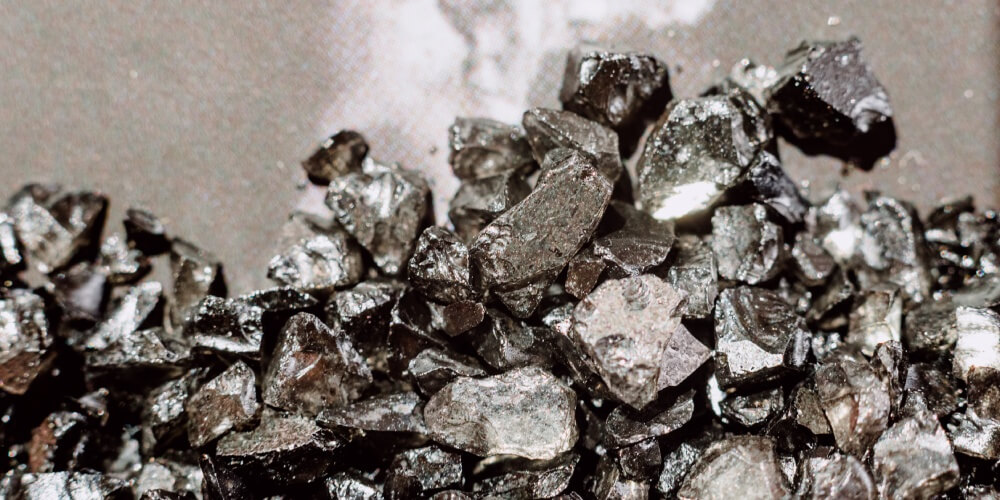 The project to extract rare-earth elements in Penco has changed name, owners, strategy and scope. Previously called "El Cabrito", it formed part of the LarraínVial investment portfolio, and had been processing its Environmental Impact Assessment (EIA) since 2016. It is now referred to as the "Penco Module" and is part of Aclara Resources, whose main partner is the Peruvian Hochschild group. It is also traded on the Toronto Stock Exchange in Canada, where it managed to raise US$100 million to finalize the initiative. It has currently raised a total of US$130 million.
Following a public consultation in which the initiative was rejected, Aclara Resources decided to withdraw from processing the Environmental Impact Assessment (EIA) on March 24 of this year, in order to strengthen its knowledge of the project and its relationship with the Penco community. According to the company, the idea is now to present the EIA in the second quarter of 2023.
"We are currently strengthening and optimizing the technical and social aspects of our project in order to enter it into the system in good time, and start production in 2026," states Rodrigo Ceballos Argo, general manager of Aclara, the firm developing the project.
He explains that the "Penco Module" involves a US$130 million investment, with a production of 774 tons per year of rare-earth concentrate. The operational life of the module will be approximately 14 years. According to the Environmental Assessment System, "El Cabrito" required US$25 million.
Rare earth elements outside of China
"This is a small-scale project, but it will be highly significant for electromobility around the world, especially for the sustainability of its processes," Mr. Ceballos emphasizes. The initiative will be one of the few to mine rare-earth elements outside of China.
"Our process will not use explosives, grinding or crushing. Our main reagent will be a fertilizer that will be 99% reusable and will not generate radioactive waste. We will recirculate 95% of the water in the process, which will keep our net water consumption to a minimum," he highlights. The company is working alongside the University of Toronto and the Universidad de Concepción to develop a production process that includes reforesting the pine and eucalyptus forest with native species, among other characteristics.
Shareholders
Minería Activa, the investment fund linked to LarraínVial, owned the rare-earth project until October 2019, when it was sold to the Peruvian Hochschild group for US$56 million. It was then that Aclara became involved, the firm listed on the Toronto Stock Exchange in Canada.
Rodrigo Ceballos explains that the mining company "is an offshoot of Hochschild Mining, a company with more than 100 years of history in the mining sector, mainly in the US. It has a very important focus on socio-environmental investment."
He states that "the Initial Public Offering (IPO) was held in December 2021, raising US$100 million to develop our rare-earth project in Chile. It has great competitive advantages, since extraction and processing are carried out in a simple and clean way."
Global impact
According to the United States Geological Survey, there are an estimated 120 million tons of rare-earth reserves throughout the world.
"Although rare-earth elements are quite abundant in the earth's crust, it is difficult to find them in conditions that make an economically viable and environmentally impeccable extraction possible," Mr. Ceballos states, highlighting the enormous advantage that Chile has in this regard.
"Chile today has a concrete opportunity to become a world leader in the sustainable development of these elements. The country has a particular type of rare-earth deposit -ion-adsorption clay – which, unlike rock deposits, allows for clean and simple extraction and processing," says the general manager of the mining company.
What are rare-earth elements used for?
There are 17 rare-earth elements that are used in the production of everyday technologies, such as smartphones, as well as the manufacture of electric cars and wind turbines. They are also key to the fight against climate change, and therefore in very high demand.
Among the countries with the largest reserves are China (44 million tons), Vietnam (22 million), and Brazil and Madagascar (21 million each). Despite their abundance, "the annual production of these latter three countries together did not exceed 4,100 tons in 2021," Mr. Ceballos says. He explains that many of these rare-earth elements are found in rock, whose extraction requires more complex, expensive processes with a higher environmental impact.
Presence in Chile
The Aclara Resources board is chaired by Eduardo Hochschild, CEO of Hochschild Mining, who has more than 30 years of experience in the industry. In Chile, the mining company has concessions in the Maule, Ñuble, Biobío and Araucanía regions, covering an area of 451,985 hectares (1,116,879 acres).
The company is currently developing the "Penco Module", which extends to over 600 hectares (1,482 acres) about 15 kilometers from Concepción. Other modules that the company is exploring are Verónica Norte and Petronila, as reported to investors.
Sustainable mining in Chile is possible, from companies that use seawater in their processes to those that are committed to protecting glaciers. If you are looking for investment opportunities in mining in Chile, check out the following article.
Source: Diario Financiero