Tribal Credit, Jeeves, Clara and Xepelin are companies expanding into various parts of the continent. Most share the vision that the public is under-served and see this as an opportunity, especially in financing for the small- and medium-sized business segment.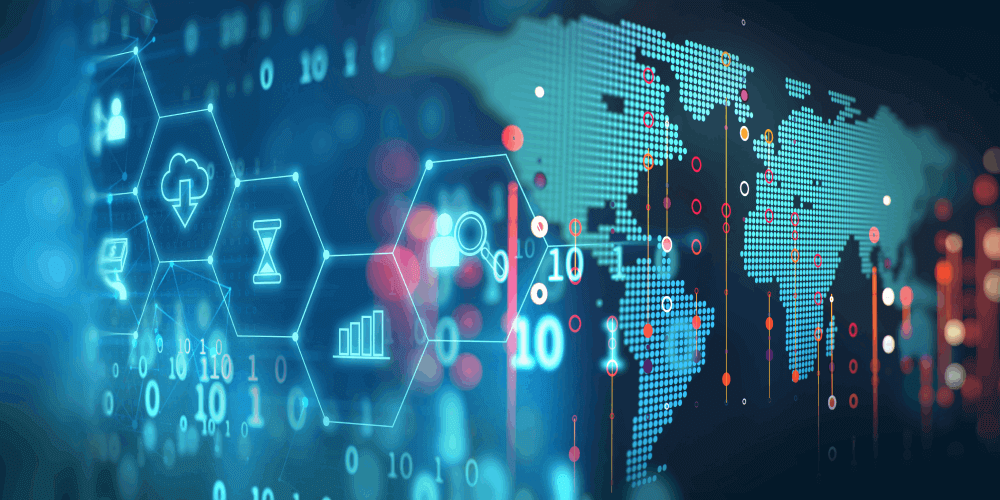 Companies that blend finance with technology are growing rapidly, especially those focused on providing companies with fresh resources. It has become normal for FinTechs that started life in a LATAM country to expand into other latitudes, but now players from the USA are also hoping to penetrate this side of the continent.
US FinTechs reach Latin America
There are several cases. Tribal Credit began in Silicon Valley in 2016, and has been gradually gaining traction in Chile, after announcing its goals late last year.
The application first set up in Mexico, providing a Visa credit card for smaller companies. It aimed to accelerate growth in 2021 after raising US$34.3 million in capital. It has now reached Colombia, Peru and Brazil and is continuing to ramp up.
A few weeks ago it raised US$40 million in a round including crypto-currencies.
Jeeves is another company that has been entering countries without much fanfare, but this is set to change. This platform was also founded in the United States and makes it possible to manage costs and financial services, while also providing a credit card. It is known as the FinTech for global startups.
The application began a little more than two years ago and in 2021 it reached Mexico. The company is also about to launch its services in Chile and Colombia. Accordingly, it raised millions of US dollars last year.
Latin American FinTechs expand in the region
Latin American companies include Clara from Mexico, which has also been penetrating markets in Brazil, Colombia, Panama, Peru, Uruguay and Chile. Its objective is to simplify company finances, while also providing a Mastercard credit card.
The Xepelin platform started life in Chile, but had a regional outlook from the outset. It provides factoring services and financial management software. It too is growing, especially in Mexico.
One of the founders is Sebastián Kreis, who explained that his company aims to resolve the "pains" experienced by companies. "Between 3% and 5% of Latin American companies have access to recurrent financial services. For the rest, operating their businesses, accessing financial services and enabling their companies to reach their maximum potential all represent pains," he said.
Kreis believes that FinTechs have a tremendous opportunity in this region, because most small- and medium-sized companies cannot access financial services. "FinTechs are empowering this segment and providing it with financial services, although technology is needed to reach them," he said.
They are focused on becoming the largest B2B FinTech in Mexico by 2022, but they are also looking closely at Brazil or Colombia as a third target.
"We are growing very strongly in Chile and Mexico, so penetrating a third country will depend on identifying the right opportunity and timing," he explained.
The company already works with 10,000 companies and has US$200 million in assets.
How many FinTechs are there in Latin America?
There are estimated to be close to 2,000 FinTech companies in the region across several business segments. The advertising greeting arrivals at the airport in Mexico City is now all given over to FinTechs. This is really significant, as it demonstrates the depth of the market in Mexico, which is probably one of the most developed countries in the region after Brazil. 
The Chairman of the Colombia FinTech trade association, Erick Rincón, said that 2021 was a year of consolidation, and he added that payments and remittances, digital credit and corporate financial management are attracting the most interest.
He said that anything involving financing has seen exponential growth since 2017. Especially due to the pandemic, because it provides support for smaller companies.
He said that the sector has grown significantly in Colombia, partly because this is the third largest economy in the region, its regulations have advanced, and it has recognized success stories, such as Rappi, LaHause, Platzi, Truora and others. But its success is also due to the fact that it provides access to financial services in a country where the population is under-served by the banking sector but has a high level of smartphone ownership.
"Colombia has become an "attractive hub", as FinTech solutions have proven to be essential for securing financial inclusion for individuals, independent workers, microbusinesses, companies and start-ups in general," said Rincón.
However, he still sees plenty more room for growth. "We believe there is still a tremendous market out there and so interest in joining this market will continue to grow," he said.
Who comprises the target market for FinTechs in Latin America?
FinTech expert partner at Honorato Delaveau, Matías Langevin, explained that the unserved markets that remain have led to a strong increase in competition, especially within Mexico, Colombia, Chile and Peru.
"Competition will continue to grow. However, in any competitive market the time will come when competition consolidates, when some companies will die, or be acquired by others with a better market position, as has already happened in other industries," he said.
The expansion of these companies is also related to investment funds. Diego Rodríguez is a partner at CMS Carey & Allende, who states that during the first half of 2021 alone US$7.5 billion in venture capital was allocated to this sector, according to data from Latam FinTech Hub. "A real boom ... which has triggered an increase in investment in solutions," he said.
He reckons that these funds will continue to actively search for new niches. What's next? "It will be interesting to see what will happen to open banking solutions, where Brazil is leading the way, or with crypto-currencies, as these are additional solutions to traditional exchanges and wallets," he said.
What are the challenges facing FinTechs in Latin America?
A challenge for these companies is regulation. A regulatory framework has already been established in Mexico, Peru and Colombia, and it is underway in other countries. However, this may decelerate the creation of new companies and, therefore, of innovation, explains Langevin.
"Regulation will always lag behind advances in technology (and the associated new services and products it can make available to the public), so policies aimed at strengthening innovation hubs or regulatory sandboxes will always be necessary to rapidly detect any significant legal loopholes," said Rodriguez.   
Another issue is how their relationship is progressing with the traditional financing, banking and commercial companies sector. Although there was some rivalry within the market in the beginning, in practice they have complemented each other and targeted different segments. 
"An interesting phenomenon has appeared in Colombia, as the relationship between FinTechs and traditional financial institutions has produced tremendous opportunities, which conflicts with the belief that FinTechs and banks are in competition. This is because banks provide their financial capacities, such as licensing and core banking, while FinTechs provide innovation. As a result, they have combined to create new products and verticals, with a deep understanding of both the financial and technological aspects, which have led to an improved experience for users," said Rincón. 
To learn more about FinTechs in Chile and investment opportunities in the financial sector, check out the following article.
Source: Diario Financiero