The plant, which is unique in Latin America, will be able to supply a city like Antofagasta, with over 400,000 inhabitants, permanently for 24 hours a day. This type of technology paves the way to transforming the sun into the country's principal source of electricity.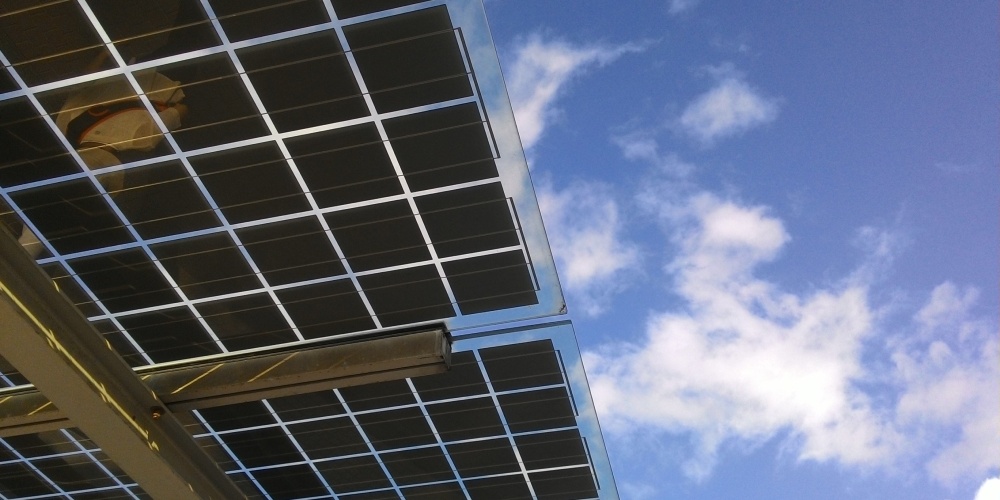 In the middle of the Atacama Desert, northwest of Sierra Gorda, the second highest structure in Chile after Costanera Center is being erected. It is the receiving tower of the future Cerro Dominador solar thermal plant, which will be the largest of its kind in Chile and Latin America.
Unlike conventional photovoltaic power plants, which only function when the sun shines, Cerro Dominador uses a technology that will allow it to operate continuously 24 hours a day.
Today, renewable sources account for only 43% of the electricity matrix, but a study by Generadoras de Chile, an association that brings together the country's main power producers, anticipates that, by 2030, they will account for 75%.
"Chile is experiencing an energy transition as regards power generation that is an example internationally," says engineer Claudio Seebach, the executive president of Generadoras.
The protagonist of this change is solar energy. Although today it accounts for only 5% of the electricity produced, this is forecast to reach 30% by the end of the next decade. "It will become Chile's main source of energy," assures Seebach.
Cerro Dominador, which is operated by US-based EIG Global, is the spearhead of this change. "It is an icon in the transition to renewable energies because it has a relevant size and will also generate the energy to supply a city like Antofagasta permanently," he explains.
The plant's construction by Abengoa and Acciona is scheduled to be completed in December next year. At present, it has reached the 20% stage.
Among the key elements that remain to be built are the electricity generating plant, which will be at the center of the complex. This will also include the installation of almost 11,000 mirrors (heliostats) that will reflect solar radiation to the main structure in 360 degrees.
"The most difficult part technologically is to install a receiver to capture all the sun's rays in the center of the tower," explains Seebach. He notes that developments of this type also have the advantage of being a learning process and, once the innovation has been implemented, there will be the knowledge with which to build other similar centers.
Indeed, there are already at least two solar thermal plant projects in Iquique and in the interior of Calama, also in northern Chile.
Seebach points out that, if only 4% of the Chilean desert were used for solar plants, 1 million megawatts of power would be generated. By comparison, Chile as a whole consumes 10,000 megawatts.
If you would like to know more about renewable energies in Chile, read this article.
Source: El Mercurio