Chile will be the first Latin American country to benefit from Starlink's satellite internet services. The project consists of a constellation of satellites designed to provide low-latency high-speed broadband connectivity to parts of the world that were previously unreachable by this type of technology.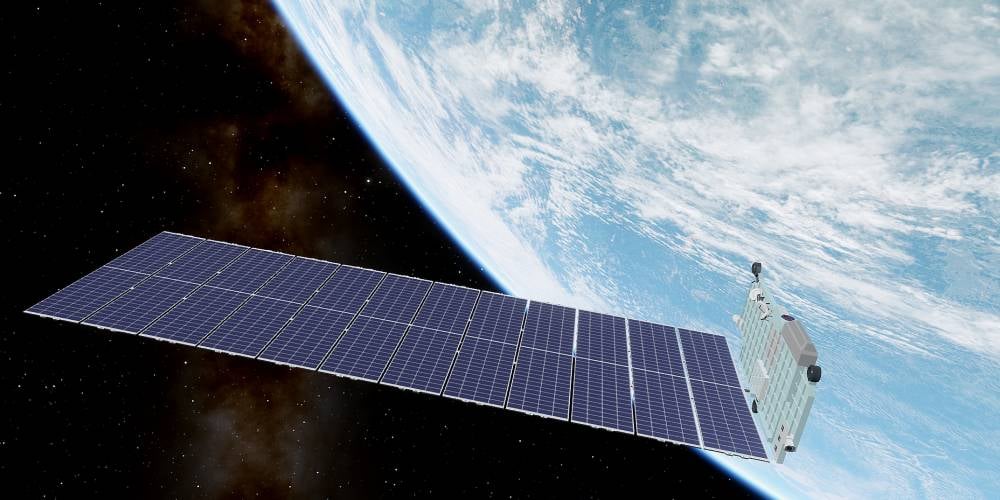 Starlink, a company owned by South African entrepreneur Elon Musk, is to launch its ground-breaking satellite internet services in Chile, thereby making it the first Latin American country to work alongside this technological innovation giant.
The initiative will improve the quality of life of thousands of people, who will be able to use the service to access online classes, telemedicine and e-commerce services, as well as to work from home.
What is Starlink?
Starlink is the satellite internet project of the aerospace manufacturing and transportation company SpaceX. The company intends to put into orbit a constellation of satellites capable of providing low-latency high-speed internet to every corner of the world. This will provide internet connectivity to places that pose a challenge for regular land-based internet infrastructure, such as land vehicles, boats, airplanes and remote locations.
How did Starlink arrive in Chile?
Following a technical feasibility study by Chile's Telecommunications Undersecretary (part of the Transport and Telecommunications Ministry), the company was given permission to carry out non-commercial social pilot tests in rural and/or isolated communities with digital connectivity problems.
Who will be able to access Starlink in Chile?
Public-private coordination is underway to enable the satellite internet service to be accessed by schools in Caleta Sierra (Coquimbo Region, in northern Chile) and Sotomó (Los Lagos Region, in Chilean Patagonia).
Gwynne Shotwell, SpaceX's president and COO, said that "Starlink was designed for remote communities like those in Caleta Sierra and Sotomó." She added that "high-speed connectivity can have a transformational impact on these communities and we are eager to support these pilot programs, starting with local schools."
How fast is Starlink?
During its initial stage (beta phase), Starlink promises a potential download speed of between 50 and 150 Mbps, with a latency (the time it takes to send data from one point to another) of 20 to 40 milliseconds. This is more than enough to carry out activities related to teleworking, entertainment and education.
Who will pay for Starlink in Chile?
Starlink will supply satellite kits in order to connect these locations, which will provide free internet service for one year, after which the cost will be covered by the local municipalities.
Why Chile?
"We need innovation to close Chile's digital divide and that means we must welcome the implementation of new technologies that complement those we already have, like fiber optic and 5G networks," explained Gloria Hutt, the Transport and Telecommunications Minister.
"Our geography makes it difficult to deploy traditional broadband networks in some areas. We are therefore delighted that Starlink has chosen Chile to be the first Latin American country to implement its satellite internet service, providing high-speed capacity and connectivity to two remote locations here," Minister Hutt added.
Telecommunications Undersecretary Francisco Moreno said that "the launch of the Starlink service in Chile will mark a turning point in the Chilean government's efforts to reduce the digital divide that exists in Chile."
He continued, "our work is clearly showing results. During the four years of this administration, the number of Chilean homes with a fixed internet connection has risen from 45% to 62%. This is undoubtedly significant progress but we are aiming to achieve much more and that's why we're implementing the Starlink services as a real alternative that will improve the quality of life of thousands of Chileans who live in hard-to-reach areas of the country and are currently unable to access a quality internet service."
How will Starlink benefit communities?
Starlink will boost economic development in isolated areas that currently lack a high-speed internet connection. Economy Minister Lucas Palacios adds, "access to better connectivity will be democratized for rural or geographically isolated areas through this service, allowing them to become more integrated with the rest of Chile. This will have a significant impact on different productive areas, connecting thousands of our fellow Chileans, who will be able to send and receive information wirelessly. This represents a key step in the digital transformation process that is taking place in Chile and being fostered by our government."
Economy Undersecretary Julio Pertuzé stated, "this is a fundamental step to ensure that each and every village and community in Chile can connect with the rest of the world. We can't talk of a post-pandemic future without having complete connectivity that allows all our productive sectors and citizens to thrive, regardless of where they are located."
Following the launch at the two first locations, Starlink and SUBTEL will continue to roll out this service to new areas and it is ultimately expected to reach the whole of Chile.
To find out more about digital connectivity and investment opportunities in Chile, check out the following article.
Source: SUBTEL