Runway developed software to automate video editing and generate new content based on algorithms by writing a simple sentence. It has just raised US$35 million with Coatue - which has worked with Tesla, Spotify and Snap - as the main investor.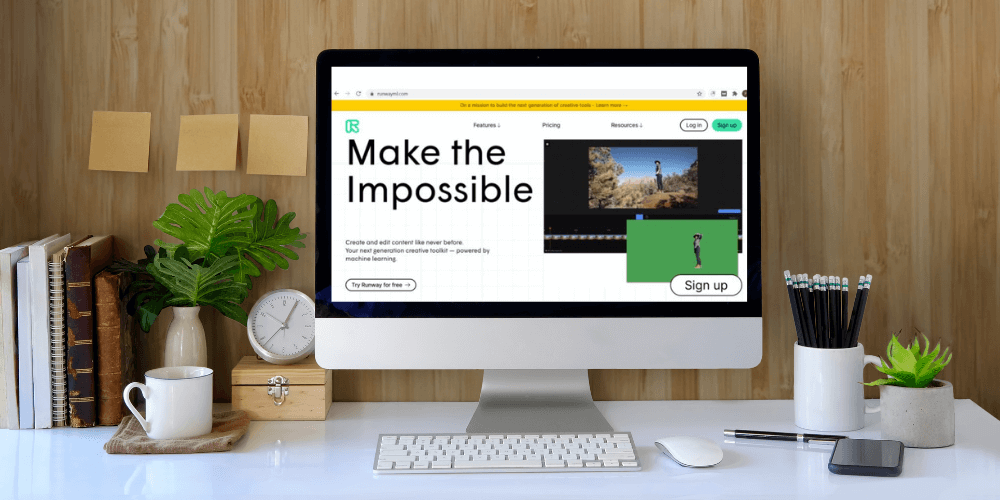 While taking part in a course on Artificial Intelligence (AI) applied to the creative industries at New York University (NYU) in 2018, Chileans Cristóbal Valenzuela and Alejandro Matamala founded Runway with Anastasis Germanidis from Greece. The startup developed a software to automate video editing and create audiovisual content, including both images and sound, digitally.
This month they announced the close of the company's Series B round in the amount of US$35 million. The fund that led the process was Coatue, which has previously invested in companies like Tesla, Spotify and Snap.
International funding rounds
Prior to this round of funding, Runway had raised US$2 million in 2018 through a seed stage and US$8.5 million in 2020 through its Series A shares. The investors in those stages include Amplify Partners, Lux Ventures and Compound, three US venture capital funds.
The startup's CEO, Cristóbal Valenzuela, says that the capital will be used to scale up the editing platform and invest in research into new algorithms for generating synthetic content.
It is also seeking to expand its team from 18 to 50 people in 2022: "We are growing the research and engineering team to expand the development of our existing products."
Although the three founding partners still live in New York, the rest of the team will be scattered across Europe, Asia, Chile, New Zealand and Canada.
The same will be true of its clients. Runway users include filmmakers, agencies and freelancers as well as major companies like Vox, New Balance, Google and Vaynermedia. Universities like Harvard, NYU and MIT are also using the software for educational purposes, as are Chilean universities, such as Universidad Católica, Universidad Adolfo Ibáñez and Universidad de Chile.
How does Runway work for video editing?
The Runway video editing platform has two main components. The first is an automation motor. "Basically, they are AI algorithms that help you edit video more quickly," Valenzuela says.
One specific example is rotoscoping, technology that can be used to capture figures' movement. This is used in some videoconferencing applications to 'cut' the person out of the background. Valenzuela explains that this technique is constantly used in video editing, particularly for animation and special effects. Classic montage requires editors to work frame by frame, and audiovisual pieces typically have 24 frames per second. Runway would allow them to automate the entire process.
The second part of the software is synthetic content generation, that is, creating audiovisual content without having recorded or used an image bank. "I can literally write something and have the computer generate what I am writing in a hyperrealistic manner. For example, if I write 'dog with tie and hat,' the program generates the image, pixel by pixel," Valenzuela explains.
The platform uses machine learning to learn the characteristics of different images and sounds and generate them based on the text. It can be used to create videos, images and sounds.
"People who are now using Photoshop will use Runway to generate content in the future," Valenzuela says.
To learn more about Chile's technology-oriented startup companies and business opportunities in the country, check out the following article.
Source: Diario Financiero