The company, which is part of the US-based UnitedHealth Group, has devoted the funds to helping the worst affected parts of the Santiago Metropolitan and Araucanía Regions.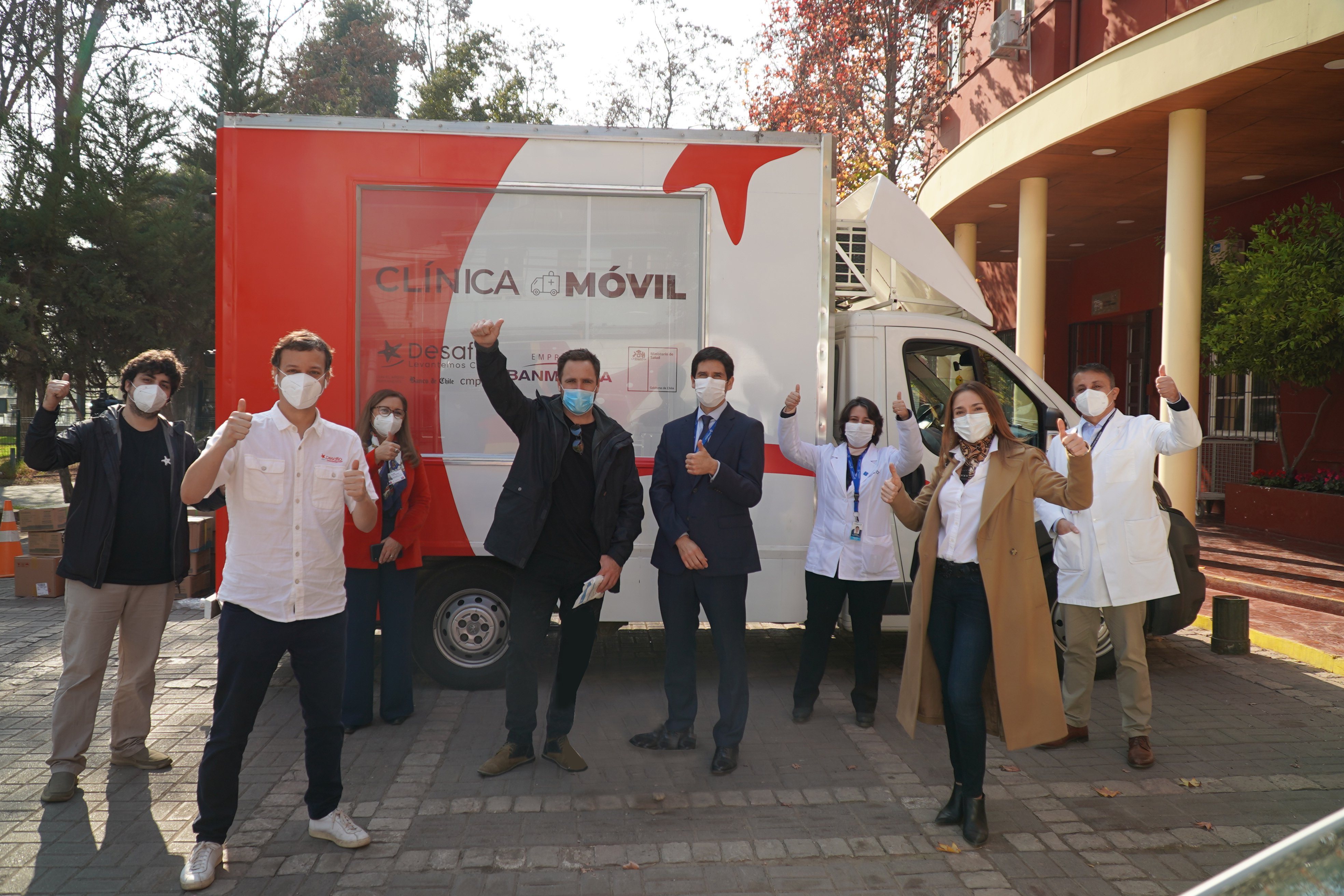 Empresas Banmédica has announced that, in the context of the Covid-19 pandemic, it is donating US$1 million to support public hospitals and vulnerable populations in Chile.
The company took the first step on May 15. At the San Bernardo Distribution Center, protective equipment and essential supplies were packed at full speed for distribution to 22 long-term senior care homes in the Santiago Metropolitan Region.
Thanks to an alliance with Fundación Chile and in coordination with the Social Development Ministry, this donation benefited over 1,600 people, including the residents and staff of vulnerable homes.
On June 1 and 2, through Desafío Levantemos Chile, the company went on to provide two mobile clinics for three months and 30 modular monitors as well as 4,100 rapid test units, 10,000 PCR sampling kits and 3,000 sets of personal protective equipment to the Sótero del Río Hospital in southeastern Santiago and the Angol Hospital in the Araucanía Region.
"The COVID-19 pandemic has exacerbated the difficulties faced by the most exposed and vulnerable people in Chile, such as the most-at-risk populations, health workers and the residents of long-term facilities for seniors," said Fernando Matthews, general manager of Empresas Banmédica. "For this reason, collaboration with Desafío Levantemos Chile and Fundación Chile has been crucial in helping those who need it most in this unprecedented situation," he added.
For its patients and affiliates, Empresas Banmédica has a remote telemedicine and telephone medical attention service to resolve any health needs they may have. In addition, its Banmédica and Vida Tres health insurers are providing unemployment insurance at no cost to affiliates who are payroll employees. The scheme exempts them from the payment of premiums for two months and provides protection to more than 500,000 people.
This donation is part of a total of US$10 million that UnitedHealth Group is making available to help fight Covid-19 in the countries where it operates outside the United States.
All you need to know about coronavirus in Chile and other foreign companies measures in Chile in the following article.