In its fourth edition, the study analyzed 36 of the world's largest and most active pharmaceutical markets, evaluating their attractiveness and competitiveness for the development of the biopharmaceutical industry.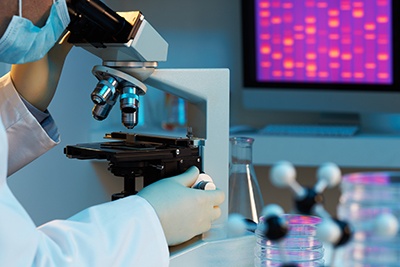 Chile's vocation to become a pole of innovation is one of the aspects highlighted in the Biopharmaceutical Competitiveness & Investment (BCI) Survey 2017, a study that surveyed over 500 executives from the main multinationals operating in developed and emerging markets. The study was presented in Chile by the Chamber of Pharmaceutical Innovation (CIF).
Now in its fourth edition, the study - which included Chile for the first time - analyzed 36 of the world's largest and most active pharmaceutical markets (11 of them in Latin America), evaluating their attractiveness and competitiveness for the development of the biopharmaceutical industry as well as policy conditions across five categories, including the sophistication of local R&D infrastructure, the regulatory system, intellectual property protection and market access and financing.
Chile took top place in Latin America, with a score of 69.4 out of a maximum of 100. It was also well placed among emerging markets in general, where it was led only by Singapore, Israel, Taiwan and South Korea, but lagged well behind the overall leaders, the United States and Switzerland, which are considered mature markets and very safe for biopharmaceutical investment.
According to CIF's president, Ítalo Zanca, this "confirms the country's potential to develop a world-class pole in the area of biomedicine and the export of global services related to health, thereby contributing to Chile's economic diversification and international insertion".
According to the study, one of Chile's most important strengths is related to scientific capabilities and infrastructure where it obtained its highest score of 72%.
In this field, the study found that, although R&D spending is below the OECD average, these resources are invested strategically and in line with an overall plan to position Chile as a regional R&D hub. It also noted that biopharmaceutical R&D infrastructure is only at a very early stage but developing steadily.
Conditions for clinical trials in Chile received a positive evaluation, with the report noting the country's streamlined approval processes and good infrastructure. However, it warns that the main hospitals and clinics lack clinical research centers.
The regulatory system is also seen as performing well, with high regulatory standards relating to biopharmaceuticals. The report also commends the country's efforts to increase the level and scope of funding for high-cost treatments under the Law on Financial Protection for High-Cost Diagnoses and Treatments in Health (also known as the Ricarte Soto Law), particularly because they point towards opening the system to value-based models. The patenting process was also positively evaluated.
"Chile's strengths are sufficient to undeniably show that the country has potential, that this is not an imaginary exercise," explained Daniel Coriat, director of the Pugatch Consilium consultancy company, which prepared the study.
Pending issues
However, Coriat also drew attention to a number of regulatory issues which the executives surveyed identified as "possible obstacles" to biopharmaceutical investment in that they are out of line with international protocols such as the Declaration of Helsinki.
One of these has to do with the Pharmaceuticals Law II which, although it seeks to encourage the use of generic drugs, "imposes restrictions on the use of brands", making it more difficult for pharmaceutical companies to market their products in Chile.
Coriat also highlighted the sector's concerns about some aspects of the Ricarte Soto Law as regards laboratories' responsibilities in clinical trials, which have led some companies to reduce the resources devoted to clinical research in the country. He also noted concerns about the threat of compulsory licensing in order to permit the copying of drugs still under patent as a means of lowering their price.
This interest reflects the fact that countries which have been successful in attracting investment in the pharmaceutical sector have also increased standards in their health systems and have become exporters of cutting-edge medicine, adding value throughout the chain.
"Biopharmaceutical innovation triggers a virtuous circle that takes a country's health system and economic system to another level," argued Coriat.
To learn more about R&D in Chile, read this article.
Source: Diario Financiero