As a first step, the world's largest copper producer plans to reach annual production of 7 million tons by 2030 in order to reach its mid-century target of 9 million tons. Foreign investment will be key to achieving these targets.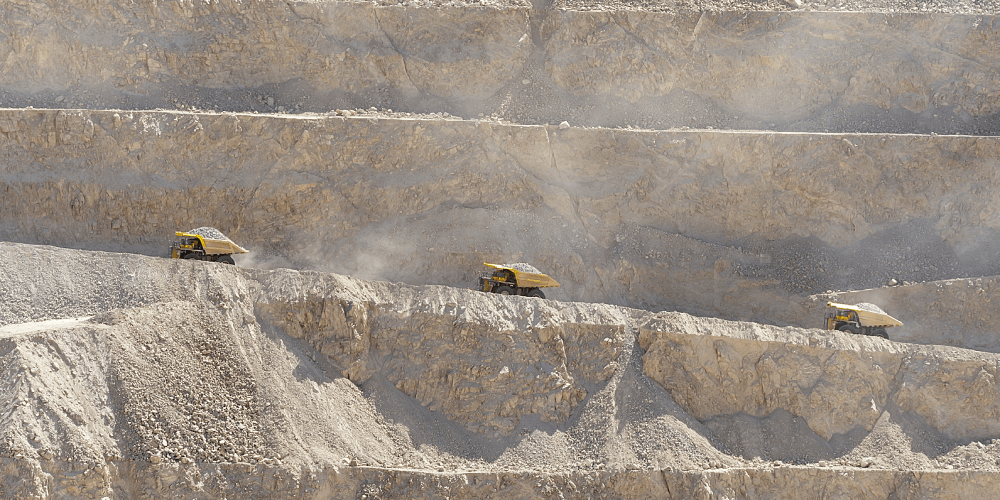 The objective of Chile's National Mining Policy is to develop a more sustainable development model for the industry, while providing a stimulus to the sector through a series of goals between now and 2050.
The document, presented by Mining Minister Juan Carlos Jobet, contains 78 short-, medium- and long-term goals that increase demands on both the mining sector and the State. 
Sustainable mining 
The plan not only aims to boost the sector, but also to keep a focus on reducing its environmental impact. In this regard, Minister Jobet stated that "the greatest challenge facing the planet is global warming, and our country can play a key role in addressing it." 
This is because minerals like copper and lithium — of which Chile has one of the largest reserves in the world — are essential for the development of renewable energies and electromobility, which will allow us to progressively reduce our carbon footprint. 
The document includes a monitoring plan led by the Mining Ministry and the Chilean Copper Commission (COCHILCO) to verify compliance with these goals, as well as a participatory update every five years in order to take account of new circumstances as they arise. 
The development model proposed by the national mining plan 2050 is based on four pillars: economic, environmental, social and institutional. Goals are set within these pillars, including holding a 28% share of global copper production by 2050, with a projected 9 million tons per year. 
The plan is also designed to contribute towards the fight against climate change, achieving carbon neutrality by 2040 by ensuring that by 2030 no more than 10% of the industry's water comes from inland water sources, dropping to a maximum of 5% by 2050.
In the social sphere, the plan is intended to achieve gender parity in management positions and 35% throughout the industry in general by 2050. 
Mining Investment 
Mining and Energy Biminister Juan Carlos Jobet told Reuters in an interview that the industry needs around US$150 billion in investment to achieve its ambitious goal of increasing copper production to 9 million tons by 2050.  As a first step towards achieving this, it plans to reach a level of 7 million tons of copper per year by 2030, setting a record of 7.3 million tons in 2028. 
"In that scenario, looking further down the line, we anticipate an increase in investment in exploration, more effective use of mine concessions (...) and a more or less similar portfolio of copper projects," he said in the exclusive interview. 
For this purpose, the country has a registry of 49 projects between 2020 and 2029, representing more than US$74 billion, and Jobet said that 70% of this plan must be executed in order to meet the objective. "It's an ambitious goal, but it can be achieved if we do things right," he stated. 
Regarding the lithium market, he affirmed that the country has "more reserves than we are able to produce" and the challenge is to increase production through a combination of a greater contribution from the current producers, SQM and Albemarle, as well as by attracting new investors. 
How can foreign investment contribute to sustainable mining? To learn more, check out the following article.  
Source: Diario Financiero