Chile is the southern hemisphere's foremost producer and exporter of cherries, accounting for over 95% of counter-seasonal supply, whose main destination in China.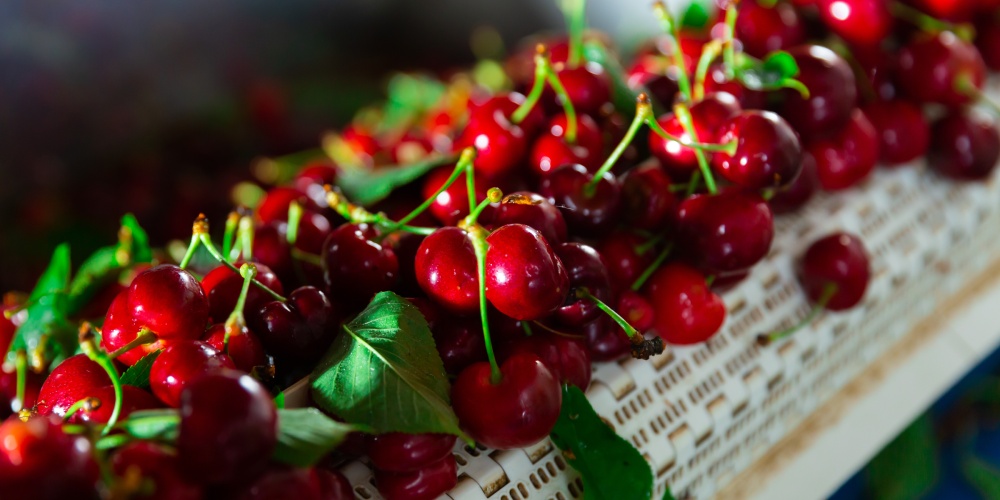 With almost 50,000 hectares of cherries planted in Chile and close to 71 million 5kg cases exported during the last season of 2021, this important sector is facing major challenges. Chile is the southern hemisphere's foremost producer and exporter of cherries, accounting for over 95% of counter-seasonal supply, whose main destination in China.
"Problems stemming from climate change are affecting Chilean fruit production. Factors such as water shortage, warmer winters and a higher incidence of plant pests and diseases, all put our potential exports in jeopardy. Because of this, through the Chilean Agricultural Research Institute (INIA), which is part of the Agriculture Ministry, we are supporting initiatives to genetically improve, and create new varieties of cherries that are more resilient to climate change," explains Agriculture Undersecretary José Guajardo Reyes.
Innovation and Development in Chile
The national genetic improvement program (programa nacional de mejoramiento genético, PMG) for cherries, carried out by INIA with support from the Biofrutales consortium and the Chilean Economic Development Agency (CORFO), seeks to develop materials that are specially adapted to warm, temperate climates, such as that in Chile's center-north region.
Dr José Manuel Donoso, a geneticist on the INIA program, says that "this initiative has placed special importance on looking for cherry varieties that can be competitive in terms of production, are visually attractive to the consumer, travel well, and can be cultivated in Chile's center-north region, without such a need for cold winters."
According to the researcher, many traditional varieties are having problems with both flowering and fruitset, "because they have been located in areas where winters have been warming due to climate change. Our work has been guided by the climate change problem," he explains.
The program's work is being carried out in Ovalle in northern Chile and in Buin and Rengo in the central region. Up until 2021, the program was running with the help of a special direct line of financing from CORFO, but as of this year, it is being backed by the northern section of the Strategic Fruticulture Technological Program (Programa Tecnológico Estratégico de Fruticultura PTEC, PTEC) which is also being led by Biofrutales, both of which receive support from private companies in the industry.
"We have a major challenge ahead of us, to convince the new national and regional authorities of the need to continue supporting these long-term projects," says INIA Rayentué's Regional Director, Claudia Bartel.
The manager of Biofrutales, Rodrigo Cruzat, comments that in the cherry industry "we have a highly concentrated production window during a short period of time. In fact, practically 80% of production takes place during an 8-week period, when the workforce is insufficient and any additional logistical problem results in the cherries getting damaged, probably more so than any other fruit. For this reason, we need to expand our production window, diversify our varietal matrix and spread out our markets," he added.
Within one or two years, the first 100% Chilean cherry is expected to hit the market, a cherry which will be adapted to the climactic conditions of Chile's central and center-north regions.
The food industry in Chile is continuing to innovate and adapt in line with global trends. To find out more about this sector, and the business opportunities that Chile offers, please see the following article on sustainable wine production in Chile.
Source: Emol