Foreign companies have shown great interest in participating in the different links of the mineral's value chain in Chile during meetings with the agency.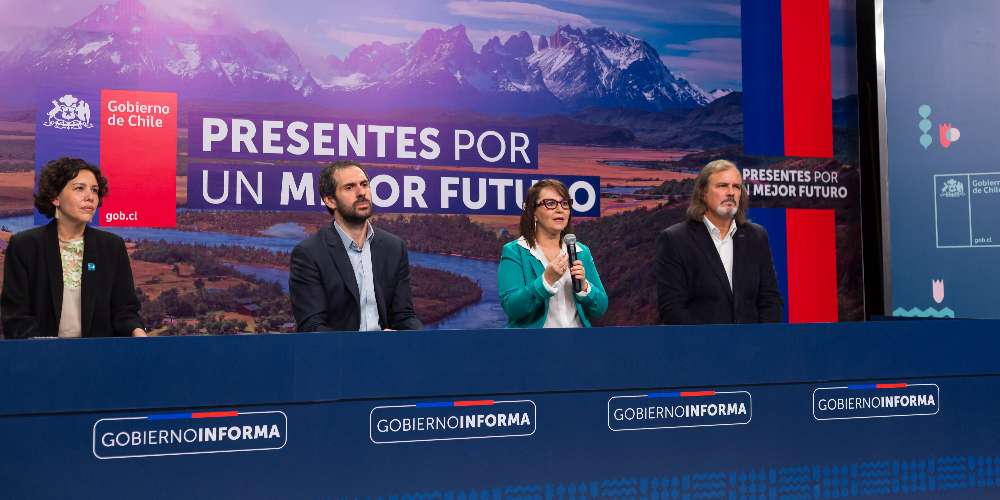 While participating in the "Gobierno Informa" (Government Informs) program dedicated to the new National Lithium Strategy, the executive director of InvestChile, Karla Flores, stated that the agency dedicated to foreign investment promotion has already met with 46 companies from 12 countries interested in participating in the different links of the lithium value chain in Chile.
"For foreign investors, the announcement of the National Lithium Strategy is great news; not only does it provide an initial framework to those who are interested in participating in the sector, but they now know that the State has a navigation chart to move forward in this area, and that private companies will play an important role in the development of the sector," Flores explained.
The interested firms are from Argentina, Australia, Canada, China, France, Germany, Japan, the Netherlands, South Korea, Switzerland, the United Kingdom and the United States. "These meetings speak of the clear interest in learning about the opportunities and regulatory framework," added the executive director of InvestChile.
With regard to the interest of companies in the development of the lithium industry in our country, Flores explained that, in addition to possessing 48% of the mineral's global reserves, Chile has a solid track record for receiving foreign investment and a network of 33 trade agreements that make us an export platform par excellence. The country also has wide availability of green energy at competitive prices, "a key element for foreign companies when choosing where to install themselves."
Flores added that it is important to highlight the opportunities offered by industries such as lithium, as they include extraction of the mineral and are present in its entire value chain, as well as in auxiliary industries and suppliers. "This will open up opportunities for regional development, spaces for the participation of small and medium-sized enterprises (SMEs) and, of course, job creation," she stated.
"At InvestChile, we are working to promote sectors of high value for the country, such as lithium, green hydrogen, green power and technological infrastructure. This implies identifying foreign companies with the potential to invest in Chile, making contact with them, and providing them with all the necessary information and support so that they can fully understand the opportunities offered by the country and its regulations," she concluded.
To find out more about the National Lithium Strategy and the opportunities it offers, check out the following article.