In 2017, 50 international projects were filmed in Chile, representing some US$35 million in revenues.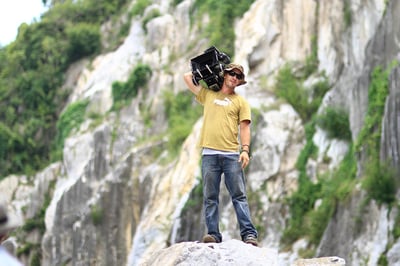 Thanks to its extensive geography, Chile has a wide variety of landscapes, from the world's driest desert to icebergs and, in between, a modern capital city, rural areas and historical sites. All this represents great potential for promoting the country as a filming location.
In 2011, the Film Commission was created as part of the Council for the Arts and Culture in a bid to promote the sector in the framework of the creative economy. In May 2017, in conjunction with the government's Economic Development Agency (CORFO), the Program of Support for High-Impact Audiovisual Investments was launched and has received applications from a number of international projects.
This pilot plan, which will remain in place until May 2019, reimburses 30% of the qualifying expenses of international productions – television series and films – that represent an investment of over US$2 million and are shot in Chile.
Film Commissions are also being created in several of the country's different regions. So far, agreements have been signed with over nine "Film Friendly" municipal districts in a program to facilitate the shooting of audiovisual productions that is in operation in municipal districts in the Atacama Region and in the Santiago, Providencia, Viña del Mar, Valparaíso, Concepción, Valdivia and Puerto Montt districts.
There is also an agreement with the National Customs Service that facilitates the use of vehicles and equipment for film and advertising productions without paying taxes, encouraging the country's use by international companies. A few days ago, it was announced that work is underway to broaden this agreement and extend the customs duty benefit to some 60 articles.
Shoot in Chile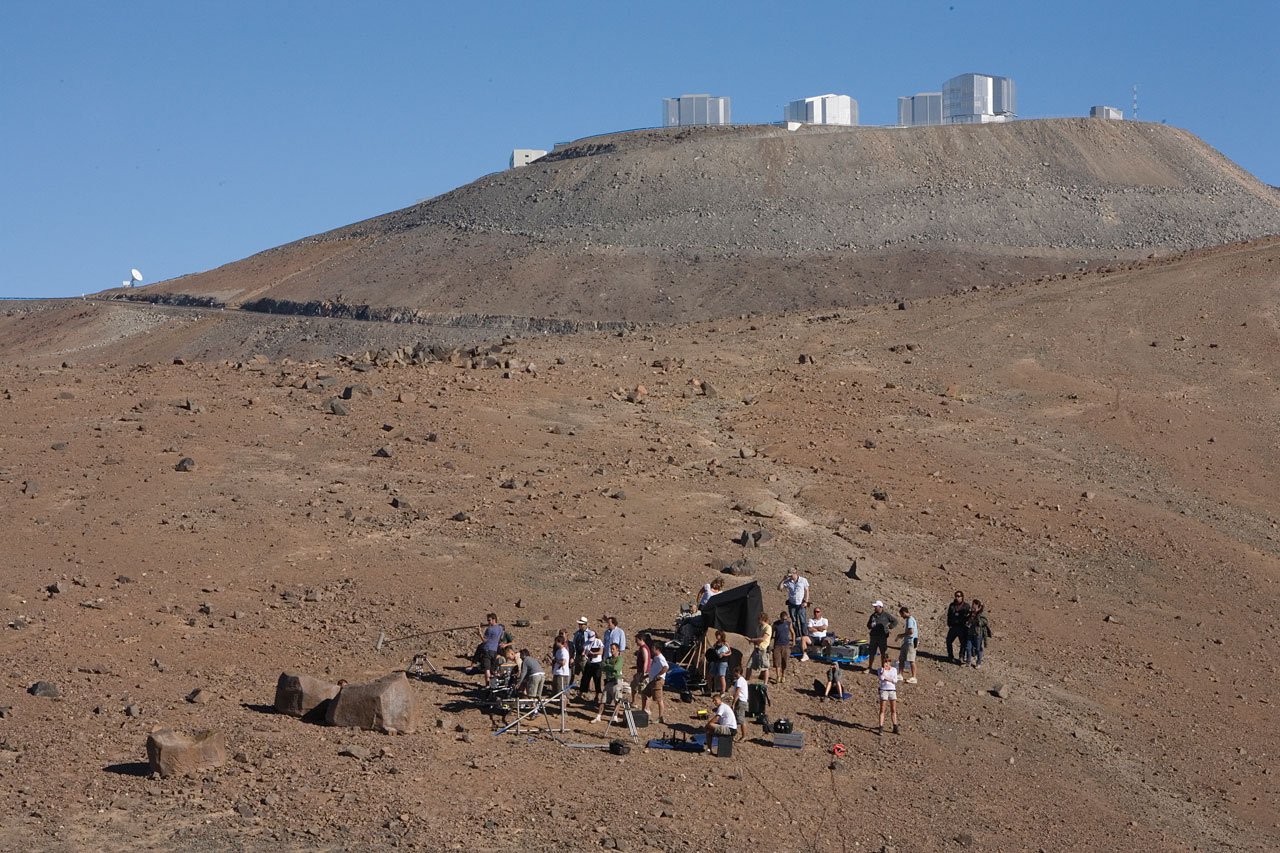 Shooting of the movie "Quantum of Solace" of the James Bond saga in Paranal, Chile (2008). Source: Eso.org
At the end of last year, the famous director Michel Gondry, responsible for the film "Eternal Sunshine of the Spotless Mind", was in Santiago to film an advertising spot for a make of car. He needed different city and snow locations and, with local production company Goodgate, opted for Chile.
This is one of the 50 international projects filmed in Chile in 2017, which represented some US$35 million in revenues, reports Pedro Pablo Cabrera, executive director of Shoot in Chile, the sector brand of the ProChile export promotion agency.
Shoot in Chile belongs to the Association of Producers of Audiovisual Production Services (APSP), which brings together 14 partners to promote foreign investment in this field. According to its executive director, Chile is seen as orderly and safe, "not only in terms of crime but also of laws, banking and a series of things that are very important for international investors".
The Association's initiatives include "Within two hours" through which it seeks to position different cities as strategic locations for filming different landscapes within a short time.
"In San Pedro de Atacama, for example, there is an enormous diversity of locations: desert, salt flats, Andean Plateau lakes, geysers and even sea. And then, in the south, there is the area with rivers and lakes, woods, volcanoes with snow as well as glaciers and Patagonia. Santiago stands out because it brings together many characteristics: modernity (particularly for the US market) and a downtown that has a quite European look," says Cabrera.
Today, Chile is used as a location principally by makes of car such as Lamborghini, Mercedes, Toyota and Ferrari. They are attracted by the different backgrounds offered by the country's diversity of landscapes and by its technological equipment which, in Latin America, is comparable only to that of Colombia.
This potential can increase. In general, says Cabrera, foreign productions bring a team of about ten people and hire all the rest locally: wardrobe assistants, make-up artists, camera operators and technicians as well as indirect services such as catering, hotel accommodation and transport.
"If we consider what is happening with the creative industry internationally, which is growing very strongly due to the high demand for content and entertainment, this area of business represents a great growth opportunity for our industry," says Cabrera, adding that "Chile's name is being heard more and more; look at what happened with the Oscar which showcased us internationally and was a very important milestone for our promotion."
Aims for the future
On the industry's medium-term growth prospects, Cabrera says that the production of foreign feature films would be a very powerful driver of foreign investment in Chile and the development of a non-traditional export in the form of creative services and national talent.
For this, he says, it is crucial to move forward from the recently created Pilot Program of Support for High-Impact Audiovisual Investments (IFI) to a law that is permanent over time and is based on a strategy that makes it easier for international producers to invest in Chile and encourages them to do so. This model has been implemented in other countries and has proved very successful as shown, for example, by the effect of the filming of "The Lord of the Rings" in New Zealand. "A country with locations with characteristics very similar to ours and that transformed that country into one of the world's main centers of audiovisual production services," emphasizes Cabrera.
Regionally, Colombia's success is eloquent. In addition to having a positive impact for the audiovisual industry, Cabrera says that foreign filming contributes to the tourism, transport, hospitality and creative services sectors by hiring additional staff and providing training.
To learn more about Chile's creative industries, see this article.
Sources: Estrategia, Diario Financiero and Pulso