The company, backed by Norwegian and Irish capital, will add solar and wind projects with a 1 GW production capacity to its portfolio through a US$ 1.5 billion investment.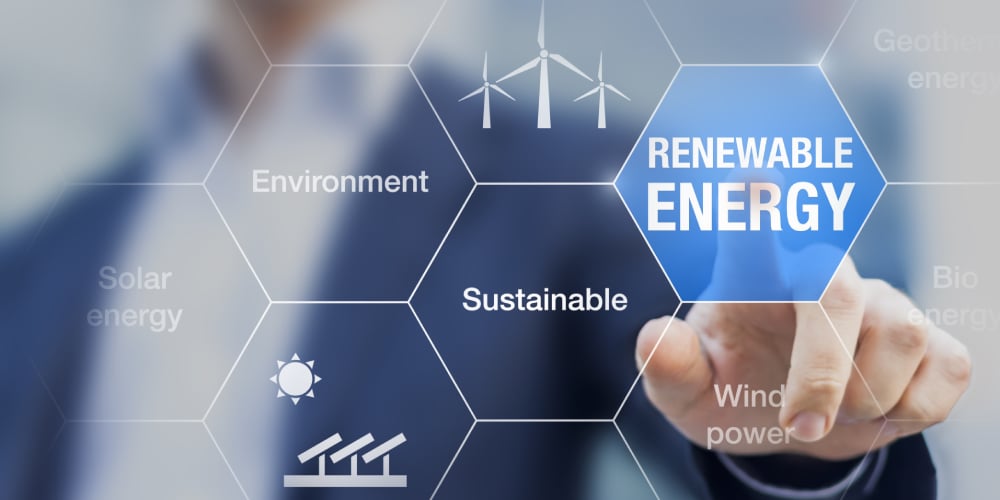 Mainstream Renewable Power has decided to take an ambitious step in Chile. The company, backed by Norwegian and Irish capital, is currently developing a portfolio of wind and solar projects with a total 1.3 GW production capacity, which amount to an approximate investment of US$1.8 billion. It has now decided to double its stake by building a new renewable energy platform with a capacity of more than 1 GW.
Only 13 years after its arrival in Chile, the company will set up a second platform involving an investment of around US$ 1.5 billion, which will be called "Nazca Renewables".
It will include six projects, three of solar and three of wind power, divided into three portfolios: Terral, Racó and Humboldt.
The latter, with a 255 MW capacity, will be the first built towards the middle of next year. Humboldt recently closed a private Power Purchase Agreement (PPA) that will trigger the construction of the Entre Ríos wind farm, located in Negrete in the Biobío Region, and the Tata Inti solar farm, located in Pozo Almonte in the Tarapacá Region. They will have a combined installed capacity of 255 MW.
The company indicated that the solar and wind farms to be installed in Chile will incorporate innovative battery storage systems, which will allow energy generation almost 24 hours a day.
Referring to the new platform and its three portfolios, Mainstream Latam General Manager Manuel Tagle explained that "in addition to consolidating our growth in Chile, we are opening up to new possibilities through renewable energy agreements with private clients and soon through the incorporation of battery storage."
Mr. Tagle emphasized that with these developments, "Mainstream will become a leader in the decarbonization of Chile's energy matrix."
European investment in Chile
In the first "platform", the company defines the phases in which the respective solar and wind projects will be incorporated. This platform is known as "Andes Renewables".
This will be made up of three phases (Cóndor, Huemul and Copihue) and ten projects. The company recently achieved energization in the four renewable energy farms in the "Cóndor" portfolio, which have an installed capacity of 571 MW.
Last year, the company secured funds to build the second phase of the platform (Huemul) by signing a financing agreement for US$ 620 million with a consortium of five foreign banks, which will be added to its own capital. The project is currently under construction.
Meanwhile, on July 1, Mainstream achieved financial closure of the third and last phase (Copihue) of its Andes Renewable platform, which includes US$ 182 million earmarked for the construction of the "Camán" wind farm in Los Ríos Region.
Green hydrogen and clean fuels
An important milestone in the company's history took place in January this year, when Mainstream announced an agreement with the Norwegian investment company, Aker Horizons. Aker Horizons acquired a 75% share in the global renewable energy company.
Mainstream and Aker Horizons, via their subsidiary Aker Clean Hydrogen, will collaborate in the production of green hydrogen and ammonia in Chile as part of this new alliance. They hope to lead the way in creating a green value chain based on this new clean fuel.
According to information published on its website, the company's commercial operations are producing 800 MW in wind and solar assets globally. It is currently building another 1,541 MW of capacity in Latin America and Africa.
To find out more about investment opportunities in renewable energies in Chile, check out the following article.
Source: Diario Financiero