The initiatives will generate US$11,300 million in income and create 51,000 jobs.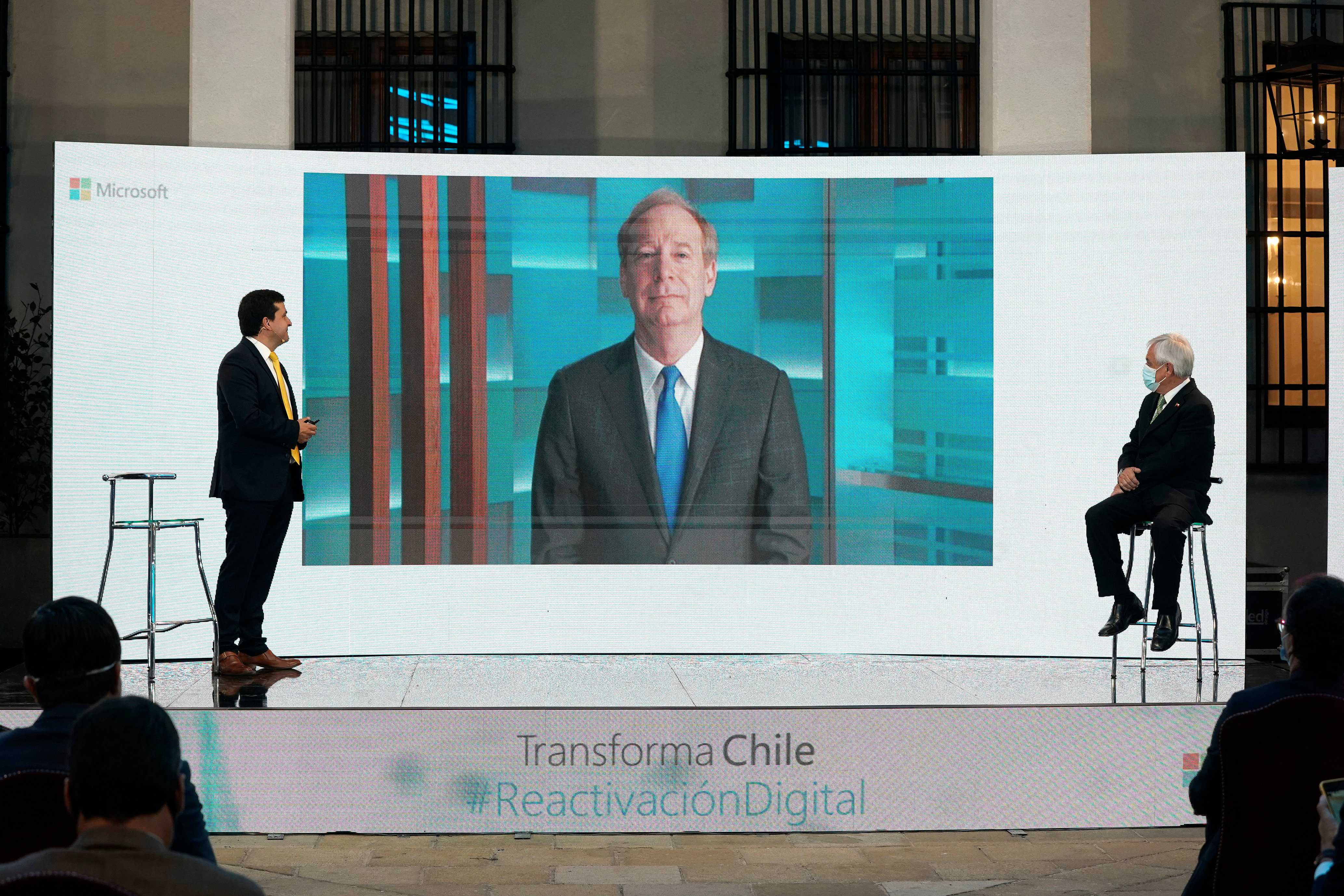 US-based Microsoft has announced that it will be implementing a Transforma Chile #ReactivaciónDigital (Transform Chile #Digital Reactivation) program to accelerate the country's growth and the transformation of business. The program will imply the installation of a region of data centers, a training plan for over 180,000 Chileans and the establishment of an advisory council of local leaders to create inclusive opportunities for success in the digital economy.
The company, which is supported by InvestChile, stressed that this is its most significant investment since arriving in the country 28 years ago and will imply over US$11,300 million in revenues for Microsoft, its partners and clients who use the cloud. It will also create more than 51,000 jobs over the next four years.
The president of Microsoft, Brad Smith, indicated that the company's data centers "will make computing more accessible at even faster speeds, providing a new and secure platform for each part of the economy and supporting the ambitious digital agenda of President Piñera and Chile."
"We are not building a datacenter only to grow our own business, but to provide a critical investment in Chile's infrastructure that will serve everyone who lives here and the clients who operate here," said Smith.
Sergio Rademacher, general manager of Microsoft Chile, particularly thanked the InvestChile team "which has been key to what we are announcing". He added that he was proud to reinforce Microsoft's commitment to the country through the announcement of an investment plan for the next five years.
"We are sure this plan will make an important contribution to the country's development and its economic recovery and in a very inclusive way, creating opportunities for all Chileans," said Rademacher.
The Chilean data center region will be part of Microsoft's global cloud infrastructure, the largest in the world, and will offer a competitive advantage to local companies in all Chile's key industries, such as energy, agriculture, finance, healthcare, travel and manufacturing, by providing faster access to cloud services and the capacity to store data within the country.
To find out more about investment in global services in Chile, read this article.