They enhance the conductivity properties of sensors to make devices lighter and more flexible. Due to these advances, the Internet of Things is expected grow at an unprecedented rate.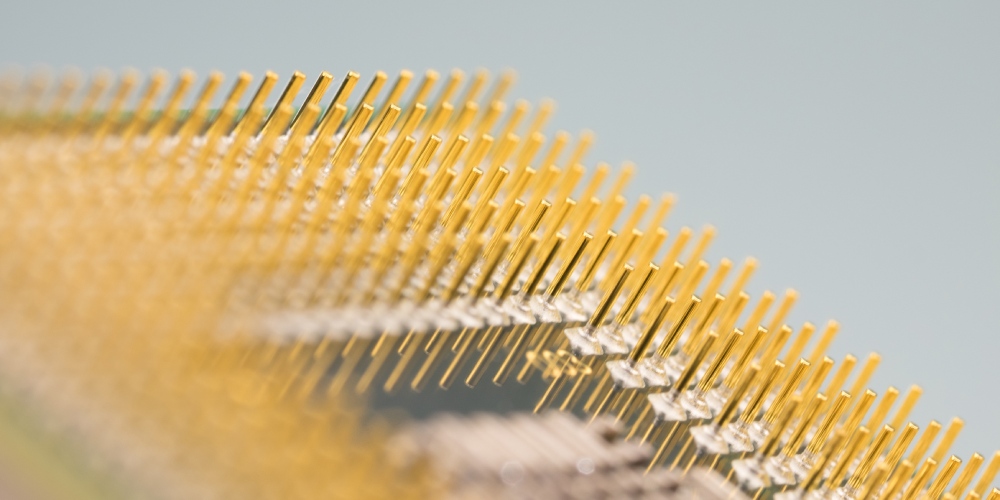 Printed barcodes that allow you to find lost suitcases anywhere in the world and lighter or more flexible cell phones or tablets, are some of the industrial applications of one of the technologies of the future: gold nanoparticles that already being manufactured in Chile.
At the beginning of the year, the Chilean technology company, Nanotec, began developing gold nanoparticles on behalf of a European client to reinforce the properties of conductive inks for the electronics industry.
"They have conductivity properties similar to copper or silver. They are formulations that combine gold nanoparticles with nanopolymers or lower quality polymers, which are greatly enriched with gold," explains Patricio Jarpa, general manager of Nanotec.
The next step is to produce nanostructures on an industrial scale in Chile to export in 2020, says Jarpa. "Each client has its own formulation, therefore exports are made to order. The first year we plan to export 150 kilos of gold nanoparticles, and once the technology is well-established in the market, exceed 500 kilos a year, just for reinforced conductive inks," he stresses.
Jarpa says that these inks reinforced with gold nanoparticles are applied to electronic sensors, both for devices - cell phones, computers, tablets - and for the automotive sector, where demand is growing.
"All these industries are now working on the development of conductive inks, which have a huge advantage over sensor cards because they allow the materials of these devices to be flexible and lightweight," he says.
Jarpa adds that due to these advances, the Internet of Things (IoT) will grow at an unprecedented rate. For example, to avoid lost luggage, you can generate a barcode – a sensor – "that will inform you online where your luggage is, avoiding economic losses for the industry and users," he explains.
Jarpa says that today 90% of Nanotec's revenues come from copper nanoparticles but, as of 2020, they expect the new business unit to represent 5%, and "given the international industry's forecasts, the proportion could be reversed."
This year Nanotec has invested US$1 million in projects that include copper, gold and lithium nanoparticles. "Our income is reinvested in research and development and today our focus is on energy and conductive inks that will pave the way for the batteries of the future," he says.
To learn more about investment opportunities and technology advancees in Chile, see this article.
Source: Diario Financiero