Amid the slowdown in consumption, the Uruguayan brand has launched a new subscription plan which it expects to account for 20% of purchases through the platform by the end of 2023.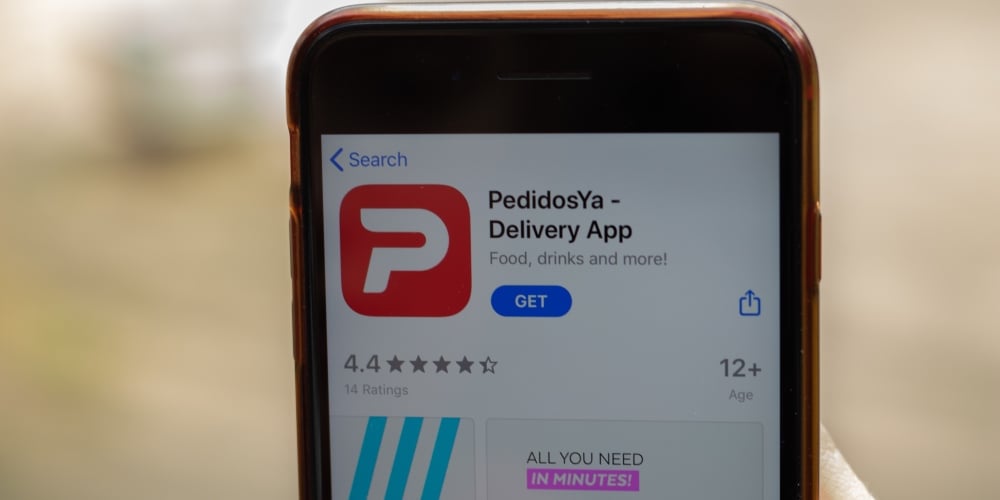 The startup industry has been among the worst affected by the lack of liquidity in 2023, and it seems likely that several companies will fall by the wayside as a result of the current restrictive financing conditions. However, Uruguayan delivery giant PedidosYa, which entered the Chilean market 13 years ago, dismissed the notion that this scenario will affect its operations, saying that "we will continue to invest in order to strengthen our leadership".
Despite several players exiting the Chilean market, the company has remained highly competitive, explained PedidosYa managing director in Chile, Javier Aránguiz. Its main rivals, including Rappi, Uber Eats, and DiDi Food, are also continuing to invest in Chile.
"We are not seeing reduced competition in the traditional delivery sector. Now, circumstances have changed a lot for small companies that wanted to enter the supermarket segment", he added.
According to the executive's analysis, the exodus of these companies is due to high levels of competition, together with the substantial investments required to boost user acquisition.
"The Chilean retail sector includes some of the world's best companies. If you don't have a distinctive competitive advantage it is very difficult, and acquiring new users is really very expensive. We have an advantage through our rapid and efficient delivery network, but it was challenging for new players", he noted.
Aránguiz also emphasized that PedidosYa's key milestone in Chile during 2022 was achieving break-even. "It was a good year, in which we achieved efficiencies through the scale that we have in our business. We can comfortably say that we are sustainable over time", he concluded.
Subscription plan: the battle horse for 2023
Although PedidosYa's managing director in Chile is confident about the outlook for 2023, he noted that the company is preparing to launch a business plan that will enable it to keep growing during the current period of high inflation, low liquidity, and the slowdown in consumption, which is increasingly evident in its customers' spending patterns.
"When there is liquidity, spending patterns on the application are more or less normal. Now, paydays are important. You can tell that people are paid on the 30th because they start to spend more", he said.
According to PedidosYa, one of the barriers that limits purchases through this type of application is delivery costs. As such, at the end of last year the company launched a subscription plan that offers discounts to users.
"We will focus strongly on this plan in 2023 because it's a tool that will enable people to access our services in a more affordable way. It's a major effort, because the subscription price is very low. We have agreements with Visa to provide the subscription for free during the first few months, for example", said Aránguiz.
In the first three months after launching this strategy, 10% of PedidosYa's orders came through the subscription plan. The goal is to increase that figure to 20% by the end of 2023.
"Paying a monthly fee accelerates the incorporation of services. This is a highly aggressive plan. We want to be the lowest-cost player in the market because we want to generate greater value", he noted.
In order to keep prices at an affordable level, PedidosYa has partnered with seven major food chains to continue offering promotions. According to Aránguiz, this is the first time that the brand has used this strategy.
Source: Diario Financiero