Sima, the only Chilean company present at CES, the most important technological event in the United States, talks about the projections of the prodigal child of robotics and education.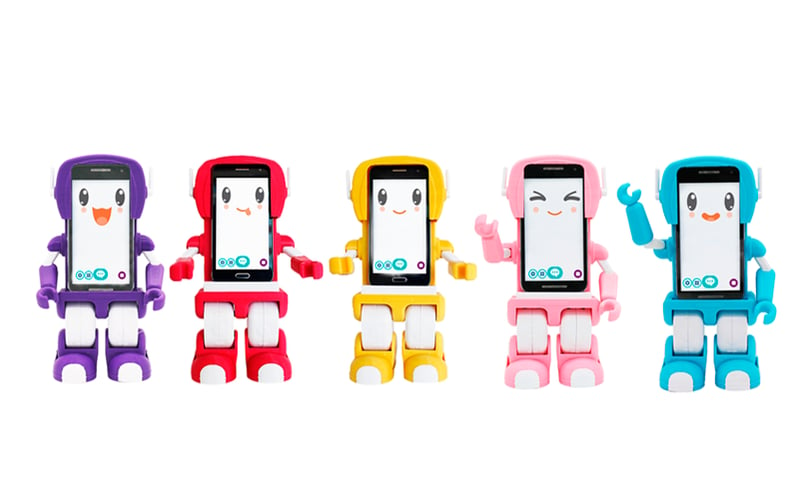 When Felipe Araya met with investors to finance his idea, he used to say, half-jokingly and half-seriously, that his goal was to develop the first Chilean project to sell robots to the Japanese.
Four years later, Felipe Araya finds himself exchanging business cards with people from all over the world - including Japan - as part of his activities as an exhibitor at the 2020 version of CES, the most important technology event in the United States, which takes place annually in Las Vegas.
The reason for his trip is Sima, a social robot designed to assist the learning of children from kindergarten to third grade. Araya's aim is its internationalization and he is thinking big, without fear of comparison with an increasingly competitive industry that, as regards backing, has already given him a hand.
Felipe Araya is a mechanical engineer from Venezuela, who forged his destiny in Chile after completing a master's degree in business studies at the Catholic University. Together with Virginia Días, an educator, partner in the project and his wife, they developed the Anthropomorphic Modular Interactive System: Sima.
"In January 2016, I put together the first prototype, inspired by my love of making robots for my son," says Araya from Las Vegas. One of these models incorporated a smartphone as the means of giving life to a character whose body was plastic, but whose brain was controlled by an application. This was the birth of the idea of ​​creating Sima, not as a toy but as a social robot.
"We based the project on a paper from the University of Tokyo about the use of robots in schools, we applied to Start-Up Chile and, in August 2016, we started work on a project which, at the time, was madness," says Araya.
Despite Sima's quite simple and friendly appearance, a series of revolutionary technologies converged in its creation: its body is made using 3D printing and it uses artificial intelligence designed in conjunction with IBM. Araya also used crowdfunding platforms such as Kickstarter to be able to produce and sell the first commercial version in 2018.
But what does Sima do? It is by definition a social robot, that is, it is designed to talk and interact with people in different ways. You can use your voice to talk to it, can ask it to tell a joke and ask it questions, which it can answer with words or by showing images that it can recognize through its camera.
Its motorized body can make Sima greet you or dance, depending on its reactions, and the application that gives it life can even make it react happily or sadly, depending on what is said. But, behind all this, Sima has one goal: to get children to learn and, from a young age, take an interest in programming, mathematics and logical thinking, which can be very difficult to achieve using traditional methods. Today, 30 schools are using Sima and adapt its content to their curricula.
Betting in Las Vegas
In 2019, the entrepreneurs worked on the English version of Sima, adapting its content and language. In November, this version was already operational and became the gateway for Sima's internationalization. That was when, a few weeks before the start of CES, the opportunity also arose to present it there.
"The truth is that everything happened very fast, a couple of exchanges by email and the organization said they would be very happy to have the small robot at the fair, they have to be because it is part of what is coming," explains Araya.
"The reception has been amazing. There has been interest in distributing our project in Japan, Korea, China, India, countries that are very advanced in robotics, and that makes one very proud," he says. Now, the company's plan is to turn Sima into a companion for learning English, which is where most demand from Asian countries has been.
This, together with a new version of the robot that can be manufactured with plastic on a mass scale and the constant possibility of updating its content, means that Felipe Araya, Virginia Días and the rest of the team are hopeful that the dream of selling robots to the Japanese is closer than they ever thought.
To find out more about investment opportunities and technology advances in Chile, see this article.
Source: La Tercera