Anne Marie Engtoft, who was invited by InvestChile, urged investment in digital transformation. "If we don't, in a couple of years, the changes will be so big they will become overwhelming," she said.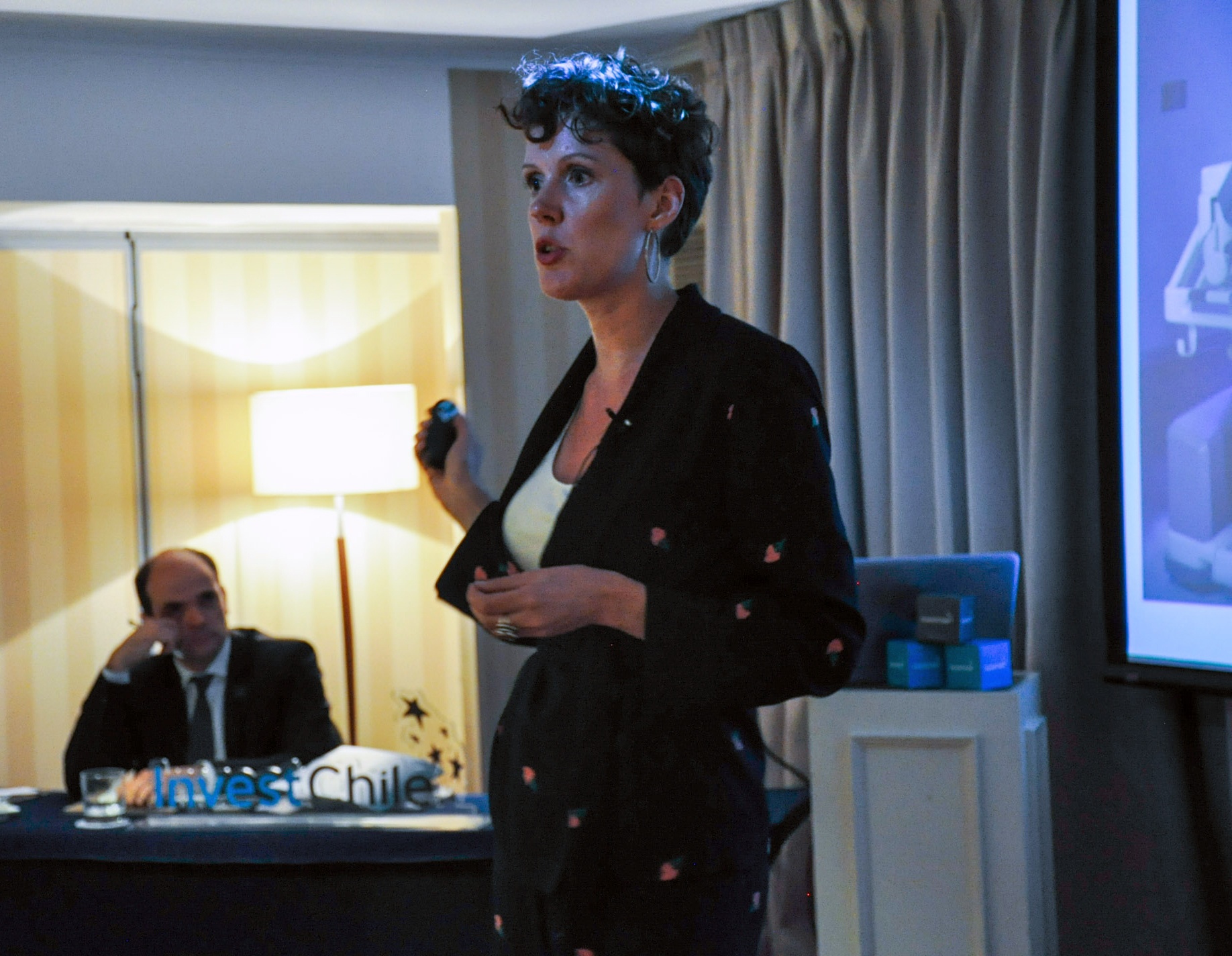 As part of a series of dialogues with key players, entitled InvestChile Talks, the Foreign Investment Promotion Agency (InvestChile) invited Anne Marie Engtoft, an economist at the World Economic Forum (WEF) and expert in the Fourth Industrial Revolution (4IR), to Chile last week.
"The Fourth Industrial Revolution is at the center of our work at the WEF, and I have come here not only to talk to you about it, but also to learn about how Chile, its public and private sectors, civil society and academia view this enormous change we are witnessing," said Engtoft.
In her talk with local players from public organizations and institutions, the political economist, whose position at the Geneva-based organization is Knowledge Lead, Science and Technology Studies, indicated that the Fourth Industrial Revolution "is an inclusive mental model, a social transformation, a series of emerging industrial models and a challenge for governments".
Leading the digital transformation
According to Engtoft, Chile must prepare to live with e-commerce, "data flows, artificial intelligence, machine learning, vehicle autonomy, blockchain, precision medicine, 3D printing and robotics, among others, with values and ethics, jobs and skills, governance and data policy".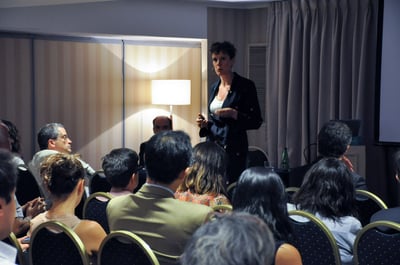 She stressed the need for Chile to participate in the debate about these issues and offered some advice for the country in addressing this challenge. "Investing in leading the digital transformation is key. If we don't, in a couple of years, the changes will be so big they will become overwhelming. But it is not easy to be digital, most efforts fail and that generates even more questions on the part of the leaders," she said.
She also urged the incorporation of all sectors into this challenge, with a view to orienting the country's development to the creation of value. "The 4IR is important because it creates value: seven technology companies are responsible for 80% of value creation over the past ten years. That impacts countries' competitiveness."
The director of InvestChile, Cristián Rodríguez, highlighted the importance of Anne Marie Engtoft's visit and the need for Chile to join this debate. "For us, it is an honor that Anne Marie has inaugurated these InvestChile Talks, particularly because the 4IR is a key issue for the country's development and an important challenge for designing our investment attraction strategy," he said.