Mining isn't the only copper industry in Chile. Copper has now found its way into textiles, cosmetics, paints and medicines, as an innovative way to prevent the spread of the COVID-19 virus.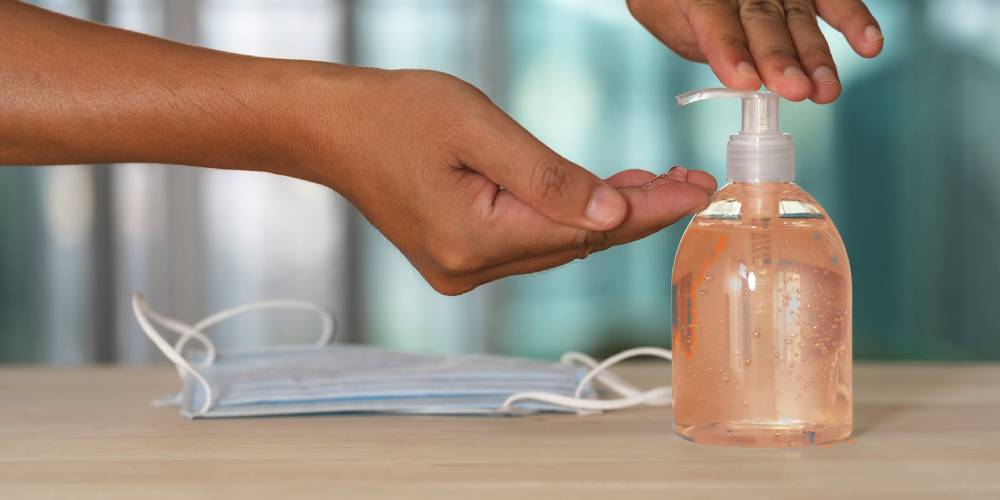 The medicinal properties of copper have been known since antiquity, yet really understanding how the metal works has required centuries of scientific progress. While other heavy metals, like gold and silver, are also known to have antibacterial properties, it is the atomic structure of copper that gives it extra power.
Copper contains a free electron in the outer orbit of its atom that causes it to be more reactive. This not only explains why copper is such a good conductor, but also how it is able to attack pathogens on a number of fronts.
Copper versus COVID-19
The question is: how effective is copper at destroying SARS-CoV-2, the virus that causes COVID-19?
A study published in the New England Journal of Medicine by Princeton University, the US National Institute of Allergy and Infectious Diseases and other research centers, compared how long the virus survives on different surfaces, giving specific mention to copper.
The study notes that the COVID-19 virus remains viable for three days on plastic and stainless-steel surfaces.
However, in the case of copper surfaces, no viable SARS-CoV-2 particles were found after only four hours.
Here is a list of seven Chilean companies that, with the help of science, have found creative and innovative ways to use copper in their products:
The Copper Company
Around four years ago, Luz Briceño and her partners Rocío Cassis and Soledad Silva created The Copper Company, an enterprise focused on developing different types of fabrics that include copper as one of their components. Following the onset of the COVID-19 virus, they decided to develop copper-infused masks that have antimicrobial properties.
In addition to the Chilean market, they have sold their products in Spain, Guatemala, Peru, Mexico and Panama. They also produce a line of medical clothing and hospital sheets and recently closed a deal with the Chilean company Rosen to create a line of sheets, mattresses and pillows that incorporate copper and are available for sale to the public.
Laboratorio Arensburg
A company with more than 100 years in business, Laboratorio Arensburg has developed a range of cosmetics enriched with copper, which include gels, sunscreens, sanitizing soaps and anti-aging creams, among others. Sales manager Karen Olivares said, "we've seen that adding copper to cosmetics gives them added value, due to the positive effects copper has on the skin, as well as its antibacterial properties. Thanks to this, we've exported our products to China, Ecuador and Bolivia."
Cobre Activo
COBRE ACTIVO was set up in 2020 to help combat COVID-19 and other contagious diseases. Its objective is to reduce the exposure to contagion that is caused by contact with high-risk surfaces. The company has developed a new product, copper buttons, that adhere to all types of high-risk surfaces in high-traffic public and private spaces, such as elevator keypads and ATMs. The buttons serve as a widespread and effective way to prevent the propagation of COVID-19 and other diseases.
Copper 3D
The Chilean-United States startup Copper 3D develops and markets materials for 3D printing using copper nanoparticles. This creates an antimicrobial material that eliminates fungi, viruses and bacteria. The use of 3D printing in this way can create an endless number of objects that have added antimicrobial properties.
The company began producing prostheses and has now added more medical products and devices to its portfolio. Copper 3D also released the printing codes for a reusable, modular, washable, low-cost mask free of charge, to help fight the COVID-19 pandemic. In just a few days, there were more than 5 million downloads and the copper nanoparticle material used to print the masks ran out worldwide. NASA are among their key collaborators.
CuperScience
According to the World Health Organization, an amputation is performed once every 20 seconds around the world, as a result of a chronic wound that did not properly heal. In Chile alone, there are more than 2,000 amputations each year. This problem inspired the CuperScience company to create Cupersan, a copper-based topical treatment for chronic wounds.
Although many different products exist for the treatment of chronic wounds, some injuries do not respond to conventional treatments. This is where Cupersan comes in. They have been able to produce excellent results in their field. The company has stated: "the moment that prompted us to create CuperScience was when we saw that the amputation prognosis for a grade IV wound in a 60-year-old patient had been reversed, thanks to its treatment with Cupersan."
Today, CuperScience has a project that provides short-term care to miners from the 1960s who have chronic wounds, as a way to "give the copper back to them."
CopperArmour
CopperArmour is a copper coating that is applied to surfaces in a liquid form, much like a paint, to provide them with antimicrobial properties. The idea behind this venture was to design particles of various shapes and densities that could flow in high concentration within a polymeric matrix and then harden to achieve easy application. "What is unique about us is that, unlike many alternatives that say that they contain copper nanoparticles in undeclared quantities, we apply 60% to 80% concentrations of high-purity copper, which makes our product much more effective," explains Claudio Ramírez, one of the creators of CopperArmour.
CoppTech
CoppTech was started in 2015 in Chile. The company produces a unique biocide technology using copper and zinc that has 99.9% antibacterial and fungicidal effectiveness and can be applied to various materials such as textiles, resins, rubber, polyester, polymers, nylon and PVC, among others. An important feature of this technology is its long-lasting effect that, because of the way that it is applied, remains on the products throughout their lifespan, thus creating high value for consumers at a competitive price.
Chile is a mining country and the world's foremost copper producer. To learn more about investment opportunities, check out the following article.
Source: Reporte Minero and BBC