The Chilean-Finnish fintech has raised US$3 million, and this year anticipates turnover of US$1 million. The company is able to predict the payment behavior of unbanked people using only their email, address and telephone number.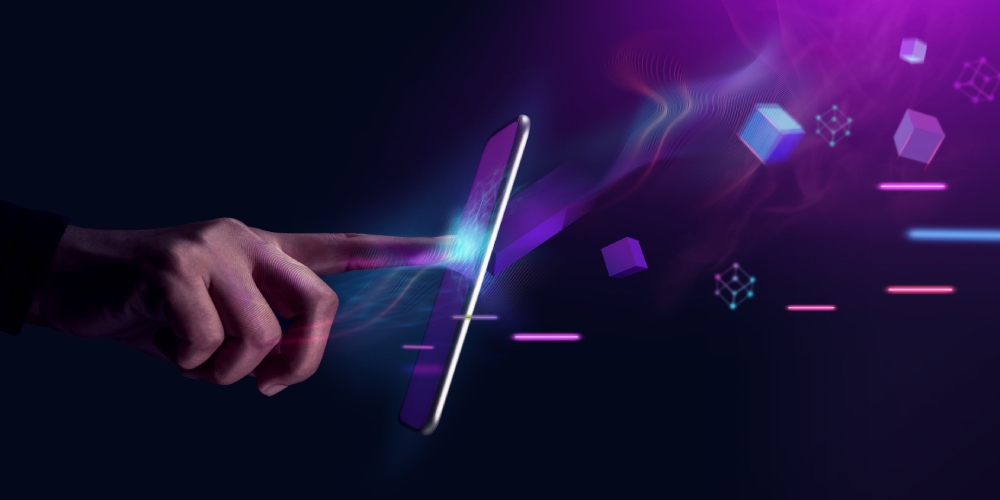 Jukka Svensk is a Finnish businessman and owner of a ski team. For many years, he traveled to Chile to finish the winter sports season in La Parva. When he wasn't practicing the sport, he spent his time investing in ASA, an online lending fintech that is like a European Nubank. In 2016, while waiting for a competition to start, he met Antonio Latorre. He told him that he was completely in love with our country and wanted to do business here.
Latorre was CEO of Creditaria at that time (2016), a company that provided mortgage and consumer loans. "There was an immediate connection, and he told me to use Creditaria as a microcredit provider," he explains.
They continued talking and the Chilean was completely surprised to see the user integration process used by the Finns. They could predict people's payment behavior using only information from Facebook.
European mathematics and Latin romance
"I realized that they were geniuses," Latorre recalls, "but they didn't see the value of what they had created. They didn't think that this could help to debank or that it could be commercialized." At the same time, "they saw the romantic side of Latin America, that we could generate value for what they do. There was a symbiosis between Finnish numbers and our commercial know-how."
In 2017, they tested the software with a Chilean retail card and showed that it really worked in the market. Latorre suggested to Svensk that they set up a joint venture, and they created Big Data Scoring. Their first clients were in the European market, where they partnered with Novator -the holding company of WOM- to help them in their processes. They state that the rapid growth of the telecommunications company in Chile was partly due to their algorithms.
After two years they tried to expand to other countries, but there was friction with some of the investors due to conflicts of interest. Latorre therefore contacted Alfonso Guzmán -his partner at Creditaria- to buy out their shares so that they could become completely autonomous. He became part of the society with his family. In January 2020, they welcomed Vesa Huotelin (CDO) and Jani Reinikainen (CIO), who had created the algorithm, as cofounders.
A society is born
Two months passed and the pandemic arrived. But "this didn't intimidate me. I founded Creditaria in July 2008, two months before the subprime crisis… and we lent mortgage loans," the CEO says. They added Francisco Cruzat to the sales team and began to market the product.
However, without face-to-face sales, their sales were less agile; they therefore made the decision to sell to companies such as Equifax and TransUnion. They reached an agreement with a South African company, then another with Quod, the firm founded by the five largest banks in Brazil to generate artificial intelligence solutions to compete with institutions like Nubank. They also began to work with Santander Brazil.
As they had anticipated since the creation of the algorithm, Facebook began to put up obstacles to the use of data, and regulations in the countries also prevented these uses. For this reason, since 2020 they have been developing a new product; using only their email, address and telephone number, they can extract 20,000 pieces of date per user that allow them to build predictive algorithms and credit score quickly and easily.
Autoscorer
They have raised US$3 million through friends and family to date; Latorre (49) says that for financing they have gone more "old-school. I like that the company is financed, that it has permanent resources, and we're not in this vicious cycle of asking for money when we don't have it." This year, they anticipate turnover of US$1 million -growth of 200% over the previous year-, a figure that leaves them close to breaking even. They expect to grow at the same rate over the next five years and achieve turnover of US$8 million in 2026.
Just as many start-ups have given their algorithms famous names, the mathematical minds of the Finns baptized the robot that allows them to mass process all these sources of information Autoscorer. They use it to identify risk, marketing, income, fraud, prepayments and other information. They build custom algorithms for whatever banks are looking for. "What we have is information, which is like oil; but we have to turn it into products that are consumable, like diesel or gasoline," Latorre explains.
They have provided almost 1.5 billion credit scores and estimate that they have reached at least 600 million people. Their main client in South Africa is the retailer JD, and in Europe it is the Austrian bank Raiffeisen. The mission, they state, "is to solve this problem for the entire unbanked population." This is why they are placing their bets on emerging countries with little access to banking.
To learn more about the fintech industry in Chile, check out the following article.
Source: Diario Financiero.