Magnets that reduce recovery times in operated patients; functional ingredients capable of extending food life and artificial intelligence applied to biotechnology R&D processes are just some of the projects that have attracted local and foreign investment to Chile's entrepreneurial ecosystem.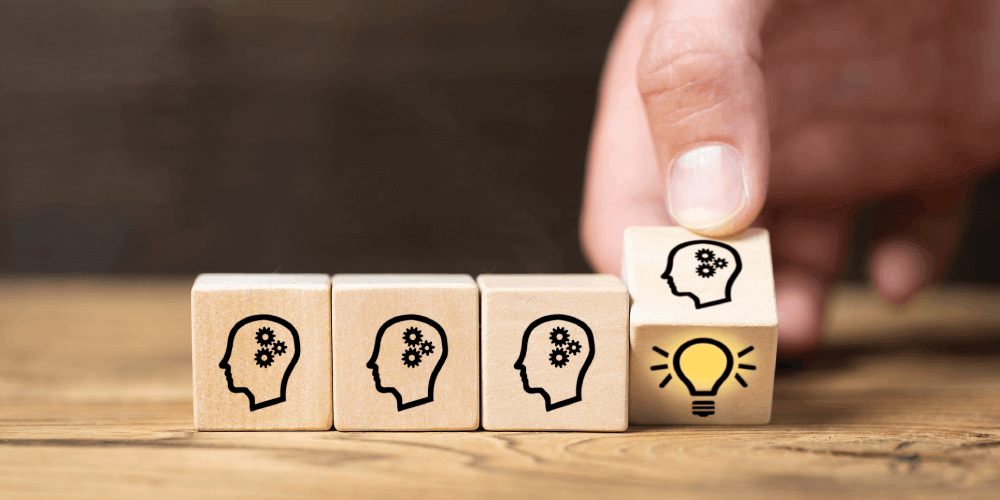 Which Chilean ventures will attract the most attention in 2022? Find out about 10 high-impact projects seeking international financing.
Levita Magnetics
The firm created by Alberto Rodríguez-Navarro, a Silicon Valley-based physician, has developed a method that makes surgeries easier by utilizing magnets.
The doctor gave the example of a gallbladder operation in which, "the purpose of many incisions is only to improve positioning. We introduce a magnet into the body and using another on the outside, it can be moved to the necessary position, thus avoiding the need to make several incisions that may later cause a lot of pain. In this way, recovery time is reduced".
After years of effort making progress in the US regulator´s strict approval processes, Levita Magnetics patented its magnets and has since completed more than 4,000 surgeries in Chile and the US.
Now the company is developing a robot that can perform these medical procedures, and is looking to expand its market to clinics in the US, for which the company plans to raise US $25 million and go public on the Nasdaq in 2023.
Protera
Francia Navarrete, co-founder of Protera, explains how they are pioneers in the field of "protein engineering." This technology allows proteins to be modified, giving them certain functionalities, as was done with lactase, which transforms milk into a lactose-free product.
"We have created a platform for protein engineering. With it, we have developed a protein capable of inhibiting fungi growth in baking, thus extending bread´s shelf life without the need for chemical additives. In the future, it will be possible to replace colorants, emulsifiers and to be a key player in the plant-based food trend," explains the scientist.
The technology has caught the attention of European investors, with whom Protera plans to raise between €30 million and €40 million in 2022 to scale the lab for industrial applications.
Cotalker
The market for workflows is worth US$8.5 billion in the US, according to the consulting firm Grand View Research. This year, Nicolás Durán, founder of Cotalker, established his company in this market, and he now has plans for its expansion in 2022. To finance this and other plans, the startup plans to raise as much as $20 million in its A round of financing.
"If a petrol tank breaks at a service station, you have to call someone, who calls another person, and another, and another until a technician is found. There are 10 intermediaries. We deliver software that automates this whole process, reducing intermediaries and costs in port operations, service stations and real estate asset management, among others", explains Durán.
TeselaGen Biotechnology
Eduardo Abeliuk, PhD from Stanford, moved from California to Miami to give further impetus to TeselaGen Biotechnology´s expansion. The company hopes to raise US$15 million to form a commercial team and help accelerate its growth.
"We've developed an operating system with artificial intelligence to help biotech companies speed up their research and development processes," explained the engineer.
North American companies, such as LanzaTech, already use Abeliuk technology. They designed microbes with it that are grown in bioreactors installed next to large industries. These microbes "eat" greenhouse gases, carbon dioxide and carbon monoxide, generating productive derivatives such as ethanol.
"The platform will be used for the development of cutting-edge technologies, such as gene and cell therapy, which have great prospects," Abeliuk forecasts.
Instacrops
During 2022, Instacrops, founded by Mario Bustamante, will be a key player in agriculture. It was the world´s first agricultural startup to enter the prestigious accelerator Y Combinator, and is preparing to raise between US$10 and US$15 million next year.
Instacrops installs sensors in crops that deliver key information every 10 minutes about temperature, humidity, and rainfall.
"There are 80 parameters that are cross referenced with drone and satellite images. We put everything in the blender and deliver the resulting data to farmers so that they can make more efficient decisions. For example, in irrigation, we have saved them 6 billion liters of water," explains Bustamante.
In 2022 the focus will be on entering the Mexican market, which has which has a 25 times more farmland than Chile.
Camel Secure
Next month, the cybersecurity firm will open offices in Miami to begin expansion in the US. Camel Secure services are already used by large companies such as Codelco, Servigap and some of the major Chilean banks, in addition to other giants like Oxxo in Mexico. In 2022 they hope to raise US$25 million in funds.
"Just as it became the norm for companies to use Google Analytics to manage their websites, we hope they use ours to manage their cybersecurity. Companies have always used American or Israeli technology, but many have now started using Chilean technology," says Camel Secure co-founder Fabián Rodríguez.
WherEx
"There tends to be little transparency in company tenders and quotes. There is so much cronyism and secrecy that it´s difficult to know why a product was bought from one supplier and not another. There are thousands of processes involving a large budget, where visibility is always lacking. That is the headache we seek to cure," explains Felipe Manterola, co-founder of WherEx, which seeks to raise between US$10 and US$20 million in 2022 to develop a US business model that will be launched in 2023.
The platform brings together suppliers and companies, broadens and clarifies decisions made by the sales department, in addition to increasing competition by reducing costs. "Each additional bidder on a listing means a 2% savings for the company," he says.
This year they have already raised US$7 million and operate with firms such as FedEx, Sky airline and Camanchaca, among others.
Nutrix
Nutrix is a Swiss-founded firm based in Chile and promises be a talking point in 2022 thanks to a seed funding round for up to US$4 million and its innovative technology.
Nutrix have developed a portable device, the size of a flash drive, which can calculate glucose levels for diabetics in real time with only a saliva sample. The technology has many potential uses, such as, in the future, being able to detect levels of cortisol, the stress hormone.
"Stress generates many conditions and this would allow it to be controlled. In the future, we want it to be possible to detect when there is anything strange happening in the body, and for the information to reach medical professionals in real time," says company co-founder, Maria Hahn.
They have already signed an alliance with Farmacias Ahumada in Chile.
Kredito
The Fintech company co-founded by Sebastián Robles is to launch a prepaid card with MasterCard next quarter. "We deliver loans to SMEs without a pledge or invoice, calculating the risk with software that uses artificial intelligence to process predictive data," explains Robles about the current Kredito operation.
They already have more than 6,000 clients and among their plans for 2022 is to expand to Brazil, Mexico and Colombia. To do this, they hope to raise a pre-series A for US$25 million with international investors.
RedCapital
Similarly, RedCapital is a digital financing platform that intends to raise US $15 million in capital in a series B, and obtain a valuation of over US$200 million. Today they operate in Chile, Peru and Colombia, and have lent more than US$100 million.
"We have a system that connects to an SME´s different sources of information to see sales, legal situation, payment of taxes, contributions, etc., and thus calculate the risk. What would take banks months, we do in minutes," explains the company's co-founder, Gustavo Anania.
Chile's entrepreneurial ecosystem also attracts foreign investment. Find out about the Chilean unicorns and the international startups that have landed in our country in the following article.
Source: La Segunda