Chile's vibrant local entrepreneurship ecosystem, international trade agreements, financing programs and high level of technological development are the main factors that attract foreign investment to the country.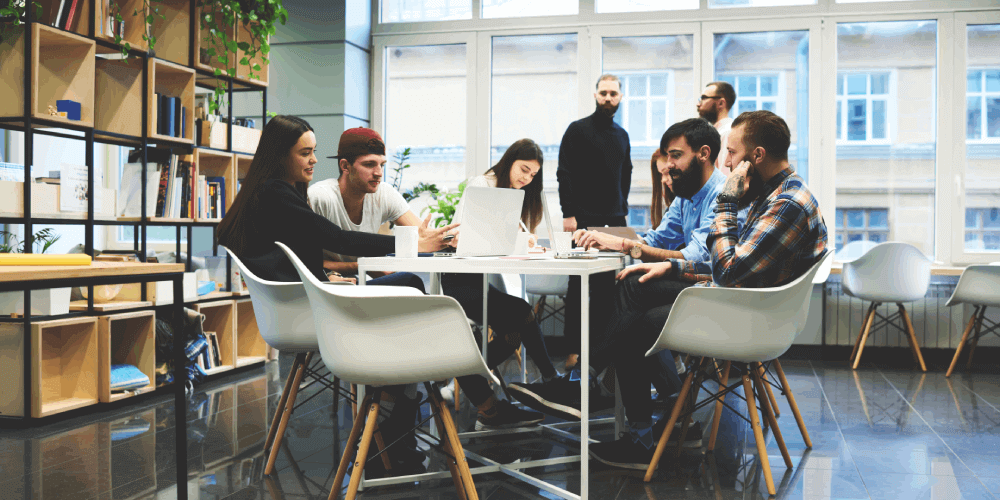 While many Chilean entrepreneurs are taking their first steps abroad, there is also a growing flow of foreign investment in the opposite direction: international start-ups that view Chile as an attractive market to offer their services. 
"Our country has an efficient digital and technological infrastructure and high accessibility to banking services, so that technology-based ventures can develop their solutions," explained Claudio Barahona, Managing Partner of the Latin American venture capital fund, Alaya Capital. "In Latin America, Chile is probably the country with the best financial and technological infrastructure, which makes it a very attractive market for digital start-ups conducting business. We are better positioned in that respect than Mexico and even Brazil," he added. 
Chile is a test market 
For Mr. Barahona, the small size of our market does not necessarily work against us. Combined with the aforementioned factors, it actually allows start-ups to test their business model. "In Chile, you can pivot quickly, so you can test a product in a Latin American market focused mainly on a single city. This is why Spanish start-ups, for example, prefer to launch in Chile first, to observe how the market reacts, and then after six months follow with operations that require more investment in countries such as Colombia, Mexico or Brazil," he explained. 
The executive also highlighted the greater development of the local venture capital ecosystem in comparison to the region. "Clearly, the Start-Up Chile program marked a very important milestone, because many people came to Chile specifically for this program. But we also have a lot of incubators and more than 20 venture capital funds. That's more than Colombia, Peru and Argentina." 
International business platform 
Beatríz Herrera, International Network Coordinator and Investment Promotion Officer at InvestChile, a public agency responsible for promoting Chile as a destination for foreign direct investment, said that the country is attractive to start-ups for several reasons. "First, because they can access not only the domestic market but also the regional market, thanks to our free trade agreements that give them access to 88% of the world's GDP under favorable conditions, in addition to being able to make use of 33 double taxation agreements. Second, Chile has an excellent digital infrastructure. According to the Gartner Market Databook (2021), our country leads Latin America in terms of IT spending, and it is the economy where the IT sector grew the fastest last year. Third, Chile is a country of early adopters, which makes our open market and small population an excellent choice for testing new business models, which can then be easily replicated in the region." 
Ms. Herrera added that Chile is positioning itself as an innovation hub in the region because it has highly qualified professionals and there are no additional requirements or preferential treatment for foreign companies that set up operations in the country. She said, "A company created in Chile can be 100% foreign-owned; there is free flow of capital and profits, with a simple tax structure, and it is easy to establish a company." 
Chile's innovation potential 
These reasons led the University of Cambridge to set up a regional branch of the Cambridge Business Association (CBA) in Chile. The main purpose of CBA is to be a commercial bridge between Silicon Fen (Europe's innovation hub with Oxford and Cambridge) and Latin America (through Chile). 
Guillermo Ramírez, president of Cambridge Business Association in Latin America, said that the association was interested in Chile's development in terms of innovation projects, due to the ecosystem driven by public institutions with attractive financing programs, such as the Chilean Economic Development Agency (CORFO) and Start-Up Chile, in addition to private initiatives that have boosted the development of technological entrepreneurship. "We firmly believe in Chile's innovative potential, which is why Cambridge Business Association (CBA) and the first venture capital fund to operate in Chile, Oxbridge Capital Partners, have chosen to invest in Chile to promote the development of local systems, job creation and technology transfer (...). We know that many other venture capitalists and family offices worldwide are constantly observing at us as a country, so we have to give the right signals, with clear and predictable rules of the game," said Mr. Ramírez. 
Regarding the conditions that our country offers to international start-ups so that they can expand their operations, Mr. Ramírez pointed out that "Chile has a series of international trade agreements that are very beneficial for any entrepreneur who wants to export products or services to developed markets with preferential rates. Another really interesting variable to consider is that, according to the Subtel (the Telecommunications Undersecretariat), 85% of Chileans are Internet users, a figure similar to that of OECD countries, which allows them to connect to the world from any part of the country with relative ease." 
Foreign start-ups investing in Chile 
Jokr
The US start-up is a grocery and pharmacy delivery platform that started operations in Chile a few weeks ago. Co-founder and CEO in South America, Gonzalo Pozo, explained the decision. "Chile is key, and Santiago is a South American city that marks a turning point. It has everything our business is looking for: highly developed retail with a large number of products, a population that has been using technology for a long time and people who are enthusiastic about digital services. Plus, it is a country that has stood out in recent decades for maintaining a stable economic situation." 
Lana
The Spanish financial services platform set up operations in Chile earlier this year and also has offices in Mexico and Peru. "Chile presents an attractive market given the explosive increase in the use of digital applications for transportation, food, last mile delivery and logistics, among others. On the other hand, Chile has recently welcomed a large number of immigrants, most of whom are excluded from the financial system. Lana has come to provide support with its expertise to these segments: app-based workers and migrants seeking out new opportunities. For these reasons, we believe we can develop a successful start-up in the local environment," explained Álvaro Jara, Co-founder and Country Manager Chile at Lana. 
Le Wagon
The intensive French programming school arrived in Chile this year and has operations in Brazil, Argentina, Mexico and Peru. "Given Chile's national policies that boost and support digital and technological areas and the international recognition of its entrepreneurial ecosystem, Le Wagon has decided to place its Spanish-speaking hub in Chile, with the support of InvestChile. Chile has two fundamental factors that make it very attractive. First, it has public support for the digital transformation of people and companies, with support for training programs in digital technologies, and with public policies (...). Second, the entrepreneurial ecosystem gives rise to the famous unicorns, in addition to many other startups. This shows the great capacity Chileans have for developing ventures that add value to people and companies, which generates a demand for qualified talent in digital technologies to develop world-class companies," said Sebastian Buffo Sempé, Co-founder of Le Wagon Latin America. 
Turnitin
The US start-up that offers anti-plagiarism software for universities arrived in Chile five years ago and has a presence in 140 countries around the world. "There is a really interesting scenario in Chile for EdTech like Turnitin, focused on ensuring academic integrity; it is a country recognized for having some of the most prestigious universities in the region, and the value of academic integrity is becoming increasingly important to inspire other Latin American countries. In addition, many universities in the country have adopted online and hybrid teaching and the use of technical tools in the learning process, even before the pandemic," said Leonardo Ferreira, Regional Marketing Manager, LATAM at Turnitin.
Psyalive
The Brazilian start-up that offers online psychological consultations and mental health therapies began its operations in Chile four years ago and has a presence in 12 Latin American countries. "Chile is economically stable and is where policy for digital companies is best handled in terms of legislation. At the same time, it has serious problems with mental health care. A few months ago, it ranked second in terms of worsening mental health and, while this is a cultural thing, we like challenges and we are looking to democratize access to psychotherapy. Chile's health system is also very interesting for us, which is why we have an agreement with Fonasa, the public health system, where for only 9,960 Chilean pesos (about US$13), people can schedule their session with a psychologist," said Braulio Bonoto, CEO of the start-up. 
Runway ML
The US-based startup that offers online video editing software started operations in Chile last year and currently has a presence in the United States, Canada, New Zealand, Singapore and Europe. "Changes in the way entertainment is being created and consumed in Chile have been very important for us. Some of our clients are advertising agencies, production companies and audiovisual producers, but also companies and creators with independent brands that need to create content for their networks and channels. The Chilean market has changed a lot in terms of how this content is generated," said Cristóbal Valenzuela, the start-up's Co-founder and CEO. 
Yalo
The US-based platform offering technologies for companies to do business through messaging applications started operations in Chile last year and currently has a presence in the United States, Latin America, India and Southeast Asia. Karla Berman, Vice-President of Sales for the company, said, "The country's high mobile penetration rates make Chile a very interesting and important market for us. Currently, there are more mobile connections than people in Chile: 54 million as of September 2020. Similarly, there is extremely high mobile Internet penetration, which means that commerce on mobile devices has enormous potential. For all of these reasons, it is a country where there is a huge opportunity for companies to adopt messaging applications such as WhatsApp as a business channel." 
To learn more about entrepreneurship and foreign investment in Chile, please read the following article.
Source: El Mercurio