The French company began operations in 2012 and is preparing to open its doors in Chile. It will study new investments for fuel development, where it expects to launch its first operation in 2024 with an investment of over US$250 million.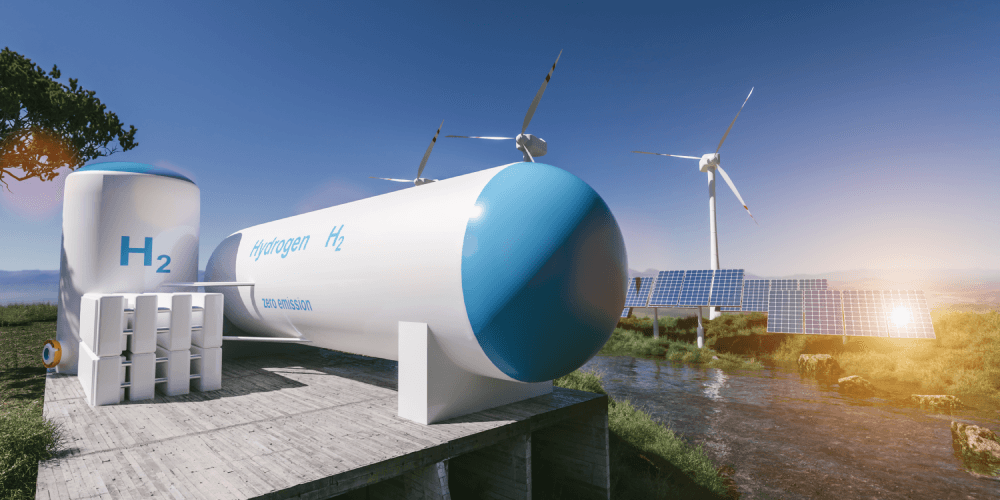 The number of entities interested in investing in green hydrogen projects in Chile is continually on the rise, with over 60 initiatives currently in the country. The newest player is Hydrogène de France (HDF), a company specializing in green hydrogen and listed on the Euronext Paris stock exchange.
The company, which began operations in 2012, has been working to start projects in Chile for several years. It is now developing its first initiative, which will be located in the Aysén Region in the far south of the country.
"We started in Chile before the whole hydrogen movement began, in 2017, because we saw opportunities to power isolated areas with renewable energy, with a constant focus on medium-sized systems. In Aysén, we are looking into the acquisition of a wind farm project that is currently under development, which we believe would be good to transform. We thought of this before the roadmap went public and, honestly, we are pleased because we believe that our plans are a good complement to the strategy set forth by the Government. The government strategy is focused on export, but we think that there is room for a variety of solutions, including this one, which is for domestic consumption. The value chain will stay here and will benefit the network," explains Cristina Martín, VP Latin America for HDF Energy.
The uniqueness of this initiative is that it is the first to convert hydrogen into electricity. This will be done through a system developed by HDF with components that have existed for years - such as a solar or wind farm, electrolyzer, storage -, but the innovation lies in the fact that all the components work, are pilotable and can be adapted to the network.
The company just closed on financing for a project in French Guyana. The largest hydrogen-electricity project in the world, the project is similar to the one it hopes to launch in Aysén. It also has the largest renewable hydrogen-storage system in the world.
The project is located in an isolated area of the French overseas territory, which currently fuels its electricity with diesel engines. The initiative will supply 10 stable MW during the day (between 8:00 am and 8:00 pm) and 3 MW during the rest of the time. This is equal to the consumption of 10,000 homes, or around 45,000 people.
"In these times, this solution is competitive in isolated areas, which is why in Chile we are focusing on Aysén, in some areas of Magallanes, and Easter Island, which is any developer's dream. There are also opportunities in mining, but since we are experts in hydrogen, we can also participate in production, although it doesn't have the electricity reconversion component," says Martín.
French investment in Chile
The investment associated with the first HDF project in Chile is estimated at US$250 million, financing that it expects to close in early 2023. HDF was also preselected in the Chilean Economic Development Agency (CORFO) competition to provide subsidies of up to US$30 million. Construction will take between 18 and 24 months, and the project would begin operations in late 2024.
The initiative considers a stable power of 12 MW 24 hours a day, although it will install a 36 MW wind power capacity. Any additional power that is produced will be used to generate green hydrogen and charge the lithium batteries that are used as backup when there is no wind.
The company, which is currently being advised by the law firm Guerrero Olivos, is looking at two options for marketing the supply: by setting up a tariff system or through a contract with the distributor SAESA.
"Chile always sets the example. Countries that have already developed a roadmap have looked to Chile for inspiration, and those who haven't are watching Chile. Strategically, this has been very interesting," says Martín.
To learn more about the development of green hydrogen projects in Chile and the incentives the country offers, please read the following article.
Source: El Mercurio