As Enaex and Engie filed the environmental paperwork for one initiative, GNL Quintero, Enagás and Acciona Energía announced a US$30 million investment to build a plant at the GNL regasification terminal.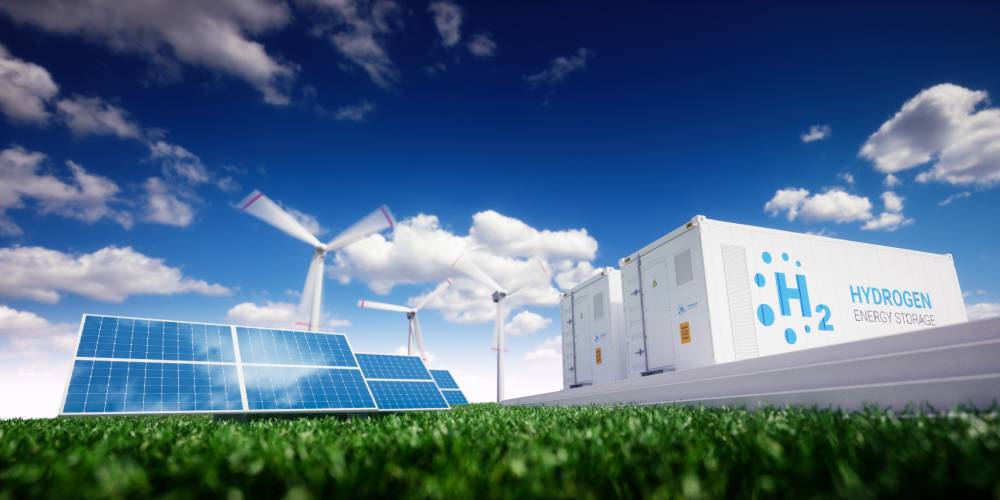 Foreign companies are taking concrete steps to make green hydrogen, the so-called fuel of the future, a reality in Chile. This is because Enaex and Engie, as well as a consortium made up of GNL Quintero, Enagás and Accion Energía, are interested in developing initiatives in the Antofagasta and Valparaíso regions, respectively.
Engie, a French subsidiary of Sigdo Koppers, has filed an Environmental Impact Statement (EIS) for a pilot industrial project called "HyEx", in the municipality of Tocopilla. By 2025, the project aims to be producing green hydrogen via a water electrolysis system at a 26 MW plant run on renewable energy.
According to a press release, all the green hydrogen produced at the plant will be sold to Enaex for ammonium production at its Prillex plant in Mejillones. This will allow the company to reduce its importation of ammonium, a material essential for manufacturing explosives for the mining industry.
Once the pilot project has been completed, the companies will assess the viability of installing a large-scale project with an electrolysis capacity of up to 2,000 MW by 2030.
In the press release, Axel Levêque, CEO of Engie Chile, explained, "filing this EIS is extremely significant, as it could trigger other green hydrogen investments in northern Chile."
Juan Andrés Errázuriz, CEO of Enaex, stated, "we currently import this material (ammonium) for ammonium nitrate production at the Prillex plant in Mejillones. In the future, we hope to be able to substitute 100% of this supply with innovative, local and green ammonium production."
More foreign investment in Chile
GNL Quintero, Acciona Energía and Enagás also announced a partnership to build an electrolysis plant for green hydrogen production, using water and renewable sources of electricity. The project will involve an estimated US$30 million investment.
According to a press release, the "Quintero Bay Green Hydrogen" (Hidrógeno Verde Bahía Quintero) project will be located in the GNL regasification terminal and will have a nominal capacity of 10 MW. The project will involve an initial production of around 500 t/year, which will increase gradually in line with demand in the area.
The companies indicated that the green hydrogen produced could have several uses as a substitute for other fuels (coal, diesel, etc.) in industrial and mining processes, transportation and ports, whether used alone or mixed with natural gas in a process called "blending". In the future, it could be injected into natural gas distribution networks for industrial or residential consumption throughout Chile.
Commenting on the initiative, Antonio Bacigalupo, CEO of GNL Quintero, stated that they believe it "offers Quintero and Puchuncaví an opportunity to make progress on solving the area's environmental challenges, so that Quintero Bay can continue contributing to the country's development from a sustainable perspective."
Meanwhile, José Ignacio Escobar, General Director for the South American platform at Acciona Energía, declared that the company has "the strengths required to make this project the launch pad for green hydrogen production in Chile."
José Antonio de las Heras, Country Manager of Enagás in Chile, commented, "this project is another step in our commitment to renewable gases (green hydrogen and biomethane) as the energy vector of the future and it allows us to showcase our experience as an infrastructure company."
To find out more about renewable energy and investment opportunities in Chile, check out the following article.
Source: Diario Financiero