The food industry has positioned itself as one of the sectors of the Chilean economy that most interests Chinese investors.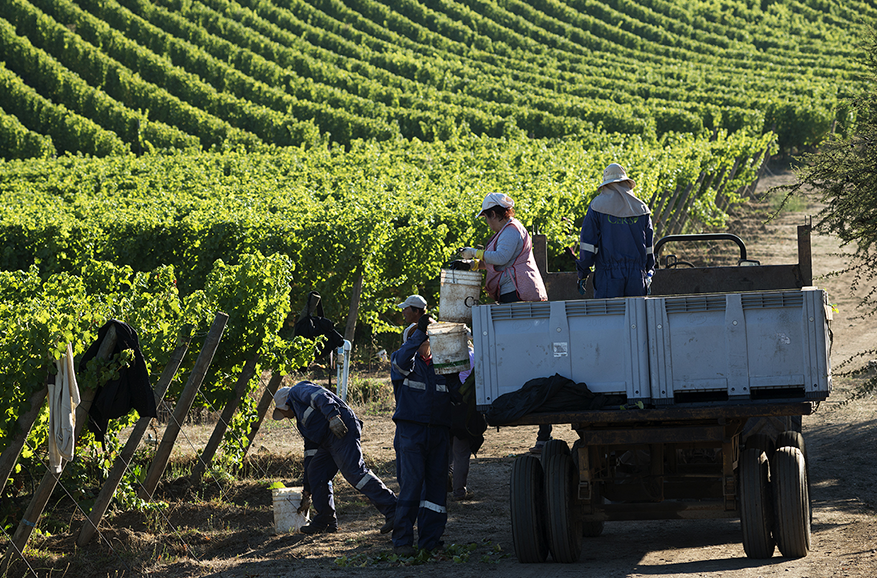 China is experiencing a consumption boom. The epicenter of this exceptional phenomenon in the history of capitalism is the new middle class, with an income level on a par with that in the United States (between US$35,000 and US$45,000 per year), which currently comprises some 300 million people, but is forecast to reach 1,000 million by 2030.
This phenomenon in the world's most populous country is what is transforming world demand for agrifoods and is also reflected in Chinese companies' growing interest in investing in the food industry sector.
At the beginning of March, Chinese importer Kingship, a listed company, signed a strategic cooperation agreement with Valle Central and Agrícola el Peñasco. Under this agreement, Shenzhen Kingship will make an important investment in Chile's fruit sector, including the acquisition of Unitec's latest-generation packing lines for their use in Chile. The company trusts that, by working with its Chilean producer and packing partners, it will be able to launch its own brand of Chilean blueberries and cherries as from October of this year.
"Chinese consumers demand top-quality fruit. The market still has great growth potential and that gives us the confidence to invest overseas," said Hanqing Li, president of Kingship Co., Ltd. "Chile has moved ahead of Thailand to become China's largest fruit supplier. In our quest to provide fresh fruit of the highest quality, Kingship will start with Chilean cherries and blueberries," he added.
Kingship plans to sell these premium products not only in China but also in Japan, South Korea and the United States, albeit in smaller volumes.
Large Chinese investments in the sector are not new. In January, Yanghe, a subsidiary of state-owned Jiangsu Yanghe Distillery Co. Ltd., surprised the local market by acquiring 12.5% of Viña San Pedro Tarapacá, controlled by Chile's CCU, for US$66 million.
This exceeds the investment of almost US$50 million made in 2017 by another Chinese company, Yantai Changyu, to acquire 85% of Chilean wine group Bethwines.
One of the principal operations took place in 2010 when Chinese agribusiness and food giant Cofco paid US$18 million for part of the assets of Viña Bisquertt, including a plant and 350 hectares of vineyard in Colchagua.
In 2013, Joyvio, the agricultural branch of Lenovo, formed a strategic association with the Subsole fruit exporter in order to increase its capacity to distribute fruit in China.
Hortifrut, Chile's largest berry producer, has also turned its attention to China, creating a joint venture, JVCo, in continental China with Joy Wing Mau, the country's leading fruit producer and distributor.
Deepening relations
In 2017, a decade after the Free Trade Agreement (FTA) between Chile and China came into force, both governments agreed to begin talks with a view to deepening the agreement.
Since the signing of the FTA, bilateral trade between Chile and China, which reached US$31,474 million in 2016, has been growing at an average annual rate of 16%, accounting for 26% of Chile's overseas trade and positioning China as its largest trading partner. Chile's exports to China in 2016 totaled US$17,293 million while its imports from China reached US$14,181 million.
At present, InvestChile is providing support for 11 projects that are at different stages of implementation by Chinese companies. Together, they represent a potential investment of some US$1,500 million. The Agency also has personnel able to attend these investors in their own language and will opening its first Investment Promotion Office in China in 2018.
Source: Emol, DIRECON, Radio Agricultura, Diario Financiero, Blueberries Chile
To learn more about how to invest in Chile, download our free Investor's Guide.