In the rolling three-month period between June and August, 21,607 women were working in the sector, accounting for 10% of its labor force. In the same period, there was also a drop in unemployment in the sector.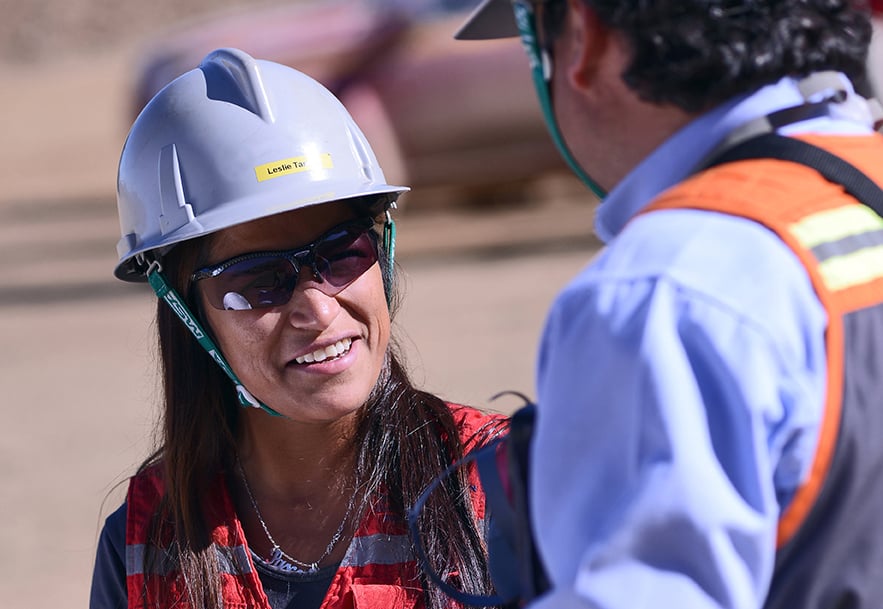 The employment of women in the mining industry showed a significant 18.5% increase in the rolling three-month period between June and August this year as compared to the same period last year. The number of women working in the sector rose from 18,235 to 21,607.
Álvaro Merino, head of research at SONAMI, indicated that women currently represent 10% of the mining industry's workforce "and we hope that women's participation will continue to increase gradually. As an industry, we also face the great challenge of more women holding leadership positions in the different companies."
Unemployment in mining regions
The overall figures for the rolling three-month period also show that employment in the industry was more dynamic than in the country in general. Merino pointed out that, according to official figures, employment in the country grew by 1.5% last year while, in the mining sector, it increased by 4.5%.
Between June and August, 128,000 new jobs were created in the country, out of which 53,600, or 42%, corresponded to mining regions.
Merino also stressed that the unemployment rate in these regions has shown a sharp decrease from 7.7% in June-August 2018 to 6.9% this year, as compared to a national average of 7.2%.
However, the rate for the Atacama Region, at 9%, was among the highest in the country while, in the Tarapacá Region, it was running at 6.8%, in the Antofagasta Region at 6.4% and, in the Coquimbo Region, at 6.6%. Currently, 222,000 people are employed directly by the mining industry of whom 90% are men and 10% are women.
To find out more about gender equity and mining investment opportunities in Chile, see this article.
Source: Minería Chilena