The Italian-owned company has unveiled its 2024 investment plans, which for the first time include developing initiatives using electricity storage batteries.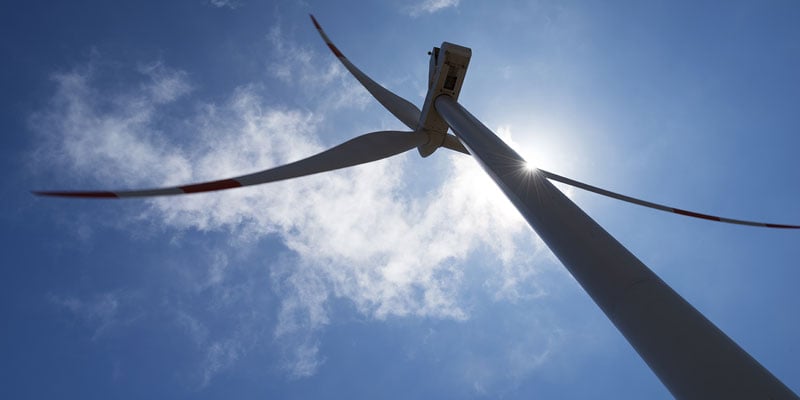 Enel Chile, the Chilean subsidiary of Italian firm Enel, unveiled its development plans after the parent company announced investments totaling US$2.6 billion for the three-year period from 2022-2024.
In his presentation, Enel Chile CEO Paolo Pallotti, explained that the company expects to invest around US$1.7 billion in the development of renewable energy projects during the period, thereby adding 3.3 GW of installed capacity in these technologies by 2024. This will mean that by 2024, 80% of the group's matrix will be from renewable sources, rising to at least 85% by 2030. This year alone the company will connect 1 GW of renewable energy projects to the system.
Energy investment in Chile
The latest announcements include the planned development of two battery-powered wind farms in southern Chile. "We're going to install batteries, which will allow us to take better advantage of the plants' capacity. We're talking about two 30 MW batteries, which will make it possible to manage the plant in a different way (...) the way in which capacity is recognized is currently being changed to include special treatment for plants with batteries. There will be compensation for the additional capacity, which will clearly make this type of investment profitable," explained Pallotti.
The plan therefore proposes that by 2024, 37% of the total matrix will come from hydroelectric power plants and 30% from solar power plants. They will be followed by thermal electric plants with 20% of the total, wind farms with 10%, Battery Energy Storage Systems (BESS) with 2% and geothermal power plants with 1%.
When questioned about the political uncertainty in Chile, Pallotti commented that "this plan has its strengths, based on the country's principles, so we have no reason to stop the development."
The company's is forecasting profits of around US$200 million during 2021, US$200-US$300 million in 2022, US$500-US$600 million in 2023 and US$600-US$700 million in 2024.
Regarding the electricity supply scarcity currently being experienced, Pallotti explained that there are various factors to take into consideration, such as the drought that is affecting hydroelectricity generation.
"What we are experiencing now is a dry period in terms of meltwater. So the reservoirs that prepare the system for the arrival of summer are making a very limited contribution. What's going to happen after the summer, in the 2022 period? It's very hard to say. We're clearly seeing a conservative or negative scenario, in which the situations that arose last year could be repeated," he warned.
In regard to the increased use of fossil fuels for electricity generation, ENEL's CEO highlighted the increased contributions of Argentine gas, but warned that "clearly, in an emergency setting, one must always take into consideration the use of other fuels, such as diesel, and this is a rather complex mechanism to manage. We have to look at what happened in 2021 and be ready to handle an emergency situation."
To find out more about energy investment opportunities in Chile, check out the following article.
Source: El Mercurio