International investors are increasingly setting their sights on Chile as a regional hub for data centers due to factors related to its economy, energy sector and telecommunications infrastructure.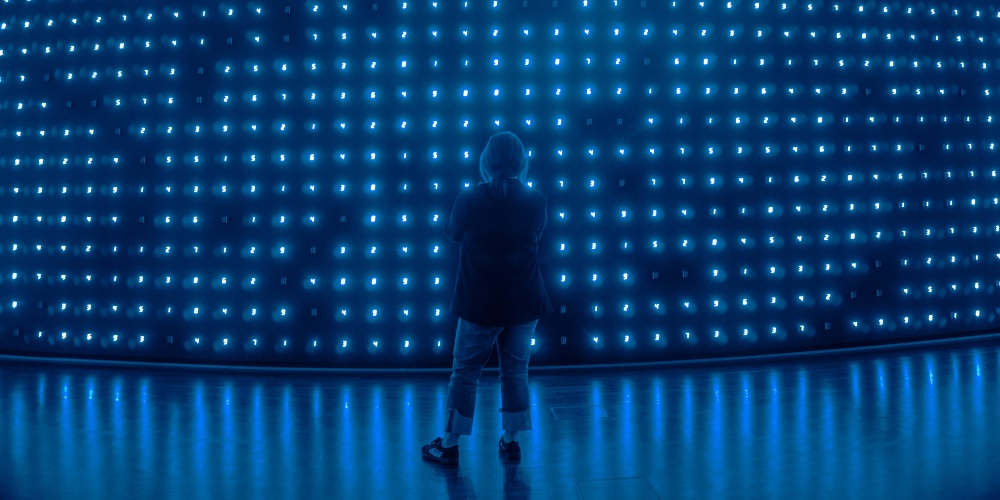 Chile is already home to numerous data centers belonging to big names like Google, Century Link, Huawei and HP as well as local telcos Entel and Gtd, who have tapped into booming demand from an increasingly technological corporate sector that is migrating to the cloud.
Consultancy IDC forecasts worldwide spending on public cloud services and infrastructure to grow by 23.8% this year, reaching US$210bn, and Latin America to grow 24.5%.
Citing different reports, InvestChile, the government agency responsible for promoting Chile abroad as a destination for foreign direct investment, says there is a business opportunity for consumption of cloud-based services in Latin America of US$3.5-5bn, growing at above 20% CAGR.
There are at least 15 data center projects in Chile that are either at the expansion stage or a new investment, Salvatore Di Giovanni Vergara, InvestChile's head of the investment promotion team, told BNamericas.
The average size data center in Chile cost US$40-60mn with an installed capacity of 3-5MW. However, there are much larger ones.
In September, 2018, Google started a US$140mn expansion of its data center in Santiago, and in July filed for environmental approval to build a second US$200mn facility.
Last month Huawei launched its first data center in Chile as part of a US$100mn investment planned for the next three years.
In December, CenturyLink added a new modular unit to its Tier III facility in Santiago and telco Gtd opened its first Chilean Tier III facility outside Santiago (in the city of Puerto Montt) in January this year.
Over 85% of certified data centers in the region are Tier III, according to a new report by Research and Markets. However, there are Tier IV data centers in Brazil, Mexico, Colombia and this year Chilean telco Entel achieved certification for the country's first.
Claro Chile and Sonda are upgrading their facilities to Tier IV with the latter planning to invest US$130mn over the next five to 10 years.
Why Chile?
Economic stability
During tumultuous times for many Latin American economies, Chile is frequently seen as the least risky option.
Energy supply
According to Di Giovanni of InvestChile, Chile has competitive energy prices, fueled largely by plans to take advantage of its natural renewable energy generation potential over the coming years.
"Energy costs have dropped to a third of what they were five years ago, based largely on renewable energy that now makes up 46% of the total produced," Di Giovanni said.
According to Ramírez, Chile's colder climate than its northern neighbors has also enabled the development of more free cooling methods, which helps bring down energy costs, which is a significant expense for data centers. Gtd's choice of Puerto Montt was likely motivated in part for the same reason.
Connectivity
Chile has traditionally had some of the region's best telecommunications infrastructure and two major fiber projects underway are due to ensure it will have a fully redundant fiber backbone stretching the full length of the country.
These include the state-funded Fibra Óptica Austral (FOA) submarine cable connecting the deep south, and Gtd's 3,500km north-south submarine cable, (due for completion in March, 2020) both requiring an investment of US$100mn each.
But what is really piquing the interest of international investors are the plans to build a trans-Pacific submarine cable, giving the Latin American region a faster and direct link to Asian markets, thus reducing latency, something that could be key for the development of edge computing and technologies that require millisecond response times.
"One of the most important projects coming is the connectivity with Asia, Juan Landaeta, general manager of Gtd's IT services unit Gtd Intesis, told BNamericas.
"Today, you can reach Asia via the US or Asia but with a lot of latency… when you have applications like facial recognition, or national security requirements, or want to watch 4K video, you'll need lower latency and edge computing," Landaeta said.
Besides Chile, Gtd has data centers in Colombia and Peru. The company is in the process of completing Tier III certification of its existing data centers and is also in discussions to build a new center in the north of Chile.
"There is trade war between the US and China, which could affect connectivity in the northern hemisphere," said Luis Vásquez Toloza, product manager of Entel's data center unit. "Chile is a small country and can serve Brazil, Peru and other countries, giving them a direct connection to Asia without having to go through the US," he added.
Entel has 8,000m2 of data center space of which 1,000m2 is Tier IV and the rest Tier III.
Industries
In terms of industries, the early adopters are retail, banking and telecommunications, as well as mining.
One area seen as having strategic growth potential is the astronomical observatories in the northern Chile. Development of this industry is being coordinated through the newly created ministry of science and technology.
"Chile has the potential to process 70% of all data captured from the universe, through its observatories. This data will require a tremendous amount of processing power," said Di Giovanni.
To learn more about investment opportunities in digital infrastructure in Chile and companies like Everis or Evernote, see this article.
Fuente: BNAmericas