The Chinese firm is focusing on digital energy technology deployment in the field of solar parks and, eventually, linked to data centers.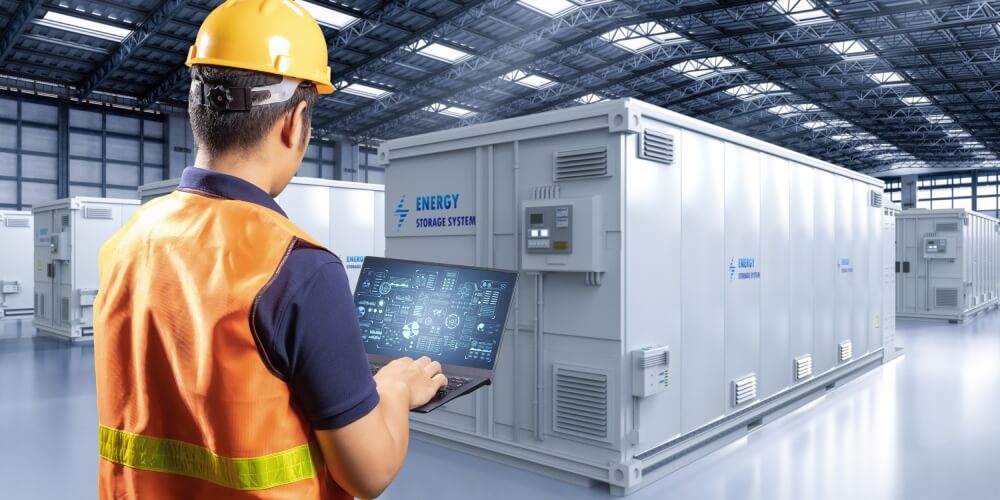 The Chinese company Huawei is looking to strengthen its strategy as a technology provider for energy storage in Chile. In collaboration with the Chilean group oEnergy, it inaugurated a Small Distributed Generation Means (Pequeños Medios de Generación Distribuida, PMGD) photovoltaic plant with lithium battery storage in the municipality of San Javier (Maule Region). The project will have a capacity connected to the CGE grid of 1.5 megawatts (MW).
The initiative will allow Huawei to focus on injecting energy into the system while contributing infrastructure and "smart photovoltaic solutions" in order to enhance efficiency and limit energy consumption.
"This project allows us to showcase the characteristics and benefits of our digital energy technology in the solar plant sector, in which storage is a need that must be addressed in an efficient and cost-effective manner," remarked Luiz Biagini, Account Manager of Huawei Digital Power Latam. "The renewal of the country's energy matrix is moving forward. In order for this process to be successful, fluctuations in the electric energy supply system must be eliminated, and batteries are a key part of this," he added.
Biagini also noted that Huawei Digital Power -which has had a presence in the Chilean market for two years- seeks to respond to "residential user demand and to industries that wish to improve their panels' energy use. Solar plants will soon see storage as a concrete way to maximize the profitability of their installed capacity."
The company's representatives noted that they have not ruled out the possibility of expanding their more energy efficient services to other areas in which they operate in Chile, such as the data center business, if current regulations change.
"For example, we already have hybrid data centers that can use solar panels, inverters and lithium batteries. This gives them advantages such as operational autonomy if there are emergencies like blackouts. They also allow companies to avoid the use of oil-powered generators, which are pollutants," explains Marcelo Pino, Vice President of Corporate Affairs and Communications of Huawei Latin America and Caribbean.
"We also have antenna units for Internet connectivity that can be powered by solar panels. Most of the solutions that are currently reaching the market have reduced energy consumption compared to the same product from previous years," he said.
"There is no question that this milestone in energy storage for the country using Huawei technology can enhance our presence in a productive sector in which we are not as well known," he stated.
Project Details
The El Tiuque plant required an investment of US$ 3.6 million and will have an installed solar panel capacity of 3 Mwp (megawatts peak) and a 1.5 MW/2MW Huawei battery. This would generate enough electricity to power around 600 homes, representatives of the Chinese firm and oEnergy explained.
"The change in the formula for calculating the stabilized price that was established through Supreme Decree 88 invited us to rethink our business model. It was clear to us that the next step should be developing and building hybrid solar generation projects, that is, facilities that use photovoltaic technology and storage systems on a single connection point to the grid," stated Yuri Andrade, oEnergy's Business Development Manager.
This initiative will allow for "stable energy flow 24 hours a day and will provide and inject what is not used into the central interconnected system," both companies noted.
To learn more about public tender processes and renewable Energy investment opportunities in Chile, see the following article.
Source: El Mercurio