The Swedish giant plans to expand to 12 new markets over the next few years and would arrive to Chile at the end of 2020.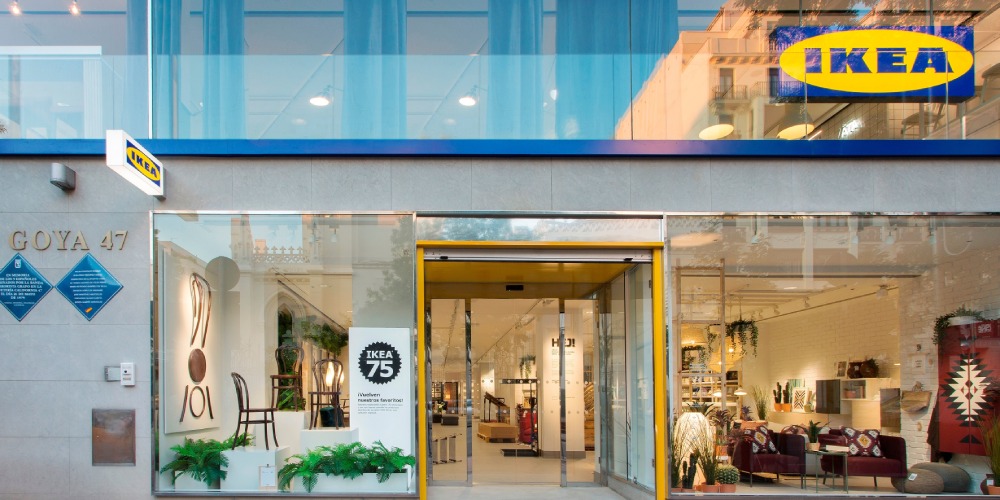 Ikea plans to expand to about a dozen new markets in the coming years, including branching into South America, as the Swedish furniture giant aims to reach a total of 3 billion potential customers by 2025.
The company will in the coming years open stores in Chile, Colombia and Peru through a new Ikea franchisee called Falabella as part of its first foray into South America, Inter Ikea said in an emailed statement on Wednesday. Inter Ikea, which owns the Ikea concept and is the worldwide franchisor, also said the company plans to start selling its products in Mexico, Estonia, Ukraine, Puerto Rico, Oman, Luxembourg, Macau and the Philippines.
"By 2025, we have the potential to reach and interact with 3 billion people," Inter Ikea Chief Executive Officer Torbjorn Loof said in the statement.
Ikea is in the midst of a transformation where it's shifting resources toward emerging markets and alternative shopping experiences such as e-commerce and city center stores to better cater to customers' changing needs. The new expansion plans were laid out as Inter Ikea reported a 4.5 percent increase in retail sales in the 12 months through August, adjusted for currency impact, at the franchisees that operate its more than 400 stores across the world.
Ikea's foray into South America will see the company open nine stores and expand online in Chile, Colombia and Peru, through the Falabella franchise, in the coming decade.
"We're very excited to open in South America," Loof said in a phone interview. "It will be a faster and bigger expansion than when we've entered new markets before."
The retailer will need at least 1 million cubic meters of goods in South America to break even, Loof said. Its first store is planned to open in Santiago in Chile in late 2020 and locations in Lima in Peru and Bogota in Columbia will then likely follow, he said.
Ikea's transformation means franchisees like Falabella have a menu of options to choose from to jump start their expansion, including physical store formats and digital services. That means new Ikea franchisees should be able to "reach bigger volume faster with lower costs," Loof said.
In a separate statement, the largest Ikea franchisee, Ingka Group, said its full-year sales rose to 34.8 billion euros from 34.1 billion euros a year earlier. That's some 90 percent of Ikea's total retail sales. Ingka said it experienced sales growth in a majority of its 30 markets, with one of the biggest increases recorded in China.
To find out more about investment opportunities in the Chile, see this article.
Source: Bloomberg