With its modernity, urban development, green spaces and the charm of the Andes Mountains, Santiago has established itself as an up-and-coming destination and an ideal place to live, work, study and invest.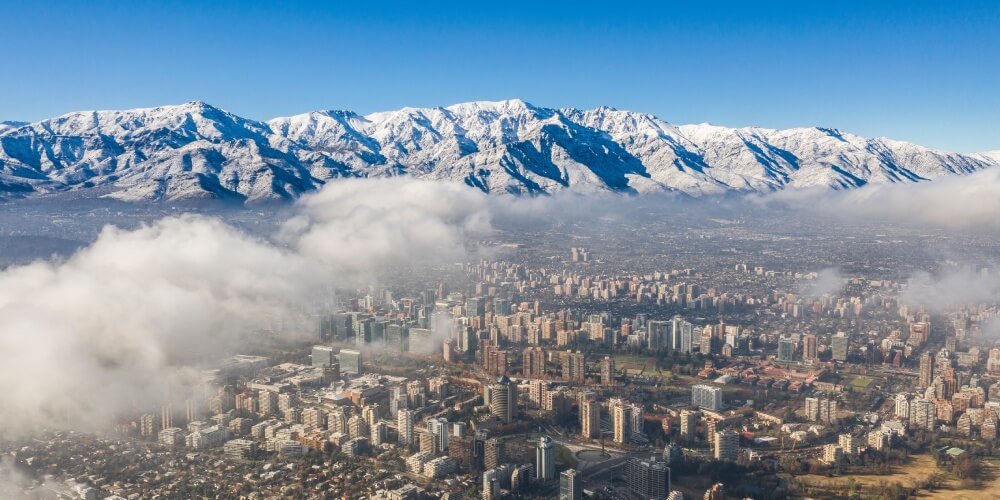 In today's world, where quality of life and urban development are increasingly valued, Santiago de Chile has been recognized as the best city in South America and the second best in Latin America. That is according to the "Inaugural City Index 2023," prepared by the brand valuation consultancy Brand Finance.
This prestigious ranking, which evaluates different aspects of our cities, places the Chilean capital in a prominent position, second only to Mexico City in the region.
The Brand Finance report annually analyzes crucial aspects of life in the city, considering everything including the best place to live and work, study, retire, visit and invest.
Santiago de Chile has excelled in several of these aspects, establishing itself as a modern, cosmopolitan city with great growth potential.
One of the strengths that is emphasized is the city's "green spaces and leisure" attribute, where Santiago greatly benefits from its privileged location at the foot of the majestic Andes Mountains.
These natural spaces offer inhabitants and visitors a wide range of outdoor activities, such as hiking, skiing and adventure tourism. The combination of a vibrant metropolis and the proximity of nature is a great attraction for those seeking a balance between urban life and a connection to the natural environment.
Claudio Orrego, metropolitan regional governor, expressed his delight at this recognition to Marca Chile, and stated that it is an honor for the Chilean capital to be on the list alongside other important cities in Latin America.
He emphasized that this achievement is the result of joint work carried out by the inhabitants, the private sector and different levels of the State, which has contributed to turning the city into a modern, cosmopolitan place with a good quality of life.
He also stressed the challenges that must still be addressed, especially in terms of safety, beauty and equity. Furthermore, he highlighted the tourism potential of the Andes Mountains, which represents a great opportunity to attract visitors and establish Santiago as a tourist hub in the region.
Other notable cities
The ranking prepared by Brand Finance also mentions other prominent Latin American cities that follow Santiago on the list. Rio de Janeiro, Sao Paulo and Buenos Aires occupy the next places on the ranking, demonstrating the region's urban competitiveness and dynamism.
This recognition is not only a source of pride for the inhabitants of Santiago, but also strengthens the city's position as an attractive destination for those seeking to establish themselves in a place that offers a good quality of life, and for those who wish to do business and invest in Chile.
Modernity, cultural diversity and a connection with nature are just some of the characteristics that make Santiago a unique city in the region.