Financial support, contacts, incentives and international relations are some of the benefits received by national startups when supported by these entities that are showing increasing interest in investing in new projects in the region.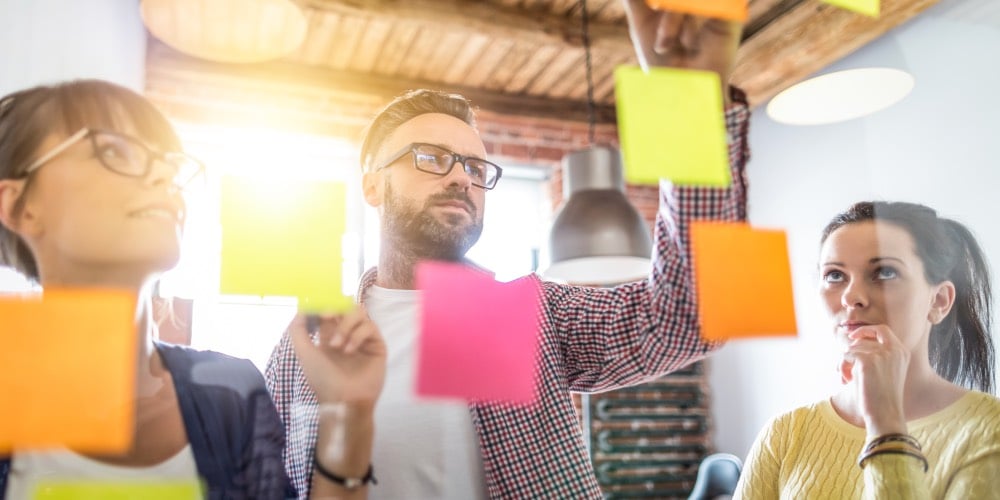 Beyond the recent operations carried out by Uber, NotCo, Betterfly and Fintual, one of the most important challenges for Chilean startups is still obtaining financing to consolidate, scale and expand internationally. This is an area where venture capitalists and accelerators are critical. 
 
The co-founder and CEO of Houm, Benjamín Labra, maintains that one of the main benefits Houm has received from the support of funds and accelerators are the connections and knowledge it has been given: "They connect you to an international network, to other successful companies and startups; this is where you find knowledge and how to replicate it." 
 
This startup, which facilitates the process for people to rent, buy, sell and manage properties, has experienced firsthand the fruits of these relationships: a few weeks ago it closed a financing round for US$ 8 million, after ending its participation in the YCombinator W21 program, an investment that included the participation of funds such as Goodwater Ventures, One VC, Vast VC, Liquid2 and Myelin. To date, it has raised US$ 10.2 million. 
Entrepreneurship in Latin America 
For Labra, the potential in Chile is enormous. "I think there is no better time in the history of Chile and Latin America to start a new business; venture capital funds are looking at the region, and the appetite for risk is really huge, you have to take advantage of that. The level of local talent and capacities is enormous and exportable. We can compete on par with any country in the world and we have to convince ourselves of that, because this is the opportunity." 
 
The founder and CEO of Compara Online, Sebastián Valin, affirms that the Latin American ecosystem is growing and consolidating. "Although it is not as consolidated as the US or Brazil, there is a network, which creates incentives to make business. Because it is less consolidated, there are more opportunities to innovate and grow," he says. 
 
Compara Online is a startup that quotes and compares financial products online. It has held its financing rounds with Kaszek, Ribbit and Bamboo Capital funds. It has also had other investors, such as Endeavor Catalyst, Simon Nixon and Rise Capital and has raised US$ 30 million. 
 
For Valin, "Chile has come a long way. Today we are capable of competing on the same level as any other country in Latin America. Compared to other South American countries, it still has less bureaucracy, lower interest rates and very dynamic innovation programs, such as Start-Up Chile. In other words, the Chilean ecosystem is healthier," he affirms. 



Financing: challenges and benefits 

Poliglota, a language learning startup, had a US$ 2.5 million strategic round this year that valued it at US$ 50 million. The investing funds included YCombinator, Clin, LQ2, Invexor, Investo México and Zynga Founders. 
 
"This is a great milestone for us. Now we hope to grow to continue offering our services to millions of people and to become the first edtech unicorn in South America," says its founder and CEO, Carlos Aravena. He adds: "Being at YCombinator is like being at Harvard. Some of the most famous startups have come out of there, such as Airbnb, Rappi and Dropbox. We have a service that impacts people and the goal of being in this program is to reach millions of new students. A fund seeks exponentiality, so that a startup can start down the path to be acquired by another company at a high value or go public and become a unicorn." 
 
Sergio Nouvel, CEO of Get On Board, a Chilean startup that connects jobs with digital talents, says that "the funds seek a solid history of future growth, and the factors that exert an influence are the business model, the team, how long you have been making progress and progress made, among others. Even though it is called venture capital, funds try to reduce risk as much as they can." 
 
Currently, Get On Board is the largest information technology recruitment platform in Latin America and has the support of the accelerator 500 Startups San Francisco, which, together with investors such as Fen Ventures and Angel Ventures, have allowed it to attract more than US$ 600,000. 
 
"Regardless of whether an investor looks at a startup or not, it has to be a business with the possibility of becoming something great and I think it is the founders' task to align all the pieces," says Nouvel. 



Invest in Chile 
Hernán Kazah, managing partner and co-founder of Kaszek Ventures and co-founder of Mercado Libre, sees the Latin American technology ecosystem as increasingly evolved and growing. "We have seen an increase in the number of connected users, the possible use cases, the number of entrepreneurs creating companies and the number of investors looking for opportunities. And Chile has been no exception," he says. 
 
Kaszek Ventures is one of the largest venture capital funds in Latin America, with more than US$ 2 billion in leveraged capital. What does it look for in a startup? According to Kazah, it looks for the quality of the founding team and the clarity around what it wants to build: "Commitment to an idea and the ability to convince others to join the companies, whether these are future team members, investors, customers or suppliers, is what it takes to build a successful company," he explains. 
 
Along these lines, Federico Antoni, partner of ALLVP, another leading venture capital fund in Latin America, explains that the company's focus is to invest in future unicorns. "It does not mean that every entrepreneur should aim to be a unicorn; it simply means that some funds, like ALLVP, are looking for unicorns and we need founders who have a clear vision of what a great company will look like," he adds. 
 
In addition to financing, this fund seeks to provide help on other fronts: "We support from our network and have helped Chilean companies to launch in Mexico, as we did with Cornershop, Cumplo and Fintual," he says. 
 
Antoni considers that the most attractive sectors to invest in today are fintech, e-commerce and logistics. "Following close behind are the emerging sectors that we are very interested in supporting, such as health and education. The application of new technologies clearly gives them massive potential," he says. 
 
René Lomelí, partner of 500 Startups San Francisco, an early stage venture fund and a leading accelerator in the region, explains that it pays attention mainly to teams: "It is important that are multidisciplinary and take on a sufficiently interesting opportunity so that we can make returns in the venture capital business." 
 
To learn more about startups and Venture Capital in Chile, check out the following article.  
Source: El Mercurio