A study by public-private organization Talento Digital para Chile and Chile's National Training and Employment Service (SENCE) has revealed a range of labor market trends and the skills that are most in demand to boost Chile's digital economy.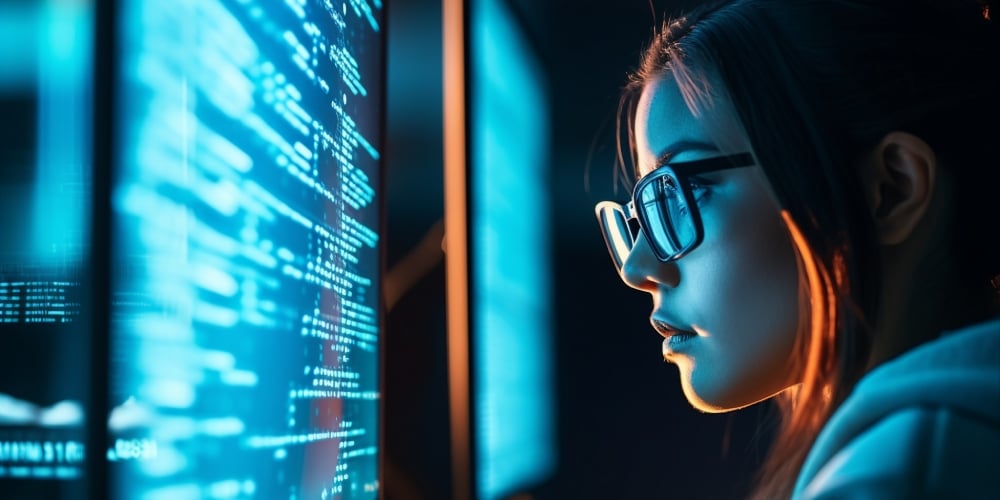 The demand for digital talent in Chile is in constant growth. The evolution of various industries and rapid adoption of technological solutions has resulted in a significant increase in demand for information technology (IT) professionals.
According to the recent study "Demand for Digital Jobs 2022", the results of which were presented at the event "Hacking the Future of Work", the most sought after professional profiles in Chile's IT sector are essential for the country's economic development and innovation. 
The report—which was commissioned by public-private program Talento Digital para Chile and carried out by the Labor Observatory of Chile's National Training and Employment Service (SENCE)—revealed that of the 393 companies related to the IT sector surveyed, 70% were planning to hire IT professionals in the next 12 months, amounting to around 2,000 new jobs.
Talento Digital para Chile is a public-private initiative led by Fundación Chile and Fundación Kodea, in collaboration with the country's Ministry of Labor, Ministry of Finance, economic development agency (Corfo), SENCE, the IDB, and industry associations.
The most in-demand IT professionals
The study revealed the five most in-demand professional profiles in Chile's IT sector:
Full-Stack Development: These versatile professionals are able to work in all stages of software development, from front end to back end. Their extensive technical knowledge and multi-purpose skills make them a valuable asset for the creation of comprehensive technological solutions.
Software Development: Software developers are the architects behind the applications and programs we use every day. Their ability to translate ideas into functional code is essential for innovation and the continuous improvement of digital solutions.
Front-End Development: These professionals are focused on the visible part of applications and websites, creating attractive and functional interfaces. Their work is essential to provide an exceptional user experience.
Software Engineering: Software engineers design, develop, and maintain complex software systems. Their focus on software engineering and architecture guarantees the robustness and scalability of digital solutions.
Technical Support: Technical support operators play a crucial role in problem resolution and the maintenance of systems and applications. Their ability to identify and resolve technical problems helps to keep business operations running smoothly.
Challenges and Opportunities
Despite the increase in demand for these types of professionals, the study also highlighted the barriers that companies face when hiring digital talent in Chile.
One of the main challenges, identified by 70% of the companies surveyed, is the lack of technical skills among candidates, which makes it difficult to find suitable professionals to fill vacancies.
Additionally, job offers are often rejected, and there is intense competition between companies to hire the best talent.
Training and Refreshing Skills
To address these challenges, it is essential to focus on training and refreshing skills. The study highlighted the importance of training, especially for those candidates that may not have traditional professional qualifications, but have developed their abilities through bootcamps or training courses.
These training opportunities enable professionals to stay up to date with constantly evolving technology and access jobs in the IT sector.
Promoting Diversity and Inclusion
Another relevant aspect highlighted by the study is the low level of participation of women in the IT sector, accounting for just 26% of IT professionals.
To close this gap, programs such as Talento Digital para Chile are working to boost interest in STEM careers among girls from an early age. The goal is for women to account for 50% of IT professionals and to promote diversity among the IT workforce.
Looking Toward the Future
In a world undergoing constant changes driven by artificial intelligence and technological innovation, the demand for digital talent in Chile will continue to grow. In this context, it is essential for the public sector, companies, and educational institutions to work together to align training with the needs of the labor market.
The results of this study offer a clear roadmap to improve the training of IT professionals and ensure the availability of employees who can meet the demand of technology and global services companies in Chile. 
Chile is a country of early adopters of technology. To find out more about training for digital talent, scholarships in Chile and the investment opportunities that country offers to foreign companies, read the following article.