The company purchased a cold storage plant in Buin as part of its plan to invest US$750 million in Latin America by 2027. One third of this will be in Chile.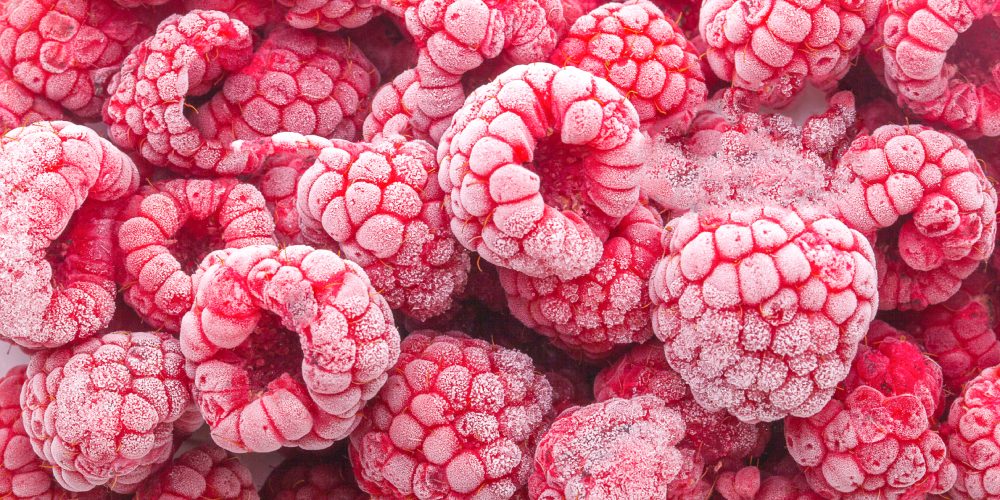 The Brazilian fund administrator, Patria Investments, and the US-owned company, Americold, announced a joint project six months ago to lead the refrigerated logistics industry by 2027 in Latin America. The plan considers a US$750 million investment to establish locations in Mexico and several countries in Central and South America.
Chile will be the destination of a third of this total, with close to US$250 million.
This partnership operates through the company IceStar —where the Brazilian company holds 85% and the US company 15%— and is already taking its first big steps in IceStar, its joint project with the US-owned company Americold, with the acquisition of the Chilean logistics operator Friofort.
"The acquisition of Friofort is part of IceStar's strategy for our growth in Latin America, especially in Chile. We are growing through acquisitions and constructions of new warehouses," said Francisco Moura, CEO of IceStar.
Food industry in Chile
The Friofort facilities are located in Buin, just 36 kilometers from Santiago, and have a storage capacity of more than 18,000 pallets. IceStar highlights that the site is in a strategic location close to the capital, the port of San Antonio and major meat, vegetable and fruit production areas. This will be the company's second processing plant in Chile. It already operates one with a 23,000-pallet capacity in the municipality of Quilicura, Metropolitan Region.
Rafael Tagle, CEO and partner of Friofort, indicated that the company's participation in the group is a positive step. "This ensures its continued growth alongside world-class logistics operators. It is also good news for our customers who are looking for logistics partners to grow with them and for the workers of Friofort, who will have the opportunity to develop their professional careers with a broader horizon. This new expansion cycle reaffirms the commitment with the food industry in Chile and Latin America."
Moura declined to disclose the cost of this acquisition, due to confidentiality clauses. However he indicated that in 2023 they expect to invest US$150 million in Chile. "We will begin a US$20 million expansion in Quilicura over the next few months. But overall, considering this acquisition and others, along with expansion works, we will invest around US$150 million," he says.
Second largest cold food operator in Chile
The company reports that with the purchase of Friofort, IceStar ranks as the second largest cold food logistics operator nationwide and the largest in the Metropolitan region. "We want to be the leader, but we just started last June, not long ago. Our challenge is to be present in the main food production, export and consumer regions of Latin America and especially Chile. We want to have a presence in Chile from Punta Arenas to Antofagasta and Iquique in the north. So our plan for the next five years is to create a large cold chain platform in Chile," said Moura.
The executive said that the company is interested in building ties with all the frozen and refrigerated food industries, for example, with fish in general, but especially mussels, mackerel, salmon, fruit, vegetables, meat imports, "all food," he emphasized. He said they were not considering cold storage of medication among their objectives.
When asked about the reasons behind the amounts the company is investing in Chile in the midst of an economy that is expected to fall this year, Moura commented that this is supported by the expansion of the food and logistics market. "In Latin America, the growth projection of this cold logistics market is 5% to 10% per year for the next five years. Chile in particular has an extraordinary vocation for food production and export. Its strength lies in the shipment of fruit, fish and vegetables, among others."
Brazilian-owned Patria Investments is one of the leaders in the management of alternative assets in Latin America, with over 30 years of experience in private capital, infrastructure, real estate and loans. It currently has 10 offices in some of the main financial centers around the world, including Chile. Americold is based in Atlanta, United States and is a publicly traded company focused on the ownership, operation, acquisition and development of temperature-controlled storage plants.
If you are looking to invest in Chile and would like more information about investment opportunities in AgTech and Food Industry, please read the following article.
Source: El Mercurio