The paytech firm Instacash Preauth has raised US$800,000 with Alaya capital and 500 startups. After entering the market in April 2021, it has grown 20% in each of the past 10 months and now has a team of 15 people in Chile.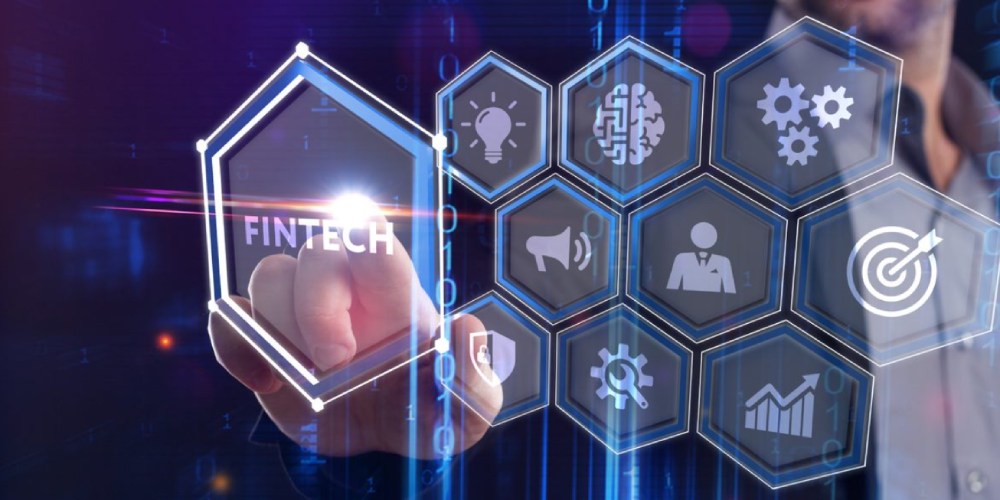 Since the age of six, Asian-Peruvian Luis Chau (38) has had links to the hotel and travel industry, through his family businesses, which included the Panda tourism agency. That experience taught him about hotel payment and security deposit systems. He also became a world traveler, and at 16 was already referring to himself as a nomad. Chau has visited more than 115 countries.
"I never spend more than two weeks in one place," he explains. After studying hospitality in Peru and attending Cornell University in New York on a scholarship, he returned to his country of origin to start his own business. He began in 2010 by founding restaurants and food brands. In 2019, he decided to take a year off from business, but the pandemic, and a phone call from his childhood friend Juan José Roca Rey (33), changed his plans.

Rey had left the traditional banking industry after 10 years with Credicorp in favor of advising SMEs and writing novels. He had an idea in mind: to create a startup that would offer immediate access to cash in Peru. He would be the CFO, and Chau the CEO. They got together to talk it through and in February 2020 held the first meetings for the project that would become Instacash.

All they needed now was a CTO. Chau recalled Sebastián Burgos (30), an engineer who had contacted him 10 years earlier via Facebook to talk about starting a business. Burgos had developed the technology behind Cine Papaya, a ticket sales company that was purchased by Fandango, a US company owned by Comcast and Warner Media that is in the same line of business.

How was Instacash created?
The business took its first steps just as COVID-19 reached Latin America in March 2020. Roca, Chau, and Burgos decided that the company would offer personal loans between users guaranteed by credit cards. It would be called Instacash, and it would be based on preauth technology (from card preauthorization).

With the plan in place, they raised US$300,000 with Houm and Betterfly investors Alaya Capital, Winnipeg Capital, the 500 startups Foundation, some angel investors, and a family office in the United States.

The hardest part was selling the technology they were using. They had to validate it for use in specific cases and decided that the best approach would be for loans between individuals.

Prior to that, they had been fast-tracked by UTEC Ventures and were chosen to participate in two Startup Chile programs, where they won Demo Day and were chosen as the most investment-worthy company in the Ignite program. The firm entered the market in April 2021. After ten months, say the partners, they have grown by 20% monthly and have a 15-person team based in Chile.

Fintech in LATAM
The trio soon realized that they were not experts in credit, but did know about developing technology that would allow for preauthorizations with security deposits. In other words, users could offer something that would allow the other party to trust them. They decided to change the business. After testing the preauth technology on over 8,000 clients, in October 2021 they decided to sell it to companies that are credit experts. The result was Instacash Preauth, which is closing an additional funding round of US$500,000.
Chau, the firm's CEO, describes the startup as 'software as a service' (SAAS) for security deposits based on credit card preauthorizations and other assets that allow businesses or people to reserve available lines on credit cards as collateral. "Preauth gives businesses and individuals the power to offer guarantees by reserving available room on credit cards," he adds. One of the reasons they chose this model is that "65% of lines of credit in Latin America go unused. Preauth lets us verify the availability of that credit, manage it, reserve it, and convert that available balance into a security deposit when the client needs it," Chau notes.
The technology only allows for credit card preauthorizations at this point, but they are working on a debit card option, which should be available by year end. They hope to add the ability to pay security deposits in cryptocurrency, NFT, and even Instagram accounts in the future.
Why did Instacash come to Chile?
Chau moved to Chile in May 2021 and the company is now planning to expand across the region primarily because of the country's connectivity, access to capital, and startup ecosystem. They have held talks with leading banks in Peru, Colombia, and Mexico, and have done the same in Chile with Santander, BCI, and Scotiabank.

They are also piloting their technology in 30 companies in the region and have a partnership with a Chilean proptech firm and one of the country's largest auto companies. "We want to be the Mercado Pago of security deposits. We are going to be able to see all of the deposits that are processed through Preauth," the partners explain.

They hope to be operating within 50 companies and at least five industries -hospitality, rentals, deferred payment services, restaurants, and entertainment- by 2022. They are also intending to use Chile as a springboard to reach Colombia, Peru, and Mexico.
To learn more about entrepreneurship and fintech in Chile, see the following article.
Source: Diario Financiero