The investment fund, supported by InvestChile in Chile, specializes in Agrifoodtech and accelerates startups in this sector in the United States, Europe, Asia and Latin America.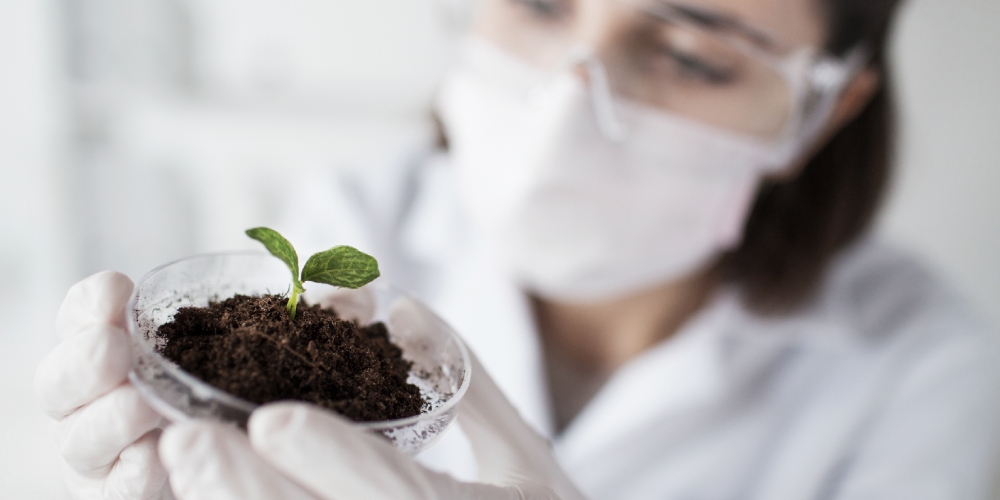 Technological innovation in agribusiness and its entrepreneurial ecosystem have experienced sustained growth in Latin America over the last few years.
This new scenario has prompted the Rayentué Regional Research Center of the Instituto de Investigaciones Agropecuarias (INIA), together with The Yield Lab Latam, an investment fund that specializes in Agrifoodtech, to launch the AgTech Invest Lab Innovation project.
This initiative has been designed to stimulate this sector from the regional economy, based on science and technology, at the global level through public and private investment and oriented towards implementing technological innovations in the agrifood sector.
The project aims to support the generation of well-coordinated and advanced sustainable services that are focused on market needs and the private environment, in order to finance venture capital investment based on collaboration between research centers, large companies and foreign investors.
Agtech investment in Chile
The Yield Lab's role in this project is to act as a mentor and accelerate scalable agrifoodtech startups, which will also help to make them more visible and better connected outside Chile. To date, the company has a presence in the United States, Europe, Asia Pacific and Latin America.
It is worth noting that InvestChile is supporting The Yield Lab Latam in Chile, and that two Chilean startups are already part of its portfolio:
Botanical Solutions, protecting crops
This is a productive platform that focuses on in-vitro cultivated plants, making it possible for them to stand out from common botanical extracts and deliver a value proposition.
It was set up in Chile in 2013 as the result of research conducted at the Universidad de Santiago, which sought to develop a technology that would protect Chilean endemic species.
From that foundation, the company created a bio-fungicide (BotriStop), a 100% natural and organic product that controls fungal diseases that attack high-value crops. In Chile, it was launched and sold through a partnership between BSI and Syngenta in 2019 and, as its name says, it seeks to prevent and control botrytis, one of the most damaging fungal diseases.
In the beginning, it was mainly focused on grapes, but it has been adjusted to market needs, since it has a broad spectrum of effectiveness in the treatment of various fungi that affect different crops.
"The Yield Lab plays a very important role, in that they have a rather regional logic, so they have given us greater visibility and have encouraged us to see other things, so it is like a radar to the world. They give us exposure and they connect us," says Diego Ibáñez, the company's Finance Director.
Ibañez stresses that they are already working on more products to expand their current range.
PolyNatural, fresh fruit for longer
The company came about as a result of a doctorate completed by Francisco Palma, its founder and CEO, which led him to discover that there was a market need to extend the shelf life of fresh fruit.
This is how he started Shel-life, a 100% natural, plant-based, certified organic and easy-to-apply product that not only extends the shelf life of fresh fruit, but also reduces food waste (everything that is lost in the entire chain from producer to consumer).
The company currently has a range of products that allows it to coat various fruits and has innovated in the development of its application system. Its markets include Chile, Argentina, Peru, Colombia and the USA.
"The Yield Lab has been a partner beyond just investment. It is a partner in the development of the company. They helped us a lot in the dynamics of commercial management," emphasizes Francisco Palma.
He adds that in the future they hope to consolidate the commercial strategy in markets such as Chile, Peru and the United States.
It should be stressed that in the coatings market, PolyNatural is the only Chilean company that develops 100% natural products, and organic products still lead the market.
Next projects in Latin America
The Yield Lab has funded other projects in Latin America, such as SPACEAG, a Peruvian startup dedicated to monitoring intensive fruit crops, such as blueberries, grapes, avocados and citrus fruit, using satellite images obtained from drones to automate production; and Kilimo, an Argentine startup based in Chile, which offers a platform for monitoring crops from anywhere. These are part of TYL's 17 startups in LatAm.
The U.S. company plans to continue expanding its portfolio of startups through this project, which it recently launched in conjunction with INIA, in order to support small companies with an Agrifoodtech focus.
To learn more about investment opportunities in the Food Industry in Chile and to review the cases of foreign companies present in Chilean agriculture such as BENEO or Ferrero, see the following article.