Last year, 104 deals were made, with the majority of transactions between US$1 million and US$5 million, exceeding US$ 2.9 billion, according to the Chilean Venture Capital Association. The financing rounds were led by private funds and there was a high level of foreign participation.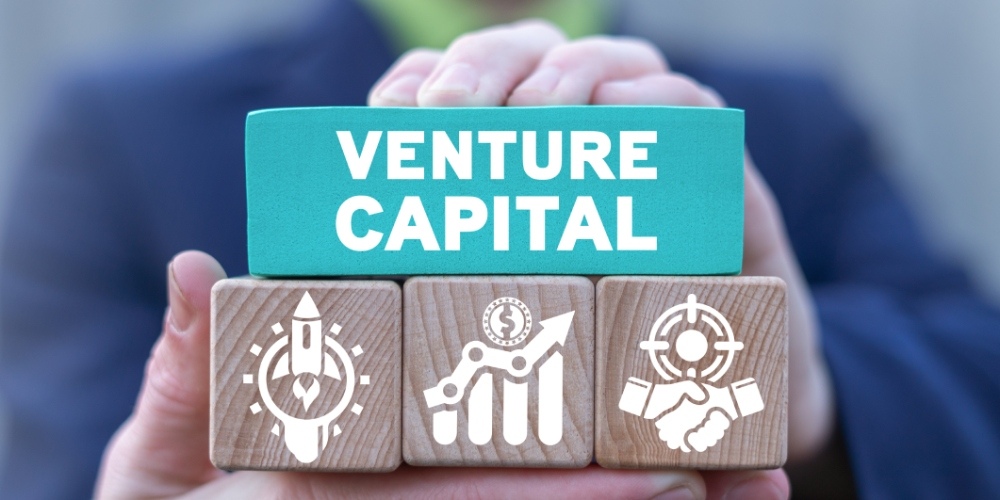 Exorbitant growth is the expression used by Francisco Guzmán, president of the Chilean Venture Capital Association (ACVC), when giving the last consolidated update of the industry in Chile for 2021.
How much did investment in venture capital grow in Chile in 2021?
Last year, venture capital investment in the country increased 1,722% compared to 2020, reaching the historic figure of US$2.915 billion, with 104 deals and two unicorns (Cornershop and NotCo). The previous year, the sector closed with investments of only US$160 million and 89 financing rounds.
Added to this is the fact that the majority of transactions were between US$1 million and US$5 million, something unprecedented in the local ecosystem, according to information collected by the ACVC when considering all operations, from Chilean and foreign investors to family offices, corporations, and public and private funds.
Of the total number of financing rounds, 37 were for amounts of between US$1 million and US$5 million, followed by those of up to US$500, which totaled 24 operations, and finally those of between US$5 million and US$10 million. The ACVC thus emphasized the high value that the average ticket reached in 2021, standing at US$12.5 million.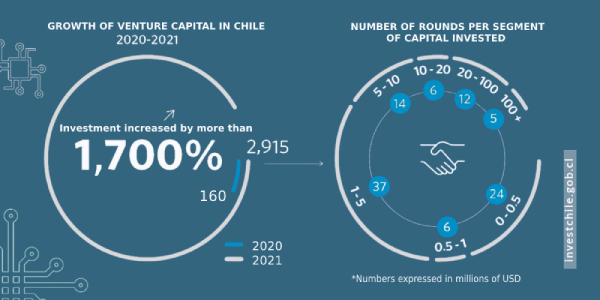 Venture Capital in Chile: The role of foreign investment
Additionally, the highest participation of private and foreign funds in venture capital investments has been consolidated, which shows the level of maturity that the Chilean ecosystem has achieved when compared to five years ago, where financing operations for startups were leveraged by funds using Chile's Economic Development Agency (CORFO) resources. Today, the figures show that foreign funds were involved in 57% of the deals.
Mr. Guzmán emphasizes: "CORFO is no longer representative of venture capital. Current trends show that practically half of the funds are private, and the most important thing is that venture capital investors have diversified beyond funds to include family offices and corporate ventures that clearly do not use CORFO resources." All this, he adds, confirms that the industry has charted a course without pauses or breaks.
"Everywhere, there are signs that venture capital is something concrete, which is important for all types of investors and the market. It is no longer just a crazy idea about something that is emerging or could be, but it is absolutely established and formalized," the president of the ACVC states. He concludes that venture capital is now regarded as "an alternative refuge asset; because instead of investing in stocks or real estate, it is about thinking how to get involved in technology."
To learn more about the venture capital industry in Chile, check out the following article.
Source: El Mercurio, ACVC