The initiative, which aims to reduce the carbon footprint of the retail company's logistics processes in Chile, is the first of its kind in Latin America.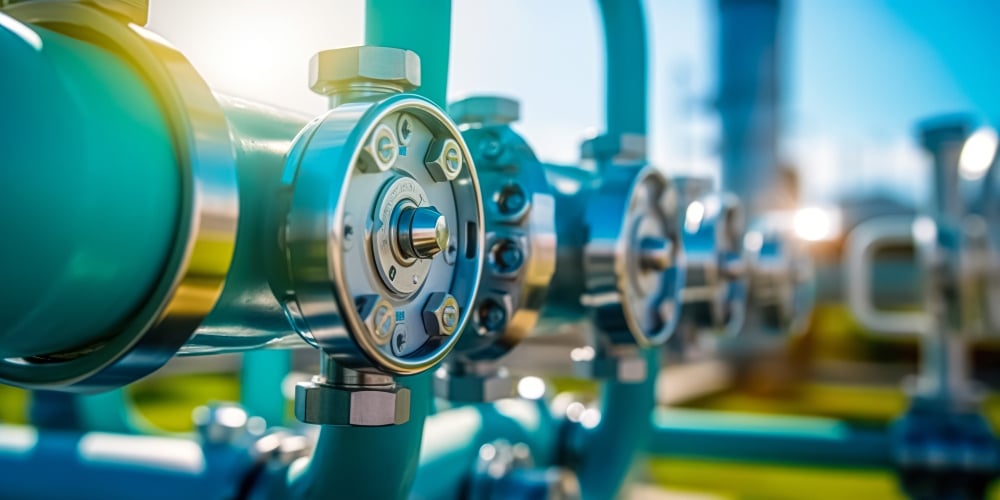 Through a collaborative initiative, ENGIE Chile and Walmart Chile have opened Latin America's first industrial green hydrogen production plant, which aims to reduce the carbon footprint of the retail company's logistics processes.
The new facilities, located at Walmart's distribution center in Quilicura, include an alkaline electrolysis plant; storage, compression, and distribution systems; and a refueling station to supply 200 forklifts whose lead-acid batteries will be replaced by green hydrogen fuel cells.
The benefits of this project include decreasing emissions and increasing productivity by reducing charging time.
"We are proud to see how our partners have engaged in innovative projects that generate an impact in terms of emissions reduction and demonstrate that it is possible to implement this type of initiative despite the challenges we know are involved. I would like to congratulate ENGIE and Walmart for being pioneers in Chile and for promoting collaboration between the public sector and companies from different industries to implement this initiative, which represents a new milestone for the deployment of the green hydrogen industry in Chile," said Marcos Kulka, Executive Director of H2 Chile.
"We are aware that the future of business must be sustained by more efficient use of natural resources. As such, green hydrogen is a great alternative to progress toward the decarbonization of our energy matrix," said Cristian Barrientos, President and CEO of Walmart Chile.
Meanwhile, Asunción Borrás, Vice President of H2 Chile and Head of Hydrogen Business Development at ENGIE Chile, was delighted by this major milestone for the country's green hydrogen industry. "This is the first of our projects to enter into operation, and that is a big step toward achieving ENGIE and Chile's ambitions to develop renewable hydrogen. I would like to thank and congratulate the team that has made this launch possible, which has been a joint effort between both companies and public-sector authorities," she said.
The plant's inauguration ceremony was attended by Chile's Minister of Finance, Mario Marcel, who highlighted the importance of developing initiatives to accelerate the deployment of the green hydrogen industry. "Today, there are few countries that can showcase specific developments in this area. What we are seeing today with the inauguration of this plant is that Chile has the ability to show concrete progress, progress that we can see, that we can perceive," he said. 
Do you want to find out more? Read this article on why Chile is the most attractive place in Latin America to invest in renewable energy.
Source: H2Chile