Jeff Bezos' company will be able to install, operate and exploit tracking, telemetry and command stations in Chile. They will connect to the Kuiper Systems satellite constellation, the Amazon division that is directing the project globally.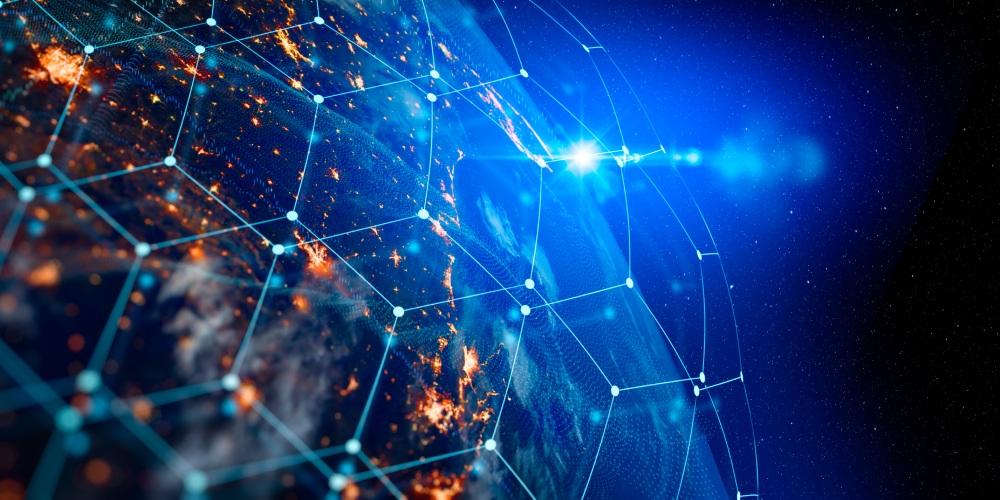 Little by little, the options for satellite internet in Chile are increasing. And they will soon have a special guest: US billionaire Jeff Bezos.
On March 30, the intermediate concession decree was published in the Official Gazette. This document allows Amazon to build stations to connect low-orbit equipment to the Earth.
The multinational received official approval to "install, operate and exploit" tracking, telemetry and command stations that will connect to the Kuiper Systems satellite constellation, the Amazon division that is directing the project globally. Unlike the authorization request that was published in August 2021, this decree gives definitive permission.
Telecommunications Undersecretary Claudio Araya met last Friday with executives from the company to receive more details about the three stations that are being built in San Pedro, Longovilo.
"It's great news for us that operators of this magnitude are interested in offering services in Chile. Above all, satellite operators who will give us options for services in places that are inaccessible to terrestrial networks. In this sense, in addition to the progress made with Starlink and Kuiper, if there are other interested stakeholders, they will receive the same facilities to operate, always within what our regulatory framework allows," Undersecretary Araya explained.
Former Telecommunications Undersecretary Francisco Moreno said that Amazon setting up in the country "corroborates Chile's attractiveness for companies to test and develop new technologies that would allow us greater digital inclusion. I only hope we don't lose that leadership under the norms that have been approved by the Constitutional Convention, which throw a blanket of deep uncertainty over foreign investment rules."
Foreign investment and digital infrastructure
The Bezos-linked conglomerate is currently in the process of executing the project to set up infrastructure and deploy its satellite service. According to the decree, the tech giant has 180 days to begin construction works and another 60 days to complete them.
When it has finished both objectives, Amazon has another 180-day period to turn on its network. It must thus launch its services in late 2023, according to the document published in the Official Gazette.
However, to be able to distribute satellite internet to the end user, Amazon must clear the mechanisms that it will use. Unlike Starlink, Elon Musk's company that is already operating in Chile, Jeff Bezos' firm has applied for an intermediate service concession. This allows it to act as a wholesale operator, but it cannot access the end client.
"Up to now, they have not requested a public service concession, which means that the delivery of services to end users, if it were to happen today, would have to be done through one or more local partners," Undersecretary Araya explained.
During the installation of its satellite equipment, Amazon can request a public service concession, the only document that would allow it to directly access subscribers.
"While Starlink sells its installation kits directly to users and does not currently have local partners, Kuiper will work with local partners to deploy its services. To date, Starlink has implemented five ground stations, which provide service coverage between Caldera and Chiloé. It will soon reach Taltal in the north and Coyhaique in the south," Undersecretary Araya stated.
According to Starlink's concession decree, by next June the company will have to have switched on what remains of its national coverage network.
Potential partners
In the case of Kuiper, there are two operators outlined in the market as possible candidates, as they already have connections to the North American company: GTD and Entel. GTD, the firm linked to businessman Juan Manuel Casanueva, has network confidentiality contracts with Amazon.
Conversations about whether GTD could be a strategic partner got underway in December 2021, when the satellite company requested a public service permit from the Undersecretary's Office to set up in Magallanes using this operator. The Chilean company lends Amazon fiber optic support to download satellite information to Earth in a process known as Headend.
Entel could also be a potential partner, as Amazon has installed its satellite station in the same town where the Grupo Almendral-linked company has its low-orbit base: Longovilo.
To find out more about investment opportunities and digital economy development in Chile, check out the following article.
Source: Diario Financiero