The South American country is forecasting technology investments totaling US$4.3 billion and 8,600 new jobs for digital talent. Foreign investment will be key to achieving these targets.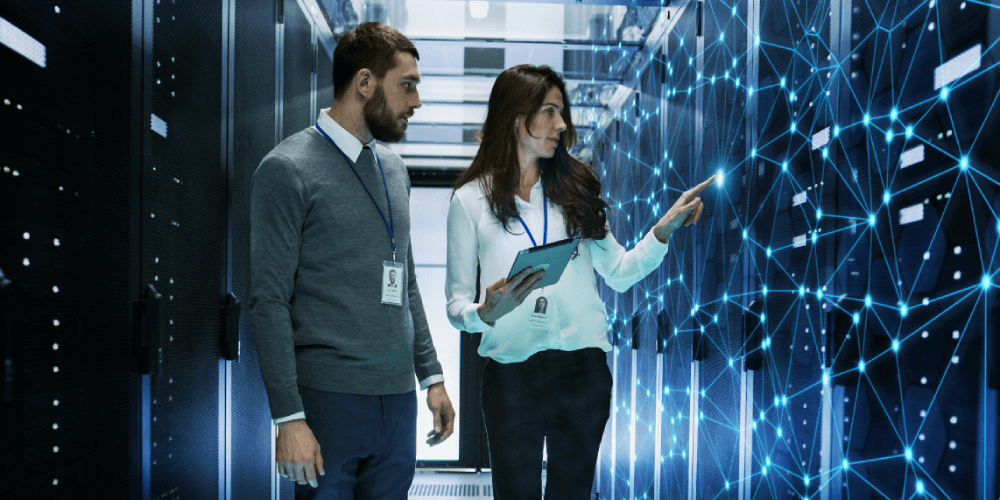 The arrival of foreign companies like Microsoft, Oracle, Google and Amazon (Web Services) in Chile has generated momentum for the local tech industry, making the country a platform for the provision and export of global services from Latin America to Asia Pacific.
InvestChile Managing Director Andrés Rodríguez will visit San Francisco, Washington and Los Angeles in early October during a trip to the United States. He has 17 key meetings scheduled there with senior executives from multinational technology companies, including Alibaba, Netflix, Google, Silicon Valley Bank, SpaceX, Amazon Web Services (AWS), Evernote, ViacomCBS and KKR.
The tour is part of a strategy designed by the Chilean government to achieve two objectives: "to accelerate decision-making on projects developed by companies that we are already working with, such as SpaceX, AWS and Evernote, and to start talks with companies that have the potential to invest in Chile, like Netflix," Rodríguez said.
The plan is for Economy Minister Lucas Palacios to travel to the US during a second phase to meet with those companies, explore investment decisions and reach agreements to develop projects in Chile. "We've sought out these companies and shown that our country is becoming an interesting technology development hub and that there are opportunities for investment in this field, and we will continue to do so," the minister explained.
The tech industry is showing considerable potential at the local level and this digital economy could position Chile as a technology hub for Latin America. Minister Palacios described it as "an ecosystem of technology and innovation, global services, digital infrastructure, software development, data centers, strategic consulting, etc."
Foreign investment in Chile
The numbers reveal exponential growth in this type of investment. The Economy Ministry reports that the number of projects jumped from 52 in 2017 to 173 in September of this year, with the investment level jumping from US$1.6 billion to a forecast US$4.3 billion over four years, with the potential to create 8,676 new jobs. "We believe that we could easily reach US$5 billion in investments by year end," Minister Palacios noted.
The announcements made by Microsoft, Huawei, Grade, Google, Ascenty, Odata, Globant, Accenture, EdgeConneX, StarLink, Terminal.io, K+S and Becton Dickinson point to foreign companies' interest in having a presence in Chile.
The portfolio of projects being managed by the government reveals that the entities interested in investing in Chile are from 31 different countries. The three main countries of origin of these investments are the US, Argentina and Brazil, which together represent around 57% of the projects, 86% of the amount to be invested, and 73% of the jobs that will be generated in this sector.
Technology Investment Opportunities
The projects are at different phases of development and prospection, though 37 of them, representing US$1.5 billion, are already in the installation stage, Economy Ministry sources explained.
Another revealing piece of information is that the projects in this sector represent half of the initiatives being managed by InvestChile and over half of the jobs that could be created, as well as US$1 out of every US$4 that is to be invested in the entire portfolio of projects by foreign companies.
"Chile is the Latin American country that invests the most in information technology per capita," Minister Palacios stated.
He added that the first companies to have a presence in Chile — Microsoft, Oracle, Google and Amazon (Web Services) — created a magnet for the activation of this industry. "As a result, a true Silicon Valley is forming in Chile to provide and export technology services from Latin America to Asia Pacific. We are witnessing the birth of an industry that has an enormous amount of potential," he said.
The government is seeking to expand the range of companies by looking to cybersecurity. This year alone, Chile expects to receive investments of over US$290 million in cybersecurity. "We can use that to encourage companies to build support centers here, which would give us access to a global market worth approximately US$150 billion per year. We can create new opportunities this way, and this is what we are looking to attract," Minister Palacios explained.
He also noted that the government is in talks with 11 laboratories in the United States and Europe to explore how they can join the scientific-technological development ecosystem that began with Sinovac's announcement that it was going to set up facilities in Antofagasta and Santiago.
An Accenture study developed with Oxford Economics a few years ago pointed to the growth and importance of the technology industry at the local level. The firm measured digital development in Chile and its impact on GDP. The research results indicated that the digital economy represented over 22% of the country's GDP, ranking Chile first on the Digital Economic Value Index in Latin America based on its level of adoption of digital technologies, accelerators and digital talent.
Why Invest in technology in Chile?
Renewable Energy

The development of sources of non-conventional renewable energy (NCRE) in Chile has been a fundamental element of the country's ability to capture the interest of international technology companies. "They are looking for carbon neutrality, and 90% of the operating costs of a data center are related to energy. They have relatively easy access to NCRE in Chile," Minister Palacios explained.




Connectivity

The minister also stated that the development of 5G technology and connectivity through continental and intercontinental fiber optics are factors that make Chile even more attractive as an investment destination.




Digital talent

Human capital is also important. Santiago has the third highest availability of digital talent in Latin America, outperformed only by São Paulo and Mexico City. "Digital talent is an important asset. As of 2020, we had nearly 113,000 people employed in this area, which leverages tens of thousands of jobs and creates a human capital ecosystem. The majority of them are foreign professionals," Minister Palacios said.
As an example of this multiplier effect, he mentioned that Microsoft is to open a data center in Chile. The company forecasts that it will generate US$11.3 billion in revenue and 51,000 jobs over the next four years. "There is a myth that technology eliminates jobs, but the opposite is true: there is an amplifying effect," said the minister.
To learn more about technology investment opportunities in Chile, see the following article.
Source: El Mercurio