The firm has announced the creation of Grupo Cerro, which includes Latin America's largest solar power plant and 11 other hydroelectric power plants bought from ANPAC Energy.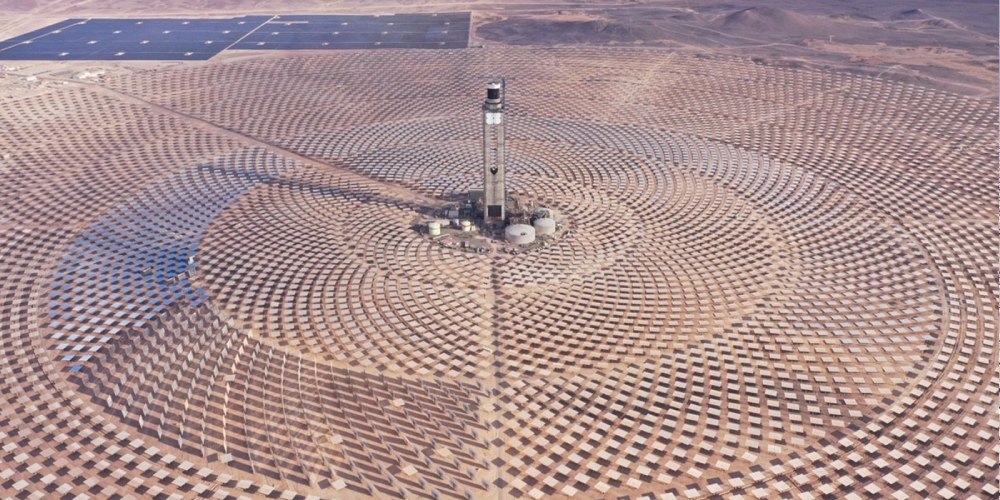 The American company EIG Global Energy Partners has announced the creation of Grupo Cerro, a large new renewable energy platform in Chile, which includes Cerro Dominador, Latin America's largest solar power plant and 11 other small- and medium-sized hydroelectric power plants recently acquired from the Chilean company, ANPAC Energy.
ANPAC's 110MW portfolio includes operational plants as well as projects at various stages of construction and development, both in the spot market as well as in the fixed-rate market, in the O'Higgins, Maule, Bio Bio and Araucanía regions. Thanks to this acquisition, Grupo Cerro now manages more than 280MW of Chile's installed capacity, including the photovoltaic (PV) Concentrated Solar Power (CSP) plants at Cerro Dominador and possesses a development portfolio of 1.3GW.
"This purchase marks another important milestone in our strategy of investing in high-quality assets, state-of-the-art equipment and energy infrastructure to support the energy transition in Chile," said R. Blair Thomas, Chief Executive Officer of EIG.
Fernando González, CEO of Grupo Cerro, said that the creation of the platform solidified the company's commitment to Chile's growth. These plants, together with our projects under development, Likana Solar and Pampa Unión, will allow us to geographically diversify our renewable energy portfolio in order to further ensure the production of low-cost renewable energy for the Chilean market and continue providing clean energy throughout the country, 24-hours a day", said González.
The group's portfolio, supported by InvestChile, also includes various projects in advanced phases of construction and development, including the Likana Solar complex, one of the world's largest CSP projects with a capacity of 690MW, Pampa Unión, a 600MW-photovoltaic power plant, as well more than 40MW worth of run-of-the-river hydroelectric plants.
To find out more about the advantages that Chile offers in the development of solar or wind farms, please read the following article.