The Chilean company that manufactures plant-based products has been valued at US$1.5 billion. After raising US$235 million in a new financing round, CEO Matías Muchnick talks about the three priority areas that lie ahead.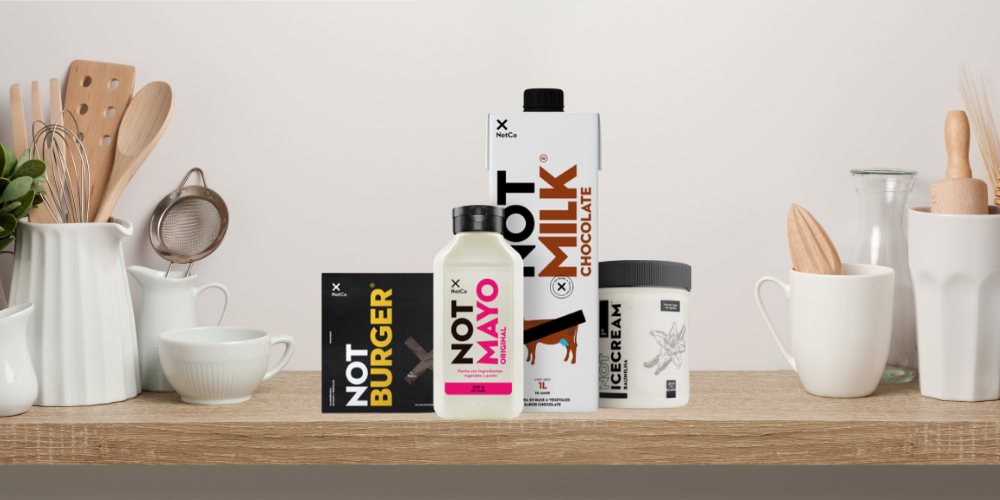 In mid-2018, a mere two years after it was set up, The Not Company (now known as NotCo) had already raised US$3 million in investment and had NotMayo - its first plant-based product made with the help of artificial intelligence (AI) - out on the market. At that time, the newspaper Pulso interviewed co-founder and CEO Matías Muchnick, who was excitedly anticipating the launch of NotMilk. Today, this has become their flagship product in the United States. With it, they have not only attracted more customers, but more investors as well. 
In fact, this Chilean company - which still has its innovation center in its original headquarters on Quilín Avenue (Macul district) - has just announced that it has raised US$235 million in a new financing round. Now this startup has been valued at US$1.5 billion, it is considered to be a unicorn, the second Chilean company to achieve this status, following Cornershop just a few days ago. Tiger Global, a North American investment firm known for backing companies related to technology and the Internet, led this process. 
Financing and/or foreign investment  
Speaking from New York, Muchnick seems as excited as he did when they were first launching NotMilk, or when they first opened business outside of Chile, or when he learned that Jeff Bezos - the CEO of Amazon and the richest man on Earth - decided to invest in NotCo. 
 "When investors or other food companies see what we're doing in terms of technology, they can't believe it," he says. "We really have grown beyond our wildest dreams." 
What's the secret? 
Not only do we attack problems related to product formulation, but we also face a series of scaling problems that have tremendous scientific complexities that could not be solved without AI. That makes NotCo a company that launches better products in less time and at lower costs than anyone else in the world. And that's what makes big investors notice us. 
What are the company's plans after receiving this new capital injection? 
First, geographic expansion. Today, we are located in Chile, Argentina, Brazil and the United States and we're selling our products in Mexico, Colombia and Canada through third parties. The idea is to open branches in these three countries in order to have direct operations there. 
To learn more about investment opportunities in Chile as well as Chilean companies looking to become unicorns, check out the following article. 

Source: Pulso