This will be the US giant's second center in the country, after the first one opened in the Metropolitan Region in December 2020. The investment amount has not been disclosed, nor was an amount reported during the construction of Oracle's first cloud service in Chile.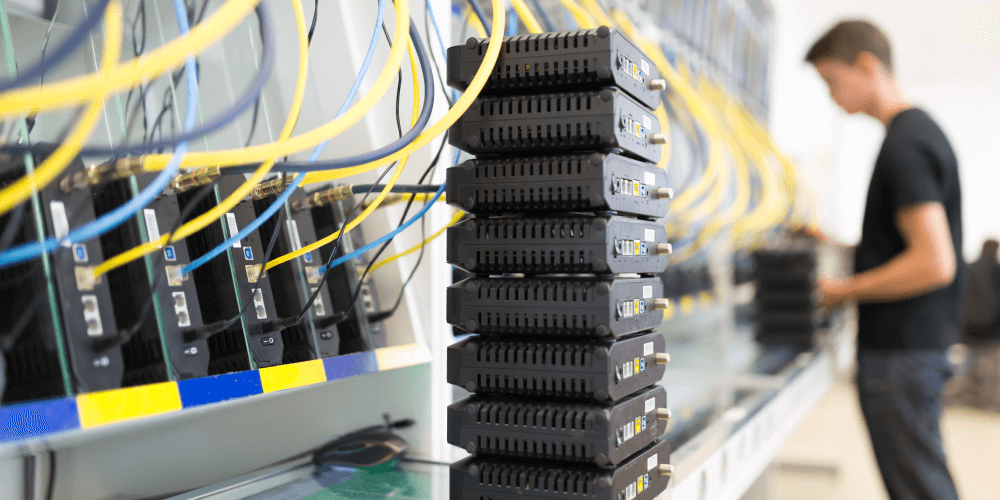 Oracle announced its plan to expand the presence of its cloud service worldwide, and Chile will play a key role. 
The company announced that it will build a second data center in Chile, after opening the first one in December 2020 in the country's capital city. 
The investment amount has not been disclosed, nor was an amount reported during the construction of Oracle's first cloud service in Chile. 
Technological infrastructure
Oracle is one of the world's largest software companies and it specializes in developing and commercializing database technology and cloud engineering systems, among other things. Its founder is the American billionaire Larry Ellison. 
In order to support the strong demand for Oracle Cloud services worldwide, over the next year the company will open 14 cloud regions in Europe, the Middle East, Asia Pacific and Latin America. The new cloud regions include Milan (Italy), Stockholm (Sweden), Marseille (France), Spain, Singapore, Johannesburg (South Africa), Jerusalem (Israel), Mexico and Colombia. 
In addition, second cloud regions, for countries that already have one, will be opened in Abu Dhabi (United Arab Emirates), Saudi Arabia, France, Israel and the new one in Chile. 
Foreign investment in Chile 
With regards to this announcement, Oracle Chile CEO Soledad Matos stated that "almost a year after the installation of the first Oracle Cloud Region in Chile, we are once again taking a big step forward by announcing the upcoming installation of a second "OCI (Oracle Cloud Infrastructure) Region" in the country. Having this infrastructure completely independent from the first one will provide our customers with the security of being able to rely on a contingency site to maintain the operational continuity of their business in case of any setbacks. This ensures that our customers' most critical information is kept in the country without requiring a contingency site abroad. We are proud to continue strengthening the technological infrastructure in Chile, providing alternatives for companies of all sizes to migrate securely to the cloud and continue growing with the best technology."
Rodrigo Galvão, Oracle's senior vice president for Latin America, added that "announcing the start of operations of new cloud regions in Latin America is very significant for all of us. Our customers will gain much more efficiency, dynamism and security. Moreover, it is a milestone that reflects our entire culture and our mantra: contribution to society. I am not just referring to the positive impact of the advanced technology we offer, but also to the meaningful actions that transform people's lives: education, entrepreneurship, diversity and inclusion. This is our real commitment."  
Exporting global services from Chile 
Oracle's cloud services spread across 30 existing commercial and government cloud regions in 14 countries around the world. 
The first Oracle Cloud Region in Chile, announced in 2019 by the company's owner and founder, Larry Ellison, and launched last December, also provides services to customers in other Latin American countries, such as Argentina, Peru, Uruguay, Paraguay and Bolivia. 
Oracle's investments in Chile join others announced by large technology companies. Last year Microsoft announced the construction of three data centers with an investment of US$500 million, according to reports. Huawei also reported investment of US$100 million, while the two stages of Google's new data center add up to US$300 million in investment. 
Why are the world's big technology companies investing in Chile? Read on to find out why Chile is the heart of Latin America's tech hub.
Source: Pulso