The Peruvian startup intends to begin operating in Concepción, Chile's second-largest city, in the coming months. The company, which is already operating in Santiago and Viña del Mar, states that its investment in Chile has resulted in "exponential" growth.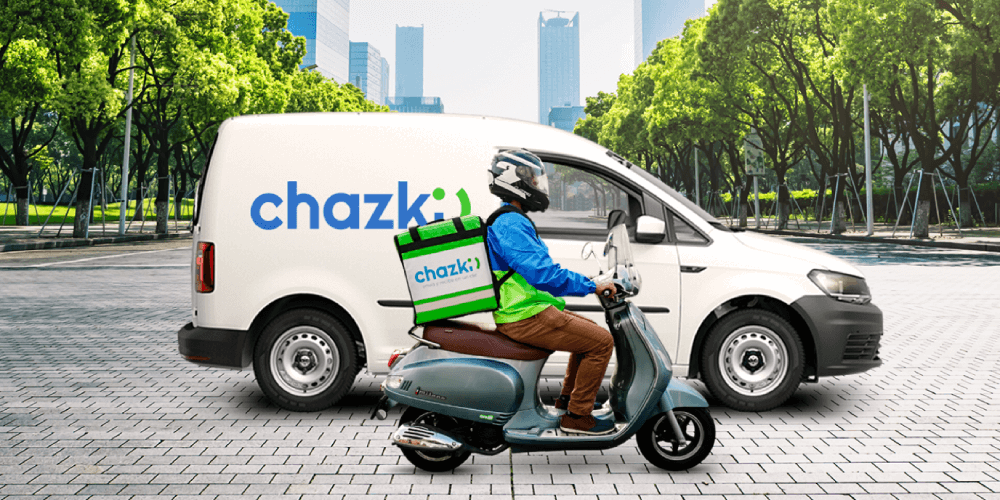 Amid the e-commerce boom, in which new players have emerged to conquer the delivery market, the startup Chazki is accelerating its growth in Chile.
The company was set up in Peru in 2015 with the goal of speeding up last-mile delivery times. The core of its business model is a specially-developed platform that allows companies to manage all types of product delivery and/or pick-up requests. According to Felipe Rivas-Struque, Country Manager for Chile, the company seeks to generate solutions for the companies it works with.
Peruvian investment in Chile
Chazki's growth in the delivery industry has been fast. They arrived in Argentina in 2017; a year later they reached Mexico; and in February last year they started operating in Chile, just before the health crisis hit the markets. This year, they also began operating in Colombia and their next step for 2022 is to enter Ecuador.
Rivas-Struque explains that they arrived in Chile as a result of their acquisition of the Chilean company TodoVa, a startup also dedicated to delivery services. The purchase not only gave them access to the country, but it was also the Peruvian company's first acquisition in its five years of operations.
To date, they already have 200 customers, including Falabella, Pichara, Lounge, Bebesit and Booz.cl. Rivas-Struque says that their services include Express (three-hour), Same Day and Next Day delivery.
"The service is offered by the vendor and we carry it out. 80% of customers are requesting next day delivery; that is, the consumer buys today and receives the product tomorrow," he states.
Expansion plans in Chile
Since they arrived in Chile, the company has been operating in Santiago and Viña del Mar. The next step is to start operating in Concepción between Q4 2021 and early 2022.
"We'd like to cover more of Chile, with operations in its main cities," Rivas-Struque states.
Against this background, he explains that the company's growth in Chile has been "exponential". In fact, they are currently receiving 15 times more orders than in February, 2020. Although they do not have their own dispatch app, Chazki is not ruling out competing with this model in the future.
"We still have a lot of room to grow. For example, if someone wants to send a bunch of flowers from one point to another, we're not an option yet. But it's an area we want to explore and we hope to do it soon. We're considering the possibility of having a platform, which could be a website or an app, or even doing it all via Whatsapp," Rivas-Struque states.
The relationship with Falabella
In April this year, Falabella reported a new step in its omnichannel strategy. In order to support Chazki's expansion process, Falabella contributed funds in a capital funding round. Although both companies have had a business relationship in Peru since 2019, they started working together in Chile in 2020. As a result, Falabella became a minority shareholder in the startup. At the time, the Chilean retailer stated that it hoped to contribute to the region's entrepreneurial ecosystem and established a US$10 million fund for investment in different ventures during 2020.
Rivas-Struque emphasizes that Chazki has since the beginning been interested in developing strategic partnerships, like the one it has with Falabella. These "allow us to grow faster in the different markets. For example, we entered Colombia and one of our customers is Falabella."
However, he clarifies that this alliance "doesn't restrict us from working with other retailers. Falabella doesn't have access to information, such as who our clients are or how many products they move. This is confidential information managed by Chazki and Falabella doesn't have access to it."
He adds that Falabella does not have exclusive services and that "all customers who want to work with Chazki and become a strategic partner should be confident that their information is kept confidential."
For more information about the entrepreneurial ecosystem and Peruvian investment in Chile, check out the following article.
Source: Diario Financiero