Ecosystem stakeholders comment on the potential that high-value startups see in the country, and the protagonists describe the advantages of investing in Chile within their specific area.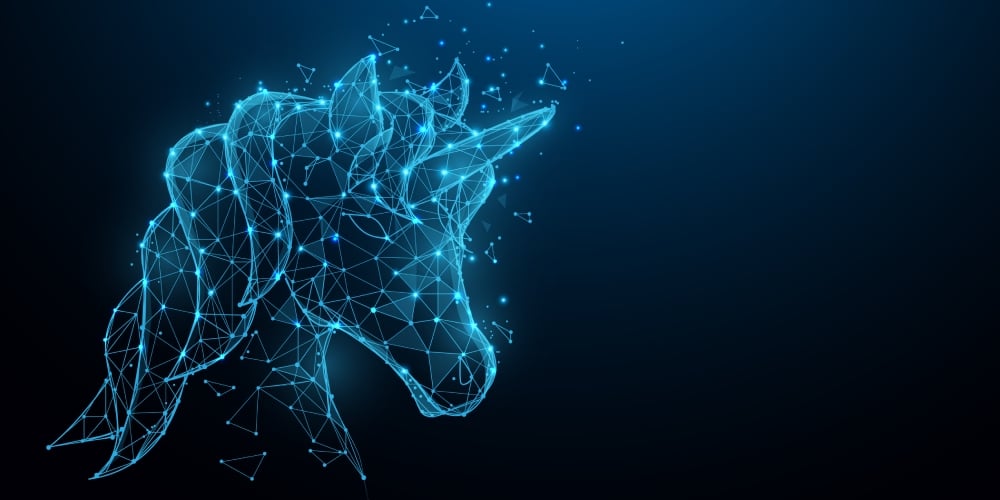 While Chilean unicorns like Cornershop, NotCo and Betterfly are expanding into other countries, foreign firms valued at more than US$1 billion are arriving in Chile, despite it being a complex year. In fact, the Austrian edtech GoStudent, the Egyptian mobility company SWVL and the Mexican autotech Kavak have all recently touched down.
Meanwhile, the Ecuadorian paytech Kushki, which was already operating in Chile, achieved unicorn status a few months ago, just like the Mexican logtech Nowports. Various other startups have also touched down in the local market, such as the Argentine integrated logistics company ClicOH, the Spanish edtech Odilo, the Colombian fintech trii and the Peruvian agtech Space AG.
Why Chile?
With all this movement, it is striking that startups that already have unicorn status are interested in coming to Chile, with it being a small market in Latin America. For Patrick Alex, Director Access to Capital at Endeavor Chile, it is not strange that it has happened. "Inflation exists throughout the world; what the post-covid economy is experiencing is an international phenomenon. Furthermore, the constitutional process is not as polemic outside of Chile as inside the country. In recent years, foreign investment in Chile has grown quite a lot and it has not been withdrawn. Chile is interesting for scaleups to enter Latin America, as it is the region's most stable market and it is perceived as a little simpler, despite its size. The country has good legal foundations and the processes are more efficient."
Beatriz Herrera, Network and Team Coordinator at InvestChile, explained that "we are currently supporting the projects of five unicorns, the majority of them from the United States." She continues, "touching down in Chile in an inflationary context is comparable to touching down today in practically any country in the world (…) Chile is an attractive market for several reasons. If we consider the tech base of these companies, we can think about attributes such as our country's digital infrastructure, the innovative ecosystem that has developed exponentially in recent years, the availability of talent, state efforts to continue cultivating industry professionals, and the open economy."
Ms. Herrera adds, "in this case, being a small market is a virtue, because it allows companies to test their business models in a controlled environment, to then replicate it in other countries in the region, without the need to make major adjustments for cultural issues (…) In Chile, we have infrastructure, talent, ecosystem and also the presence of great local stakeholders. There are more than 60 global companies using Chile as a hub for exporting IT services and business processes." She also indicates that unicorns are greatly helped by holding financing rounds for expansion and scaling. She says that it is thus not strange that startups from distant lands open offices in Chile.
Laura Chicurel, Founder & CEO of Innova 360, holds a similar opinion. "When startups manage to successfully raise capital, thus increasing their company valuations and taking them to unicorn status, the process is accompanied by a strong international growth strategy to cover multiple markets, helping them to establish themselves as world leaders in their industry. It is part of the sales strategy established with their investors. That is why Chile has become an important market, despite being small compared to others in the region, as Chile continues to position itself as a top market within Latin America."
She also states that unicorns, particularly those from distant countries, support this strategy for penetrating a new market and continent, realizing the value of global brand recognition. "There is obviously a period of adjustment and learning; however, they hire local teams to carry out the operation," Ms. Chicurel points out.
Furthermore, the experts emphasize that the startups make strategic alliances with local partners or allies, who help them reduce inherent risks and immerse themselves in the country's culture. And they agree that having new international standard solutions and world-class actors strengthens the market, raises the competition, stimulates the economy and drives the innovation ecosystem forward as a whole.
What do the unicorns say?
Kavak, an "autotech" company that buys, reconditions and then sells used cars, offering financing, warranty and after-sales service, came to Chile this year. Andrés Vizcarrondo, General Manager at Kavak Chile, explains that the country "is one of Latin America's biggest markets in the automobile industry." He adds, "the industry to buy and sell used cars lacked security, transparency and guarantees. Also, because 98% of Chileans access the internet via their cell phones, which is the highest figure in the region, and it is the country with the highest level of banking in the region. These two aspects are fundamental to our model, where we see tremendous opportunity for growth and expansion."
Before arriving in Chile, the firm entered Argentina and Brazil, then installed itself in Peru, Colombia and Turkey. They are investing US$40 million in Chile to create a car catalogue and construct the necessary infrastructure. "We already have our 18,000 m2 reconditioning plant, with a level of technology similar to the production lines found in new vehicle factories. We are also in the process of building our main sales center, with capacity for 700 units. Regarding business projections, by the end of this year we hope to be selling 500 cars, a figure that will rise to 3,000 by December 2023," Mr. Vizcarrondo indicates.
GoStudent, the most valuable edtech company in Europe at €3 billion, complements school-based education with personalized online tutoring in all subjects. They came to Chile because 92% of the population has internet access, and also because the presence of three Chilean unicorns and various other startups on the list of soonicorns shows that the country "has a culture of innovation and entrepreneurship. This helps us, as the market is familiar with and receptive to innovative foreign ideas and business models like GoStudent," comments Javier Droguett, Country Manager at GoStudent Chile.
He adds, "GoStudent's greatest desire since day one has been to provide high-quality education that is personalized and accessible to each student, regardless of where they live. However, the first part of the expansion strategy has been to proceed step-by-step, beginning in Europe. By opening up Spain and operating successfully, we saw the perfect opportunity to expand to other Spanish-speaking countries. Mexico, Colombia and Chile were always the first to be considered for their potential and opportunity in terms of market acceptance and penetration." Mr. Droguett highlights that COVID helped the online education model "become necessary and accepted (…) Thanks to the acceptance and demand by our users, we now have more than 20,000 tutors around the world and 1.5 million sessions booked monthly."
SWVL is a firm that offers mass transportation in private vans and pick-ups operating according to fixed routes, points, schedules and prices, whose trips are booked through an app. They entered Chile by acquiring Viapool, a company offering corporate transport that had been operating in Santiago for more than a year. The reason for doing so was the opportunity to continue expanding globally and growing within Latin America.
"Chile's public transport network has grown a lot; but there is a part of the demographic with difficult access to the network, which is expensive for them and has very long travel times," states Micaela Miodownik, General Manager for Argentina & Chile at SWVL. "We managed to solve this problem. Our solution fills the gap between alternatives for public and private transport, which can be prohibitively expensive in emerging markets, by offering a safe, reliable and convenient experience for users. In 2023, we will be presented with challenges at the level of business growth and in expanding to different groups, verticals and cities throughout the country. We plan to position Chile within the top five markets for the company in the coming months."
Rodrigo Quijada, Vice President Market Development LatAm at Kushki, emphasized that "at the regional level, Chile is one of Latin America's most advanced markets. It has a GDP of US$15,000 per capita, which is almost double that of Brazil, the currency is stable and its macroeconomic environment makes it attractive to investors. The Chilean consumer is educated, digitized and well prepared to participate in the digital economy.
Chile also has key characteristics that make it highly important for us. At the regional level, it is a leader in banking and smartphone access, debit cards are universally available and it is the first market in Latin America to roll out contactless payments. Cash use is low, at 27% of retail volume in 2021, and ecommerce is strong, experiencing 52% growth during the pandemic and amassing US$16 billion in 2021. Chile is therefore one of the most important markets due to its growth potential, as well as the maturity of its payment ecosystem."
Mr. Quijada adds, "we see Chile as a market with a lot of potential to continue expanding. In the first quarter of 2022, we grew more than 100%, making Chile the company's fastest-growing country. The acquisition service, in the near future, will continue to complement our modern payment infrastructure to facilitate digital payment transactions."
The voices of other foreign startups in Chile
Seeds, an Argentine firm that connects validated and on-demand talent from Latin America with companies from across the region and around the world, landed this year in Santiago. Natalia Russo, Head of Business Development & Partnerships, explains that "Chile is a really interesting market for any company in the region because of factors like economic stability, added to the opening of new business models. Another important factor is the enormous business and entrepreneurial ecosystem that is positioning the country as an innovation hub in the region."
Carlos Guayara, Cofounder of trii, a 100% digital mobile app for investing in the local or foreign stock market and focused on the retail investor, states that "although 2022 has been a complex year for Chile, as well as for the entire world, we believe in the Chilean market and we are convinced that the Santiago Stock Exchange has a much greater potential to develop and become the economic engine that the country needs. For that reason, it will be essential for the integration of the three exchanges, alongside Colombia and Lima."
To find out about other startups that have chosen to install themselves in Chile, check out the following article.
Source: El Mercurio